DfT explores further round of emergency cash for bus & rail
Public Transport
13 July 2020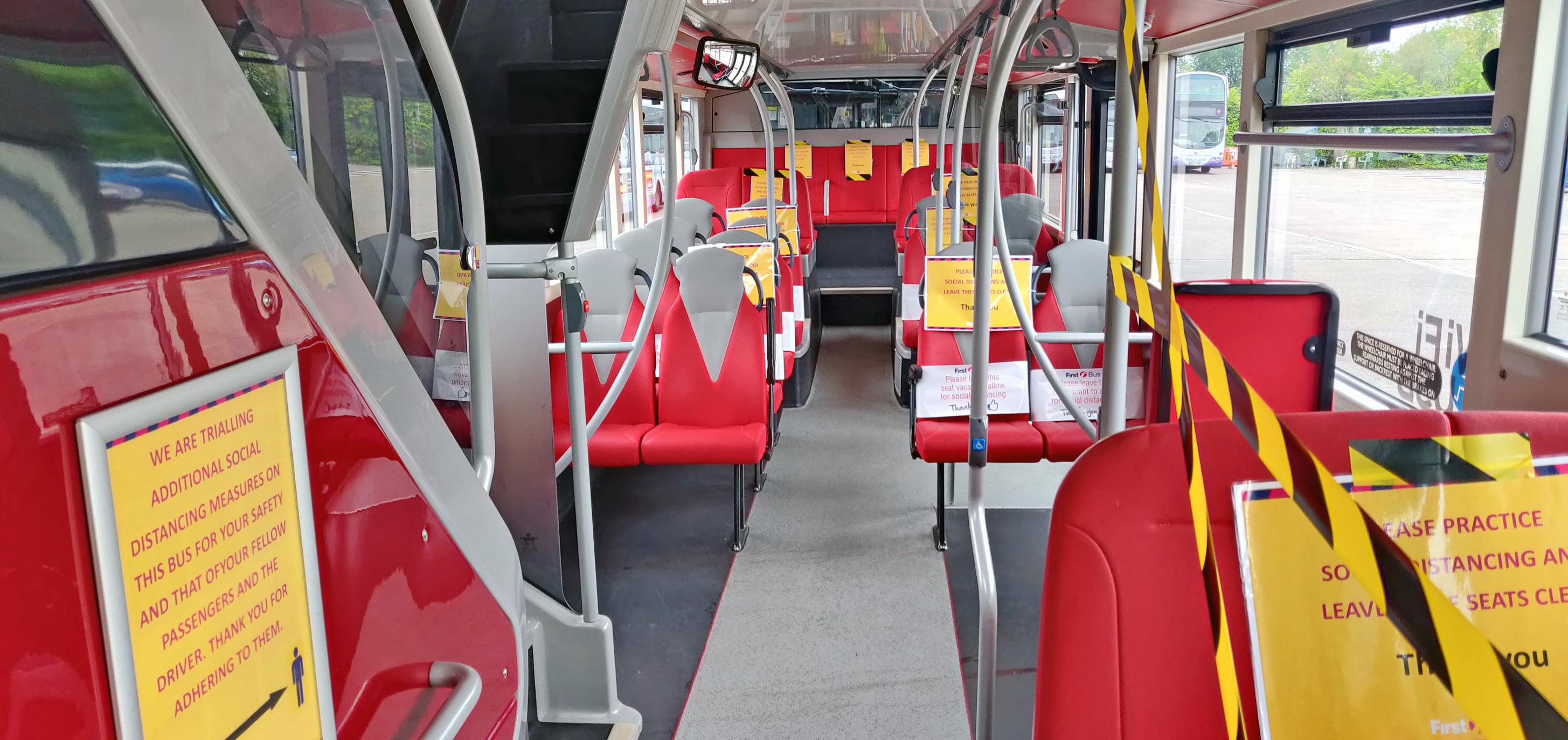 The bus industry is in talks with the DfT about an extension to the emergency grant funding that has paid for service enhancements as England comes out of Covid-19 lockdown restrictions.
The DfT's first £166.8m 12-week Covid-19 Bus Service Support Grant (CBSSG) paid operators to provide a basic service at the height of lockdown. It ended on 8 June.
The £254m 12-week Covid-19 Bus Service Support Grant Restart (CBSSG Restart) scheme was introduced on 12 May (the two grants running side-by-side for a period). It is paying operators to restore service levels to near normal mileage at a time when social distancing constrains vehicle capacity and passenger numbers remain far below pre-Covid levels.
Patronage is slowly recovering, although the picture varies between markets. Some operators are now carrying in the region of 30 per cent of normal levels.
The 12-week CBSSG Restart is due to end at the beginning of August but one operator told LTT that the DfT understood that a further round of support would be necessary.
"Even with 50 per cent vehicle capacity with social distancing, at 80 per cent of mileage it will need some extension. The DfT get that, there's a common understanding between us."
Local authority leaders in the conurbations have written to transport secretary Grant Shapps calling for any end to emergency funding to be tapered. They have also repeated calls for the Government to pay any new round of grant to combined authorities who would then administer it to operators.
The bus industry opposes such a reform. "The current system has clearly worked," said an operator. "Why would you change a functioning arrangement?"
The Government is also considering extending the current emergency arrangements for the railways beyond September.
The DfT suspended rail franchises in March for at least six months. A reduced timetable has operated across the network since then, though services are gradually being restored as movement restrictions ease. Some operators introduced additional services this week.
Patronage remains far below pre-Covid levels, leaving a huge revenue shortfall for the Government to fill. The additional cost to the taxpayer has not been revealed but is known to dwarf that of the support for the bus industry. LTT has submitted a Freedom of Information request to the DfT about the railway expenditure.
West Yorkshire Combined Authority officers reported last week: "The current emergency government funding under emergency measures agreements currently ends in September, it is understood that an extension of this is under consideration."
Northern was due to raise its service levels from 60 per cent of normal to 68 per cent on 6 July, adding peak services into urban centres including Leeds.
TransPennine Express was increasing its services from 70 per cent to 85 per cent of normal on the same date. It was due to increase train length from three to six carriages whenever possible on the busy Manchester-
Huddersfield-Leeds corridor, to help with social distancing.
From 6 July Cross Country was operating 85 per cent of its normal daily seating capacity, up from about 55 per cent in March. The operator is running fewer trains than normal but running some trains at double the normal length to help with social distancing. The company has removed some station calls to facilitate social distancing and ensure timekeeping is maintained with longer boarding and alighting times. Affected stations include Winchester and Brockenhurst in the south.
East Midlands Railway is now running 13 of its 14 peak time arrivals into London St Pancras.