Passengers to return to Sheffield Victoria?
Rail
13 July 2020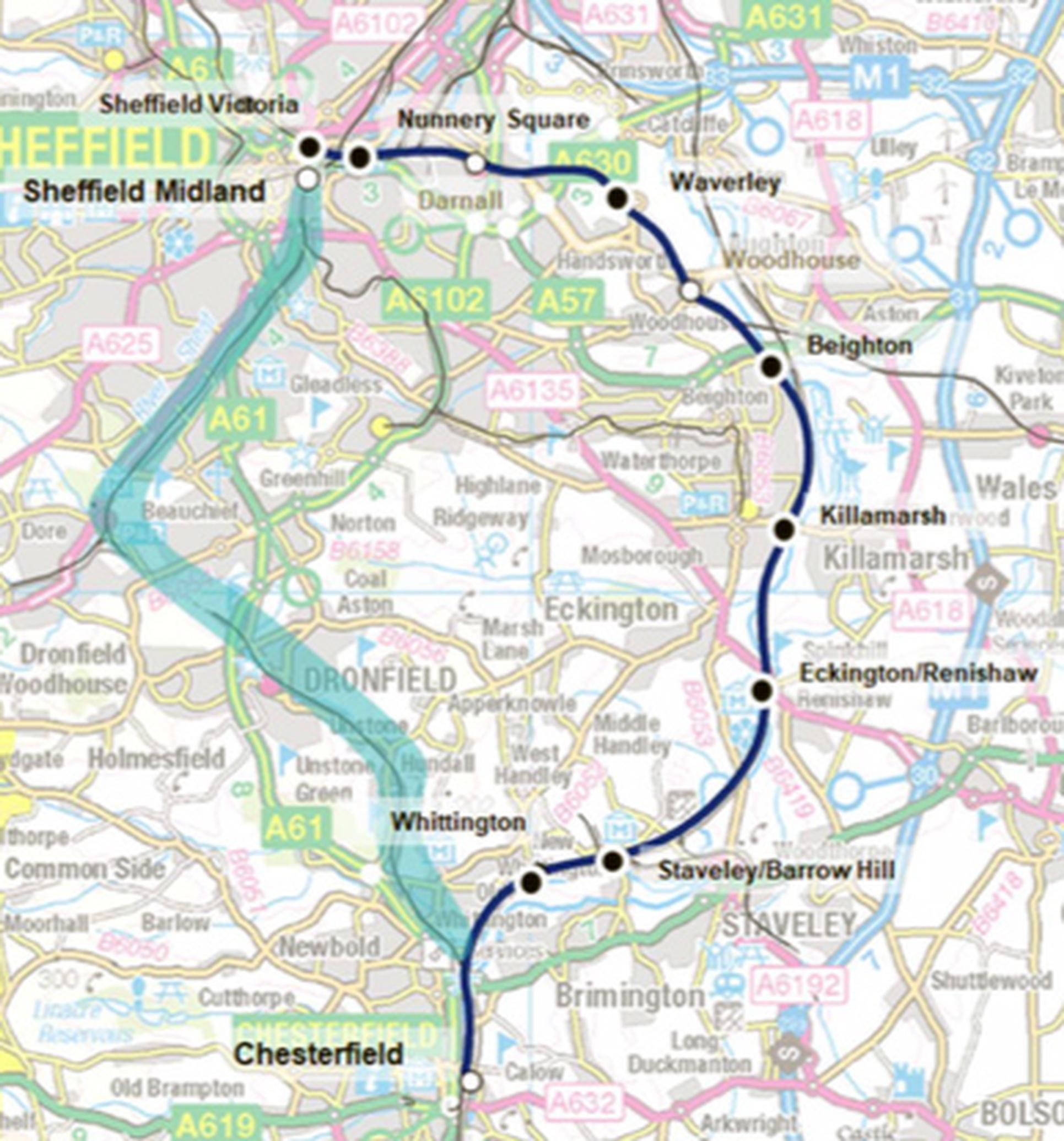 A proposed new passenger rail service in South Yorkshire could eventually result in the re-opening of a station at Sheffield Victoria in the city centre. In May the DfT awarded £50,000 to help prepare business cases for ten rail reopening proposals in England, through the Restoring your Railway Fund (LTT?29 May).
The Sheffield City Region Combined Authority received funding to explore restoring passenger services between Sheffield and Chesterfield via the freight-only Barrow Hill line, which lost its passenger service in 1963. ?
The proposal was sponsored by Lee Rowley, the MP for Northeast Derbyshire, and is supported by Derbyshire County Council, Sheffield City Council, Northeast Derbyshire and Chesterfield councils.
Services would initially start from Sheffield Midland station but a later phase of the project could see trains routed to a new Sheffield Victoria station.
The original Sheffield Victoria station, on the Woodhead route to Manchester, closed in 1970. The Woodhead route itself closed in 1981 but a section of freight-only line at the South Yorkshire end remains open serving a steel plant at Stocksbridge.
The Sheffield City Region made a separate unsuccessful bid to the Restoring your Railway Fund for funding to prepare a business case for re-opening the Sheffield to Stocksbridge line to passengers.
The successful bid submission for the Barrow Hill reopening says there is a wide recognition among stakeholders that Sheffield Midland is close to capacity and that the arrival of HS2/Northern Powerhouse Rail services will place additional demands at the station.
"Opening up both the Barrow Hill line and Don Valley line [Sheffield to Stocksbridge] could therefore present an opportunity to create a new 'Sheffield Hub' at either Nunnery Square or Sheffield Victoria."
The proposed Sheffield to Chesterfield via Barrow Hill trains would leave the Sheffield-Worksop line at Woodhouse Junction and join the Midland Main Line at Tapton junction north of Chesterfield.
As well as the possibility of reopening a station at Sheffield Victoria, new stations could be built at Nunnery Square (providing interchange with the Supertram light rail network), Waverley, Beighton, Killamarsh, Eckington/Renishaw, Staveley/Barrow Hill, and Whittington. A fourth platform may be needed at Chesterfield to accommodate the service.
The Sheffield City Region Combined Authority made two other two unsuccessul bids to the Restoring your Railway Fund: Barnsley to Wakefield via Royston; and Doncaster to Knottingley/Leeds via Askern.