Buchanan Computing's ParkMap 7 enables online consultations
08 July 2020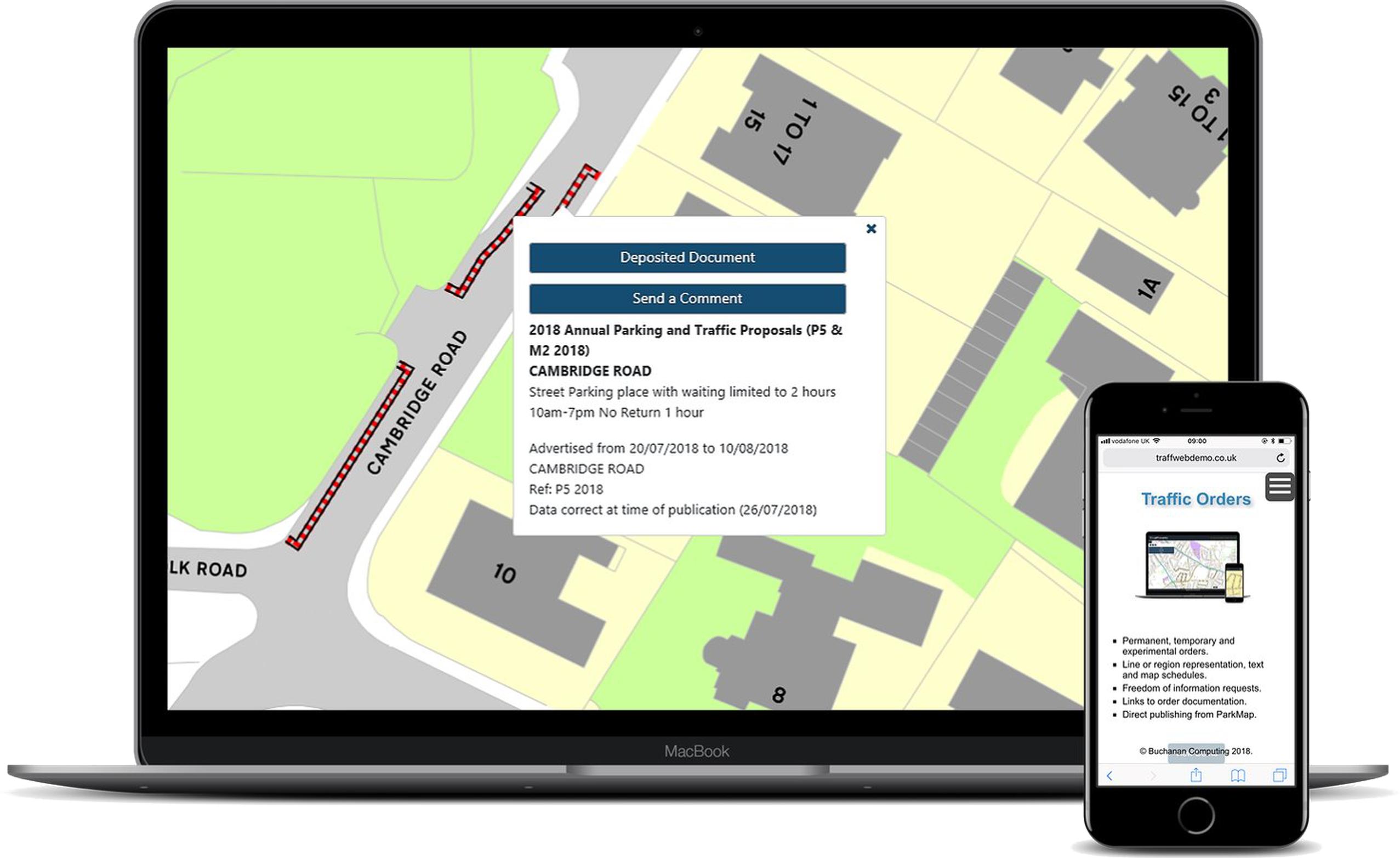 Mapping and signage expert Buchanan Computing's ParkMap 7 cloud service now has an optional consultation tool that allows users to provide web-based delivery of notices and documents for proposed traffic orders. This service enables local authorities to carry out the public consultation process online, saving both time and money.
Users of ParkMap 7 can subscribe to this optional tool to take advantage of the government's temporary relaxation of the advertising and document inspection requirements for traffic orders, which allows local authorities to publish them digitally until April 2021.
Alex Smith, managing director of Buchanan Computing, said: "With the government encouraging its 'active travel' initiatives, authorities are busy proposing radical changes to road layouts that give more space for cyclists and pedestrians. But with the libraries and council offices closed, and many newspapers not being printed, the optional consultation tool for ParkMap 7 means local authorities can publish their proposals to the TraffWeb service."
Alongside the traffic orders, deposited documents and individual elements, such as consultation plans and Statement of Reasons, can also be published. Web-based delivery of TROs means that authorities can carry out online public consultations for their orders, with residents able to view proposed schemes against existing restrictions on a clear map.
Members of the public can access the TraffWeb app using their smartphones, PCs or tablets, and can download the deposited documents. They can also comment directly on the proposed traffic order and this feedback is sent to the local authority.
Alex Smith added: "The online consultation tool for ParkMap 7 makes the process really simple. There's no need to manually add notices to the council website, or to spend time contacting all the relevant local newspapers to arrange publication – which also means that councils save money on advertising."