Transport projects can help offset COVID-19 job losses, says TUC
01 July 2020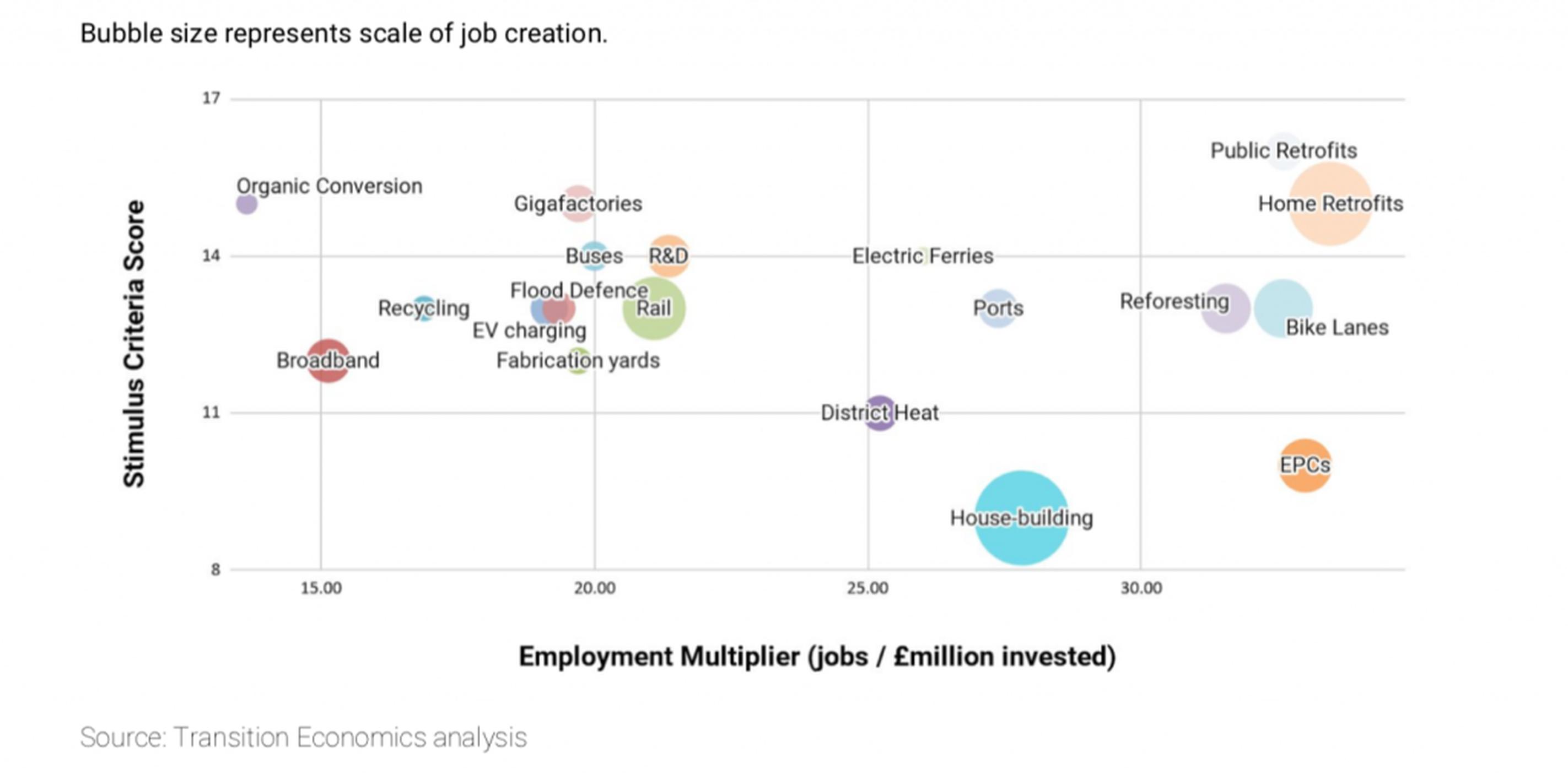 'Clean infrastructure stimulus' projects can replace jobs wiped out by the COVID-19 pandemic, suggests analysis carried out for the Trade Union Congress (TUC). The report estimates that 19 projects would create 1.24m jobs in the UK over the next two years, including 289,000 jobs linked to transport upgrades.
Building cycle lanes and walking infrastructure would create the most jobs per £1m invested after energy efficiency retrofit projects, say authors Mika Minio-Paluello and Anna Markova, consultants at Transition Economics.
Their analysis recommends 19 infrastructure projects, which would require £85bn of public investment. They estimate that these projects would create: 750,000 jobs in housing construction and energy efficiency retrofits; 289,000 jobs in transport upgrades; 98,000 jobs in energy, waste, and manufacturing infrastructure upgrades; 81,000 jobs in land, forestry, and agriculture improvements; and 42,000 jobs in broadband upgrades.
Over the next two years, transport upgrade projects would create:
126,540 jobs to expand and upgrade the rail network
103,018 jobs to improve cycling and walking infrastructure
23,768 jobs to instal electric vehicle (EV) charging points in rural areas
23,640 jobs to build battery factories for EVs
9,597 jobs to expand electric bus fleets
2,080 jobs to build electric ferries for island travel.
The UK needs to urgently step up its production of electric vehicle batteries, say the authors. "Investing £1bn towards a £3bn 'giga-factories' project would shore up the UK automotive supply chain and create up to 5,000 manufacturing jobs for the future."
They add: "Electric vehicle charging networks are already expanding in some UK cities, but rural charging is lagging. Investing £2bn in rural EV charging networks can cover 56% of rural workplaces as well as hundreds of thousands of homes, enabling more people to switch to EVs quickly.
"Expanding charging networks can proceed quickly, with no planning hurdles, and will not be disrupted by any new lockdown restrictions in the future, as most of the work would be done outdoors and by small teams."
The authors also call for new social housing construction, in line with the charity Shelter's demands, and the accelerated roll out of Full Fibre Broadband.
"Jobs created through the proposed rapid infrastructure investments can be targeted at some of those most affected and most at risk of continued unemployment due to the crisis, including the young, non-graduates, and 'held back' regions," state the authors.
"As the country emerges from lockdown and the Job Retention Scheme, a clean infrastructure stimulus on this scale can ensure the success of the furlough system in preventing mass redundancies is not lost and deliver sustainable jobs across the UK, addressing the threats of unemployment, labour market inequalities and the climate crisis together."
Can an infrastructure stimulus replace UK jobs wiped out by COVID19 crisis?