Withdraw e-scooter trial plans, visually impaired urge councils
E Scooters
26 June 2020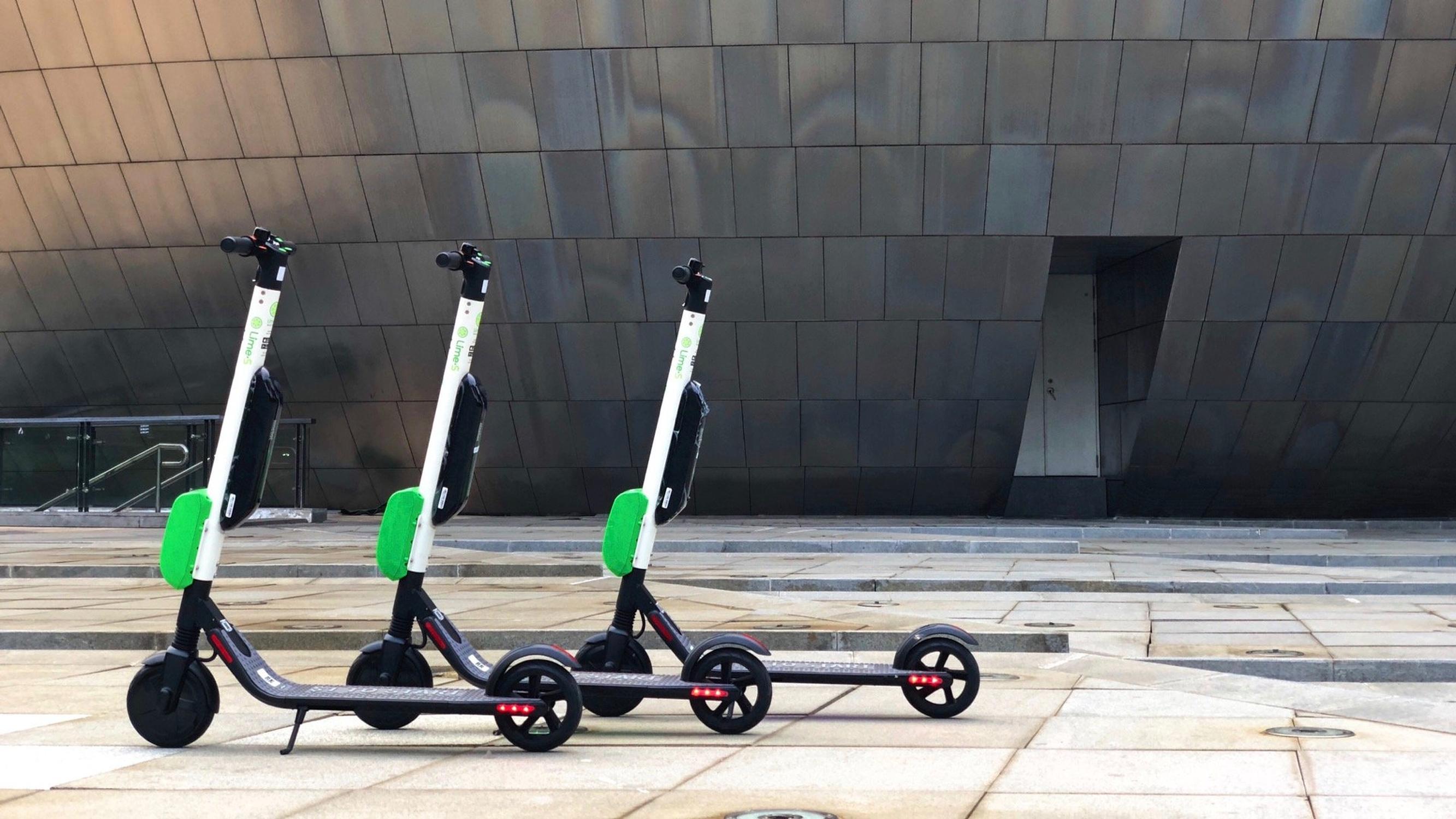 The national association representing blind and partially sighted people is calling on councils to shun the Government's plan for trials of rental e-scooters.
The National Federation of the Blind in the UK (NFBUK) is writing to local authority chief executives and leaders across the UK, asking them to withdraw any plans they have to take part in e-scooter trials. It has also written to the DfT and MPs asking them not make rentable e-scooters legal.
E-scooter companies are clamouring to enter the UK market, following the Government's announcement in May that it would fast-track trials of rental schemes. The DfT said e-scooters would offer people a new way to travel during the Covid-19 pandemic, encouraging "more people off public transport and onto greener alternatives".
More than a dozen e-scooter firms are looking at market opportunities in the UK, in echoes of the dockless bike scheme craze of a few years ago.
Ministers had promised trials before the end of June but as LTT closed for press (25th) there was no indication this would be achieved.
The NFBUK has issued a press release highlighting research by a US law firm, McGee Lerer Associates, depicting injuries caused by e-scooters in St Monica, USA. "This is not for the faint hearted, as there are graphic nauseating photos of the injuries," says the release.
It includes accompanying text from McGee Lerer Associates, which reads: "Ever since [e-scooter operators] Bird and Lime dumped their electric scooters all over Santa Monica, our personal injury law firm has been inundated with calls from people injured in electric scooter accidents.
"The calls come from riders as well as pedestrians. We believe everyone needs to know about the quantity of calls we are getting, the seriousness of the injuries, and the commonality of the fact patterns.
"Not only does the public need to know, but so do city council members in other cities who are considering allowing in electric scooters, the scooter companies themselves (Bird and Lime), and anyone considering investing in these companies or renting their scooters."
The NFBUK says the DfT has "underestimated the overwhelming negative impact e-scooters will have on rider safety, other vulnerable road and public space users, on active travel in urban areas and the ability of people to be able to socially distance from other people".
"E-scooters create dangerous, frightening and intimidating urban environments for blind, disabled, elderly people and vulnerable people, who need more than ever safe space to walk, to use their mobility aids for exercise, health and well-being," it adds.
The NFBUK believes local authorities pursuing e-scooter trials "are not fully aware of the significant dangers they bring with them and the headaches they create for public bodies trying to regulate their use".
The comments follow the highly critical position paper on e-scooters published by the Parliamentary Advisory Council for Transport Safety last month. PACTS said e-scooters would be dangerous and would largely replace trips made by walking, cycling and public transport (LTT 12 Jun).