Council submits busway claim
Buses
26 June 2020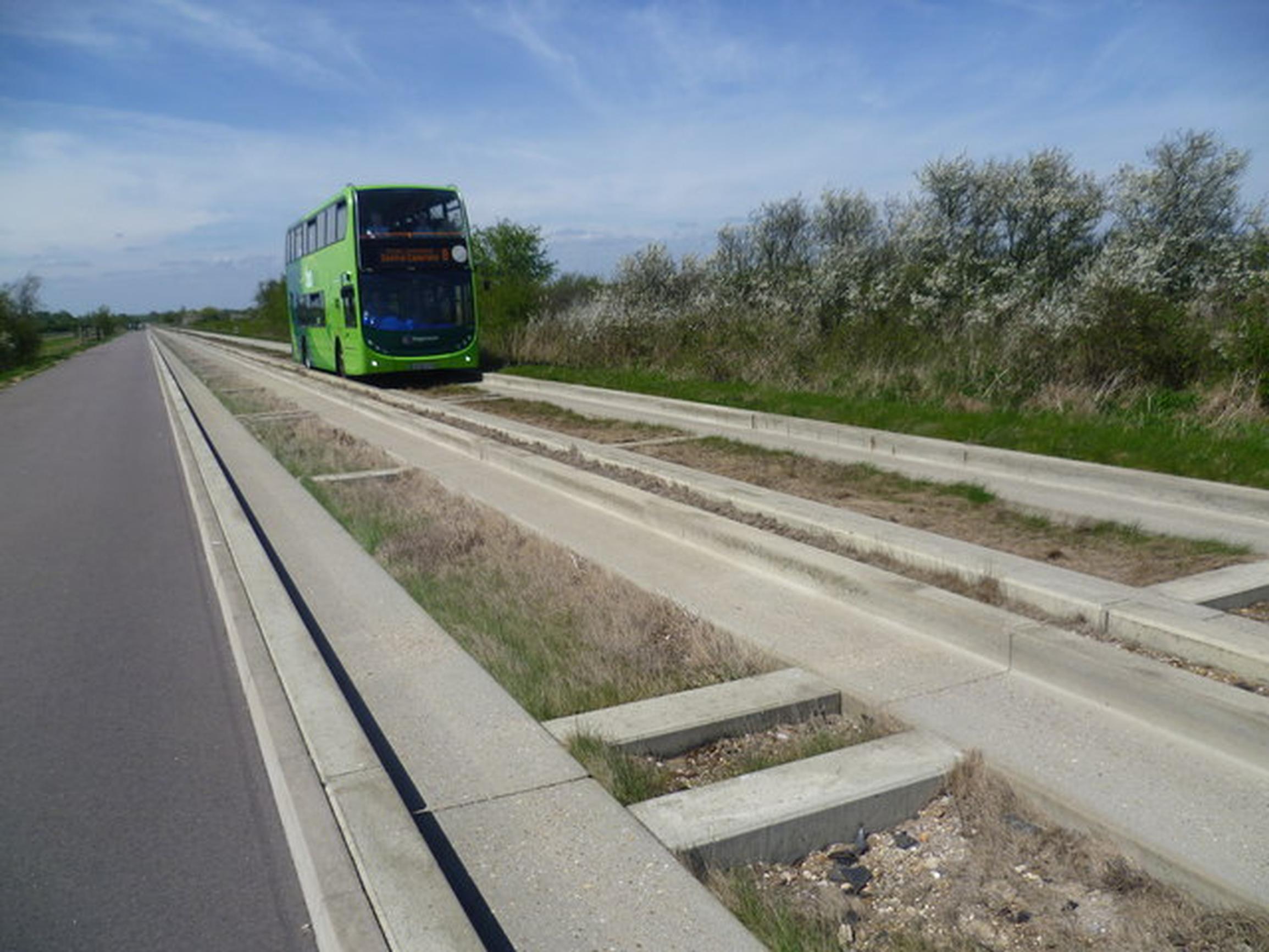 Cambridgshire County Council has submitted a court claim against BAM Nuttall, the contractor who built the Cambridgeshire guided busway, for the cost of repairing defects to the infrastructure.
The busway between St Ives and Cambridge opened in 2011 but the concrete track has been blighted with problems. The council says vertical and horizontal steps developed at the joints between the precast track sections; the foundations of the guideway moved differentially; and slivers of the concrete broke off at numerous locations.
In August 2017 Cambridgeshire estimated that the repairs were likely to cost at least £36.5m and take three years to complete (LTT 18 Aug 17). The council said at the time that BAM was refusing to accept liability for the defects.
Cambridgeshire's general purposes committee discussed a confidential report about defects to the busway this month.
This week the council issued a statement: "We have lodged a formal claim with the court and are proceeding with legal action against BAM Nuttall. The claim is for the cost to repair defects on the guided busway. This follows a thorough review and advice from external legal and technical experts, who have assessed the work and the contract.
"BAM Nuttall are defending the claim and if this continues the claim will have to be heard by the courts. A potential trial is unlikely to be until the end of 2021 or possibly 2022.
"It would be inappropriate to comment further while legal proceedings are active."
Cambridgeshire settled a lengthy dispute with BAM Nuttall over the cost of building the busway in 2013.