LTT Online Reader Discussion report Future of car travel discussion focuses on a new balance in personal mobility
The latest LTT online Friday discussion looked at changing attitudes to car use and ownership, and how private transport may fit into the future travel matrix
26 June 2020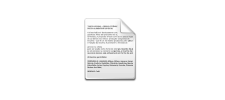 There was surprising unanimity amongst the five panellists at last week's LTT online discussion about how the car fits into the UK's changing travel patterns. Even the representative of car maker Nissan, Peter Stephens, its head of UK external and government, recognised that traditional approaches to car ownership and use were disappearing, and a more flexible and sustainable model of travel choices emerging. Nick Reed, the former head of mobility R&D at automotive equipment firm Bosch, acknowledged his own personal journey away from the motor industry as he notes in a contribution on this page.
Statistics from panellist Olga Anapryenka, senior consultant in new mobility at Steer, showed how car travel had been hugely disrupted by the Covid-19 pandemic lockdown, and that future patterns were currently hard to predict. Although in China there had been a big bounce back of private car travel since the resumption of activities, the situation there was very different to that in Western Europe. One of the complicating factors was the continuing government message to avoid public transport, and contributors to the discussion wondered how easy it would be to persuade people that buses and trains were an acceptable option, rather than the personal cocoon provided by the private car. Rebecca Posner, social behavioural research and evaluation lead at the government's Centre for Connected and Autonomous Vehicles (CCAV), explained that the special unit sponsored both by the DfT and Department for Business, Energy & Industrial Strategy had moved away from focusing specifically on driverless and semi-autonomous vehicles, and now included responsibility for overall new mobility strategy and planning.
Professor David Metz, author of the books The Limits to Travel, Peak Car and most recently Driving Change, presented his thoughts on evolving new patterns of car ownership and use, and in particular, the likelihood of the start of a decline in per capita car use, reflecting less need to travel and some switching to other modes. As a means to decarbonise the transport system, he advocated a commitment to electrification, rather than an expectation of significantly changing travel behaviour away from cars.
For the next event, see page 25
Driver behaviour expert takes a new journey – Nick Reed of Reed Mobility
I arrived in my relatively new job after taking something of a philosophical journey away from my early focus on how car drivers behave.
Coming from a background of driver psychology, my research at TRL focused on how to improve driving behaviour, studying the effects of impairments such as fatigue, alcohol and distractions. Around ten years ago, this progressed to studies of the potential impact of vehicle automation as a way to mitigate the effects of poor human driving on crash causation. Working on automated vehicle business models led me to consider the broader societal impacts of such technologies – thinking about why so many people depend on a personally-owned car. My role before setting up my own consultancy was as head of mobility R&D at Bosch, the world's largest automotive supplier, leading R&D for city mobility, looking at the transportation challenges of megacities worldwide and, in particular, connected and automated vehicle projects.
Since the Covid-19 lockdown, my thoughts have broadened to consider how many fewer journeys might be needed to achieve the levels of prosperity and happiness that were available pre-Covid. As we emerge from lockdown, it is vital not only to consider how we get back to 'normal' but also how we retain some of the positives that have emerged from this tragedy. In particular, the cleaner air, quieter roads and willingness to use sustainable modes. The last few months have also given us fresh perspectives on how we use our streets and public spaces.
Last week's conversation highlighted how the future of car travel is one element in a dynamic transport ecosystem where the genuine need to travel has been fully considered and the true environmental and societal impact of our choices respected. Cars certainly have a role in that future. But with emergent connectivity and automation technologies, growth in cycling and micromobility, an increasing recognition of the importance of shared transport services and greater emphasis on decarbonisation, I would be surprised if the role of the car in the 21st century did not diverge significantly from that it enjoyed in the 20th.