£44m for Welsh semiconductor R&D projects
26 June 2020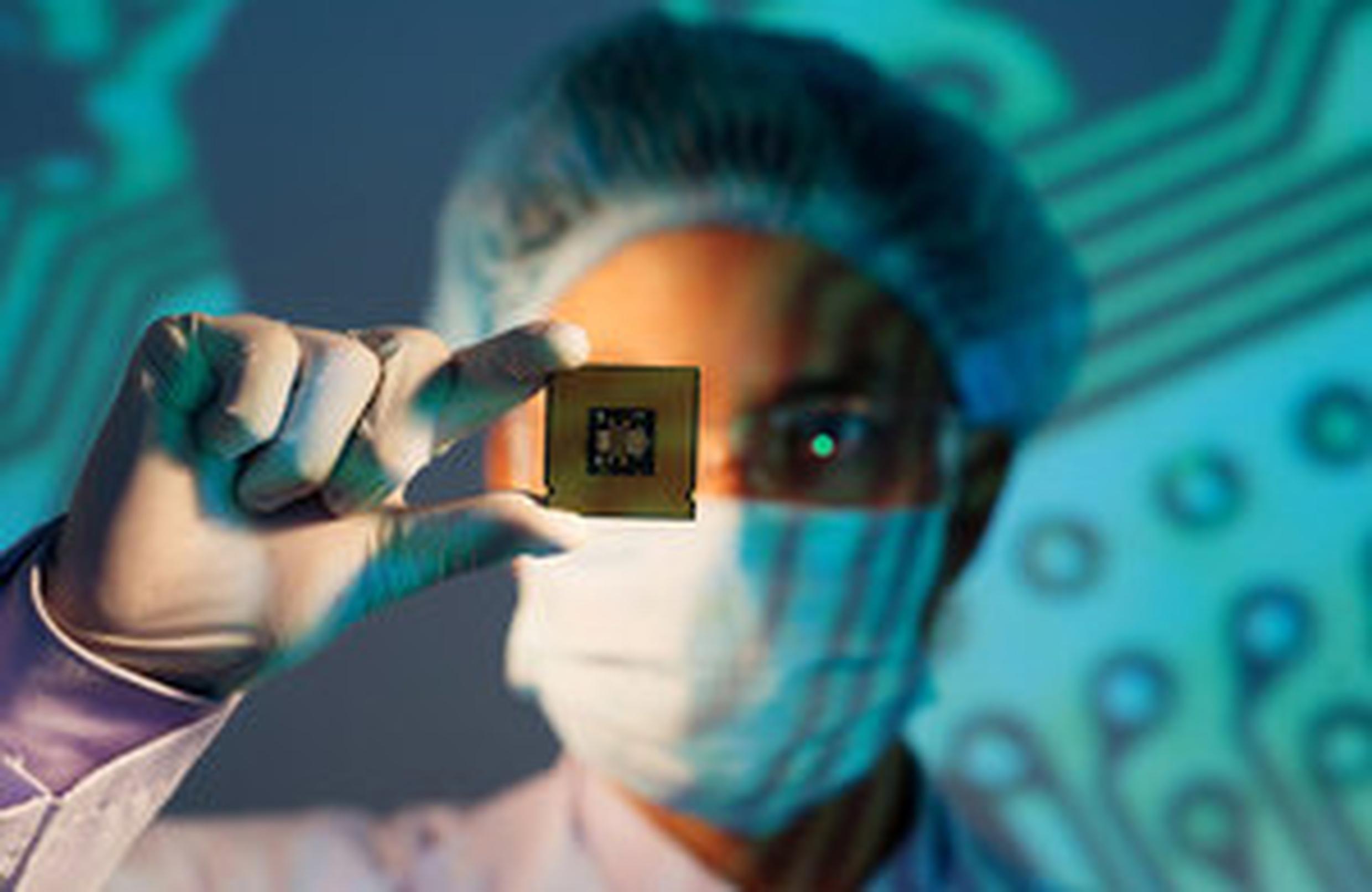 Technology companies developing autonomous vehicles, communications, 5G, and medical devices in South Wales will be supported by a new UK Government project that aims to help upskill Welsh manufacturing businesses.
The compound semiconductor project, called CSconnected, has received £44m funding from the UK Government and industry.
Secretary of State for Wales Simon Hart said: "The £44m investment in the Cardiff University led project will boost the incredible research that is already taking place in this field across south-east Wales. Investing in this emerging technology will enable us to create a lasting engineering and manufacturing legacy in Wales, generating high-skilled jobs and economic growth as we emerge from the coronavirus emergency."
CSconnected is a collaboration between Cardiff and Swansea Universities and six Welsh manufacturing companies. The project will help establish a cluster of manufacturing excellence, including a new skills academy to provide training in manufacturing and technology for small and medium businesses in the region.
Cardiff University will work with partners across South Wales including:
Swansea University
Cardiff Council
The Welsh Government
Compound Semiconductor Centre
Microsemi Semiconductor Limited
IQE
Newport Wafer Fab
SPTS Technologies Limited
Compound Semiconductor Applications Catapult
Microlink Devices UK
Rockley Photonics
Kellie Beirne, Chief Executive, Cardiff Capital Region City Deal said: "This is an outstanding achievement against the backdrop of significant economic challenge - this is a symbol of hope and opportunity that lies ahead. This is an industry of the future and is significant in terms of supporting growth in telecoms, 5G, communications, future energy systems, future automotive and med-tech."
The investment is part of the wider UK Research and Innovation's (UKRI) flagship Strength in Places Fund, which aims to drive forward research and innovation with a clear impact on local economic growth. Projects will benefit from a share of £186m of UK Government investment, backed by a further £230m from private firms and local authorities.
The six other projects receiving UKRI funding are:
£114m for a consortium led by the Liverpool School of Tropical Medicine which is making sure innovative, new healthcare products and solutions for human infections are made available to people in the North West faster and cheaper. This could help simplify diagnosis, reduce the need to draw blood and reduce risks from contaminated needles.
£55m for the University of Edinburgh to help improve people's lives in Scotland through research to understand financial behaviours and help address financial challenges such as fair access to credit, property ownership and saving.
£46m for a consortium led by the University of Bristol to support new digital formats in filmmaking in the South West including new experiences across fiction, documentary, games and live performance.
£33m for a consortium led by the National Institute of Agriculture Botany to increase investment in the South East in emerging technologies such as Artificial Intelligence (AI), automation and smart-packaging for food production to help improve efficiencies, reduce waste and produce safe, affordable and nutritious produce.
£91m for a consortium led by the University of Glasgow to help drive economic growth in Glasgow by translating new approaches in Precision Medicine, which allows doctors to select treatments for patients based on a disease's genetics. This will help ensure continued efficiencies and improved health outcomes for patients, in areas like treating significant adverse reactions to medications and identifying a person's most effective drug combination.
£63m for a consortium led by Artemis Technologies Ltd to develop zero-emissions technologies in Northern Ireland for the introduction of wind-electric hybrids for maritime vessels, including a new zero emissions water taxi scheme.
The announcement also follows the UK Government doubling its Fast Start Competition to £40m to help drive forward new technological advances and support the UK's next generation of innovative businesses.