Covid poses risk to Metrolink funding model, says GMCA
Funding
12 June 2020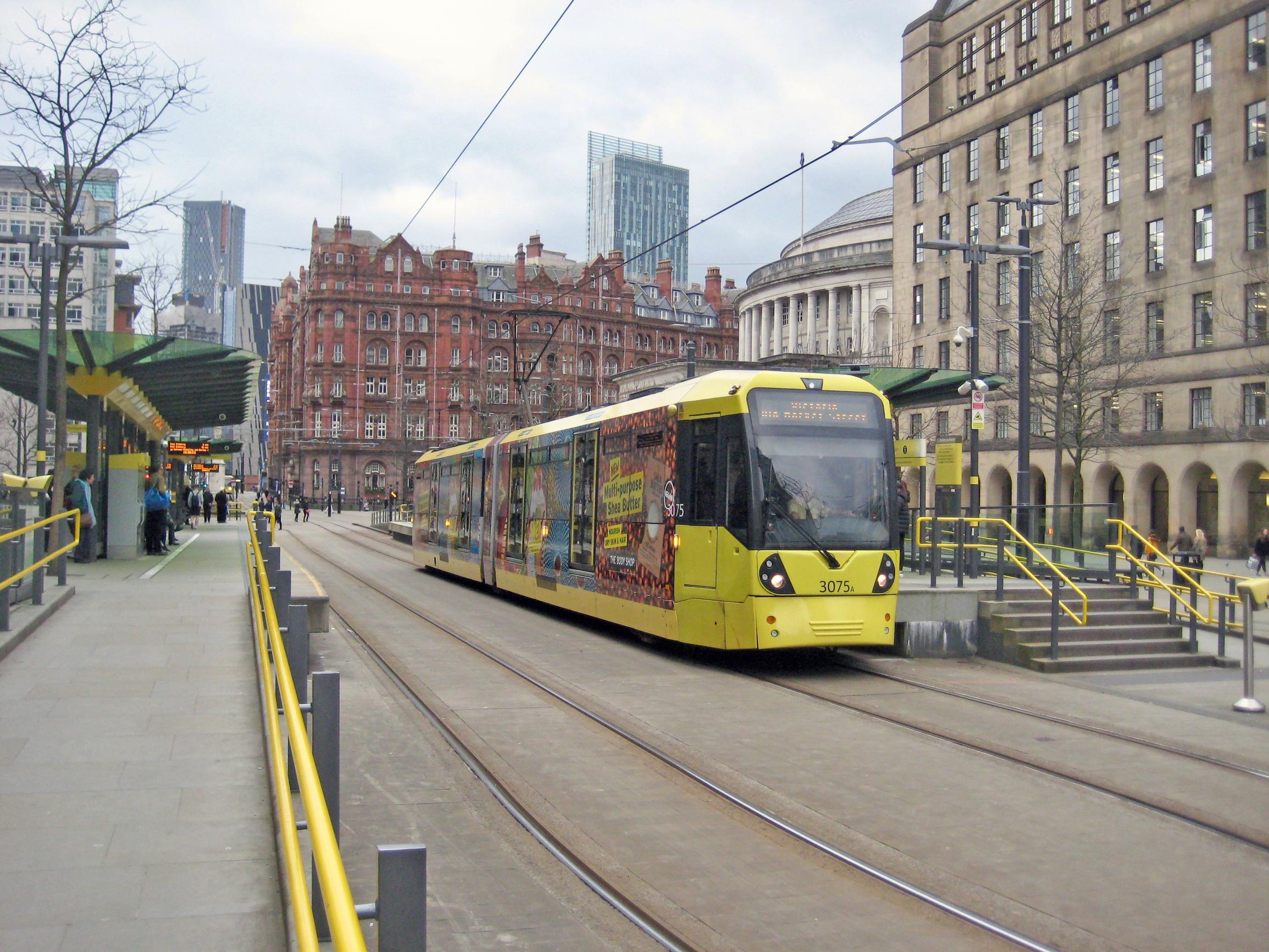 Transport for Greater Manchester's funding plan for Metrolink could be undermined if passengers fail to return to the light rail network in sufficient numbers after Covid-19.
In a report discussing the financial impact of the virus across the Greater Manchester Combined Authority, treasurer Steve Wilson told councillors Covid-19 could have a legacy of home working, "which will impact the challenging growth assumptions on which the Metrolink funding plan is based".
Metrolink fare revenues are used to cover operating costs and the borrowing that was used to expand the system in recent years. TfGM's financing costs were £9.35m in 2018/19.
TfGM takes the revenue risk on the network, which is operated by KeolisAmey.
Passenger demand on Metrolink fell 95 per cent at the height of the lockdown.
TfGM took steps to reduce costs. Service frequencies were cut from every six minutes to 12 on 23 March and to every 20 minutes on 6 April. They were restored to every 12 minutes on Mondays to Saturdays on 26 May, with services every 20 minutes on Sundays.
"TfGM has been working closely with KeolisAmey to mitigate revenue losses as far as possible," Wilson reported. "The reduction of service frequencies has resulted in reductions in operating costs of £1.2m per month through reduced variable costs such as electricity, mileage-driven maintenance, as well as KeolisAmey furloughing around 320 employees through the [Government's] Covid job retention scheme."
The Government has paid GMCA two emergency tranches of funding to support Metrolink operations. The first, covering the period from mid-March to 8 June, was worth £11.6m, or circa £970,000 a week. TfGM says this covered about 73 per cent of the net weekly £1.33m deficit.
The Government has since provided Greater Manchester with a further £13.3m to cover expected losses between 12 May and 3 August as service frequencies increase.
Wilson said there uncertainty about how Metrolink passenger numbers would recover. "Our current sensitivity analysis projects that we can expect to experience net losses of between £40m to £50m (or potentially higher) for the remainder of the financial year (from early June 2020 to 31 March 2021) in addition to the circa £4m of unfunded losses in the period from mid-March to 8 June.
"This is before any additional costs that may be incurred in order to manage social distancing protocols. These costs could potentially be in the order of £30m for the remainder of this financial year."
Turning to the conurbation's bus network, Wilson noted that the Government's funding package for the bus industry included "urging" local authorities to continue paying reimbursement to operators for concessionary travel and subsidised bus services at 'pre-Covid' levels of activity.
TfGM has paid operators at circa 85 per cent of pre-Covid levels. All reimbursement is based on pre-Covid 19 activity levels with the exception of the 'Our Pass' concession for 16-18 year olds, "which is in a pilot phase, [and] where reimbursement is being made based on actual usage", Wilson explained.
The Our Pass was introduced in September last year and entitles holders to free bus travel. Our Pass payments to operators were circa £70,000 a month in April and May compared to an average month's budget of circa £1.3m.
Said Wilson: "It is estimated that of the circa £6m per month paid to bus operators in both April and May, circa £1m relates to tendered services not provided; and £3.2m relates to concessionary journeys not made i.e. an 'overpayment' of circa £4.2m per month."
TfGM is experiencing significant reductions in other non-grant income. "Should this remain the case this will significantly impact the budget for the current year and further savings would be required, which would very likely impact service levels," said Wilson. The following income streams are currently running significantly below budget:
farebox income on services TfGM provides, primarily schools' services (the budget was £0.5m a month);
bus station departure charges (budget was £0.3m a month); and
rental income, advertising, ticket sales commissions, income from issuing travel passes, and other specific service charges (budget was £0.5m a month).
An initial high-level assessment of TfGM's capital programme for 2020/21 indicates a reduced spend of between £11m to £32m in 2020/21 because of Covid-19.
Councils predict £400m shortfall
The ten Greater Manchester district councils are predicting a funding shortfall in excess of £400m this year because of Covid-19.
The councils estimate the full cost of the virus to them will be £574m, comprising £169m of additional costs and £405m of lost income.
They have received £168m from the Government's £3.2bn coronavirus fund for councils, leaving a shortfall of £406m.
The above estimates are based on the May returns made by councils to the Ministry of Housing, Communities and Local Government. Authorities were instructed to assume Covid-19 restrictions remain in place until the end of July and then everything returns to normal (LTT 29 May).
One contributory factor to the size of the Greater Manchester councils' losses is the likely loss of a dividend payment from Manchester Airport Group, in which the districts own 64.5 per cent of the shares. Airports have seen passenger numbers plummet because of international travel restrictions.
Manchester City Council owns 35.5 per cent of the shares and had expected to receive a dividend of £62m in 2020/21 (LTT 15 May).