Driving licence requirement for e-scooters 'excludes key users'
E Scooters
12 June 2020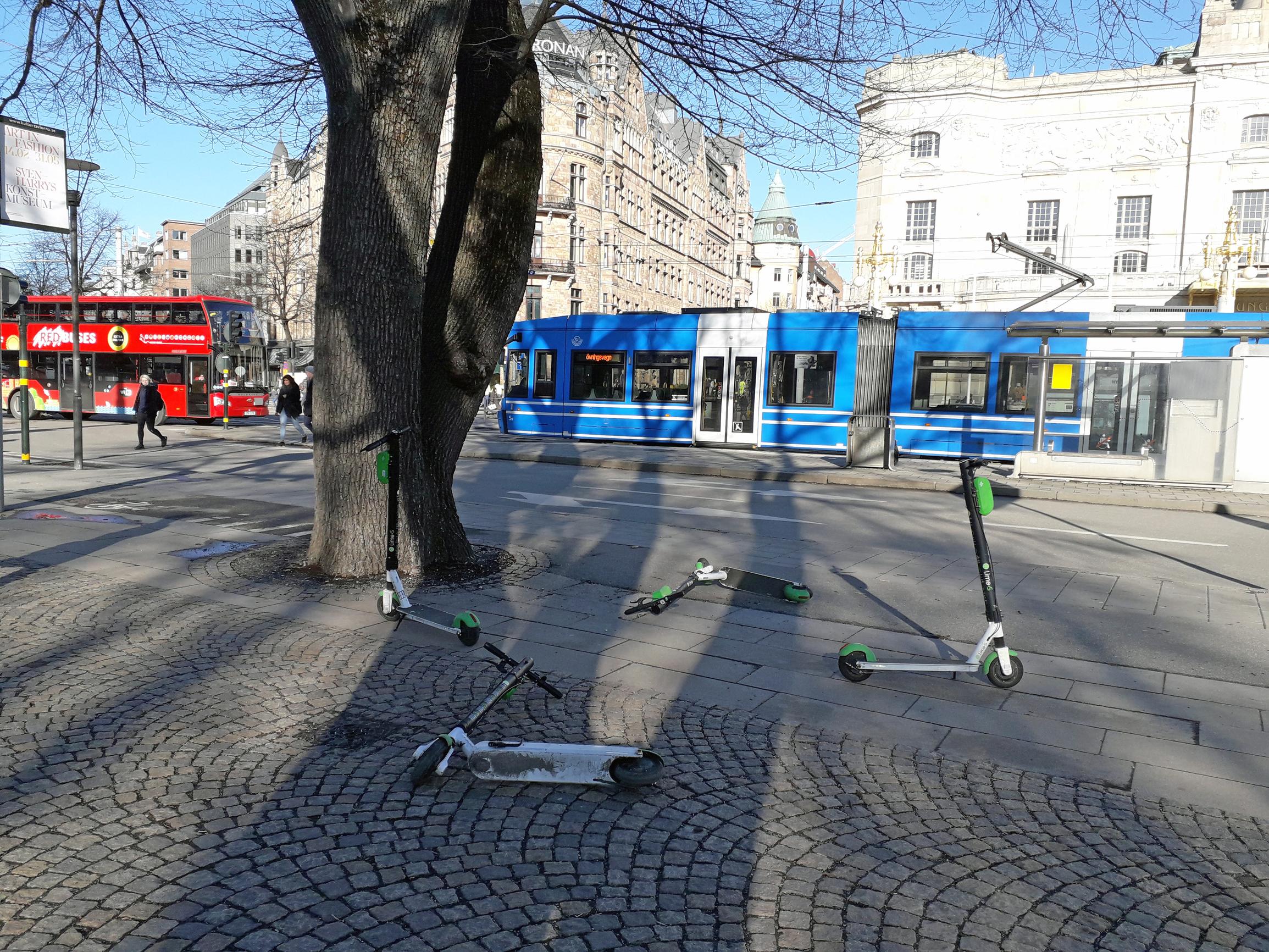 The government's requirement that e-scooter riders must possess a driving licence will limit their appeal to a key audience of young people and should not be retained beyond the upcoming trials, the Urban Transport Group has said.
Participants in the trials of rental e-scooters will have to possess a full or provisional licence to use them.
The DfT said this week that the trials are still on course to be launched this month, even though legislation needs to be amended to allow them to go ahead. "We'll be doing this very soon," said a spokesman. "And we're still on track to begin the first trials by the end of June."
Announcing the plan to fast-track e-scooter rental trials last month, the DfT said e-scooters would "help encourage more people off public transport and onto greener alternatives" during Covid-19 restrictions.
A rapidly arranged DfT consultation on the trials closed last week. The DfT proposed that e-scooters should have a maximum speed of 12.5mph, two wheels (one front and one rear), weigh less than 35 kilograms, and have handlebars. It also asked for views on increasing their speed limit to 15.5mph, which is the speed limit for electrically assisted pedal cycles.
E-scooters will continue to be classed as motor vehicles during the trials. Users will therefore have to have a full or provisional driving licence. They will also need insurance (provided via the rental companies) but will not have to wear a helmet.
The e-scooters will be permitted to be used on the road and in cycle lanes and tracks but not on footpaths. E-scooters will be exempt from vehicle registration and licensing, and also from type approval requirements.
LTT has read the responses of the Urban Transport Group and the Parliamentary Advisory Council for Transport Safety (PACTS), as well as a report published this week by the London Cycling Campaign (see panel). The Chartered Institution of Highways and Transportation did not submit a consultation response. "We prepared a response but held off [submitting it] as we wanted to get a broader perspective from our members before submitting," Andrew Hugill, the CIHT's director of policy and technical affairs, told LTT this week.
Discussing the DfT's proposed specification for permissable e-scooters, the Urban Transport Group suggests the addition of a minimum wheel size (and associated ground clearance) to help riders navigate uneven road surfaces.
"Most models of e-scooters have a wheel size of 8-10 inches, these small wheels make it difficult to safely travel over bumps and potholes," says the UTG. "Safely accommodating these kinds of vehicles would require a significant increase in highway maintenance standards, something that transport authorities will find difficult to deliver given the ongoing backlog in road maintenance and the associated funding gap.
"Larger wheels may help in reducing the likelihood of riders falling off when travelling over uneven road surfaces. They are also easier to control at speed."
The UTG also wants other minimum safety requirements, including front and back lights; front and back lever brakes; indicator lights; and a bell. It opposes the 15.5mph limit.
The UTG and the PACTS both recommend a maximum power rating of 250W rather than 350 that the DfT has proposed.
Says PACTS: "The maximum motor power affects the acceleration ability of e-scooters and is as much a safety concern as the maximum speed limit. Rapid acceleration combined with the high manoeuvrability of e-scooters increases the risk to the rider and other road users nearby. A higher motor power will also make it easier to carry a passenger on an e-scooter. This may be unlawful in the trial but it will happen."
The UTG questions whether the requirement for users to have a driving licence is a sustainable policy.
"For the trials (if possible) and certainly in the longer term, to open up access to more people it may be preferable to introduce mandatory training for e-scooters (in person and in a safe environment), rather than require users to be full licence holders.
"Requiring a driving licence is likely to exclude many younger people (17-30s), a key target market for e-scooters and a demographic who are increasingly choosing not to learn to drive."
The UTG says evidence from elsewhere suggests that requirements for users to hold a licence will prove impossible to enforce anyway.
"A study of injuries to e-scooter users in Los Angeles and Santa Monica found that ten per cent of injured riders were under 18 years old despite the fact that scooter-renters had to prove that they were over 18 with a licence," it says.
As for helmet wearing, the UTG says use of a cycle helmet should be "at the very least recommended, and ideally, mandated".
The UTG and PACTS both believe that the DfT's plan to restrict e-scooter trials to rental schemes will prove impossible to enforce.
"Whilst trials of hire schemes might seem a way to 'test the water', in reality they will let the genie out of the bottle," says PACTS. "Once e-scooter hire trials go-ahead, it will be taken as a green light for individuals to purchase and use their own e-scooters on public roads and elsewhere.
"Many e-scooters owners will not realise – or will simply choose to ignore – any legal distinction. The police will be placed in an impossible situation and be unable to enforce the law."
Says the UTG: "Without clear messaging, existing [e-scooter] owners may think they can now use their e-scooters on public roads and the wider public may assume e-scooters are allowed and purchase their own. The situation could quickly become unmanageable and the police may lack the resources to keep illegal e-scooters off the road."
Cyclists welcome e-scooter trials
The London Cycling Campaign has endorsed the introduction of e-scooters onto UK roads. It believes their authorisation will create a stronger lobby for more segregated lanes for use by e-scooters, bicycles and cargo-bikes.
The LCC's report, Micromobility and Active Travel in the UK, says e-scooters offer a cleaner, low carbon alternative to cars, and buses with space restrictions, for those who can't or don't want to cycle. This will help clean up London's air and tackle climate change.
"Increased use of cycle tracks by e-scooter users could increase the pressure on transport authorities to provide appropriate protected space for micromobility users including those cycling," says the LCC. "A coalition of personal users of micromobility, in the wider sense, and commercial e-cargo freight users, could be a strong force lobbying for wider lanes to suit all users."
Based on data from across the world, the LCC says that 36 per cent of e-scooter riders transfer from private vehicles, 37 per cent from walking, 13 per cent from public transport and 9 per cent from cycling. In European cities the shift from public transport is higher.
The paper was drafted by the LCC's policy forum, led by Pearl Ahrens and Megan Sharkey.
l Micromobility and active travel in the UK is available at https://tinyurl.com/yaod3zaz