Temporary footpaths and cycle lanes to ease Covid-19 pressures
15 May 2020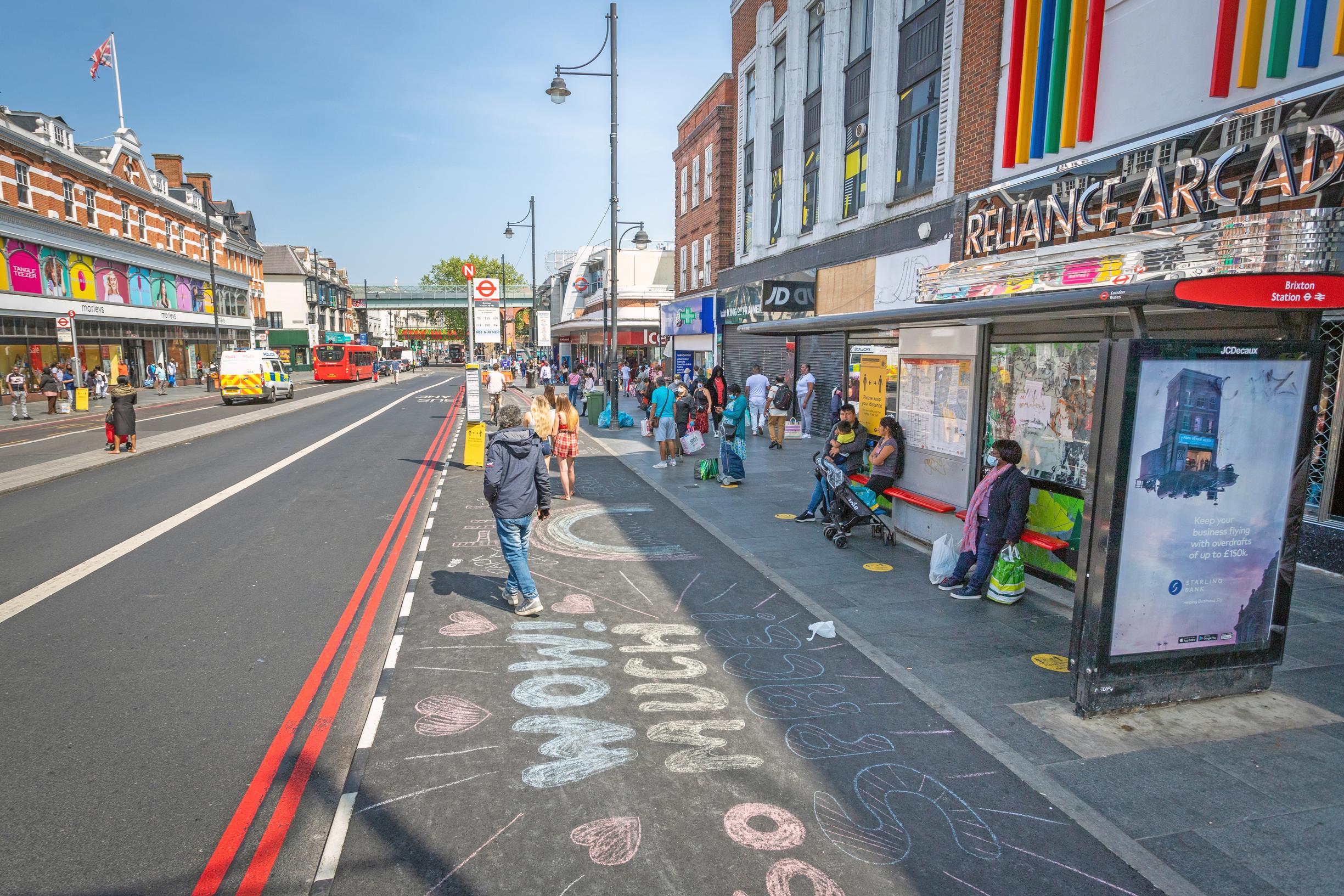 local authorities across the country are implementing temporary cycle lanes and widened footways to encourage active travel as Covid-19 lockdown restrictions are eased. The actions are endorsed by the DfT, Scottish and Welsh governments.
Councils want to see more people walking and cycling because social distancing guidelines mean public transport capacity is much reduced. They also don't want to encourage additional road traffic.
London mayor Sadiq Khan and Transport for London have begun the 'London Streetspace' programme. Working with boroughs, TfL said this would "rapidly transform London's streets to accommodate a possible ten-fold increase in cycling and five-fold increase in walking as lockdown restrictions are eased".
TfL said works would include the rapid construction of a strategic cycling network, using temporary materials, including new routes to reduce crowding on the Underground, rail lines, and busy bus corridors.
Work to widen footways in town centres across London and to reduce traffic on residential streets is also underway.
TfL has widened footways on a number of roads including Brixton and Camden high streets. In Brixton, one of three adjacent bus stops has been removed to reduce crowding. Pavement widening is also planned for roads such as Borough High Street, London Bridge, and Kingsland Road in Dalston. A cycle lane was installed this week on Park Lane in central London.
All the above streets are part of the Transport for London Road Network.
A TfL spokeswoman said that, although the measures were temporary, the hope was that many could be replaced by permanent measures, subject to the approval of local stakeholders and statutory processes.
Manchester City Council is widening footways on key walking routes from travel hubs, such as railway stations and tram stops.
Council leader Sir Richard Lease this week announced a plan to pilot the pedestrianisation of parts of Deansgate "to test how we can make our city centre more attractive for people who want to walk and cycle".
The council has been talking to Transport for Greater Manchester about how to achieve social distancing at busy bus and tram stops.
The City of Edinburgh Council has closed three roads, Silverknowes Road, Braid Road and Links Gardens. Elsewhere it is implementing road lane closures and temporary cycle lanes.
"In the medium term, as lockdown measures continue and are eventually eased, we will develop a citywide approach to more significant changes, such as expanded cycle lanes and the creation of bus gates," said the council.
The Welsh Government has invited local authorities to submit proposals for temporary measures by 21 May with a view to introducing schemes in the early summer.
The City of York Council has coned off the westbound lane over Castle Mills Bridge to give extra room for cyclists and pedestrians. The council upset cyclists after extending the footway on Bishopthorpe Road by putting cones in the cycle lane.
Brighton & Hove City Council closed Madeira Drive on the seafront to motor vehicles last month.
Leicester City Council has created a cycle lane by coning off a 1km section of Saffron Lane and Aylestone Road, including making use of a bus lane. The council has also lengthened pedestrian crossing timings at some traffic signals.
The London Borough of Hackney has closed Barnabas Road to through-traffic. The road, linking Wick Road and Homerton High Street, is a key route for residents using Homerton Station, workers at Homerton University Hospital and cyclists using protected lanes on Wick Road.
Planters have been installed to prevent through traffic.
The council has also closed Broadway Market to through traffic, and widened pavements at seven locations to help maintain social distancing.
The London Borough of Hounslow is to suspend some parking along Turnham Green Terrace and in Hounslow West to provide wider pavements on the busy local retail parades.
It is also amending bus lane hours across the borough to extend to 24/7 where possible, and at a minimum to cover the busiest times on a trial basis. As well as helping buses, this will give additional space for cyclists. Provision for loading to local premises will be retained.
Hounslow said it would also step up work to introduce 'school streets' – timed resident-only access restrictions to reduce traffic and parking outside school gates.
Re-allocating road space in response to Covid-19
Join the discussion!
Roadspace reallocation is the topic of LTT's next Zoom discussion, at 2pm on Friday 22 May.
For details – see page 24