Travel demand to week 8 of Covid-19 restrictions
15 May 2020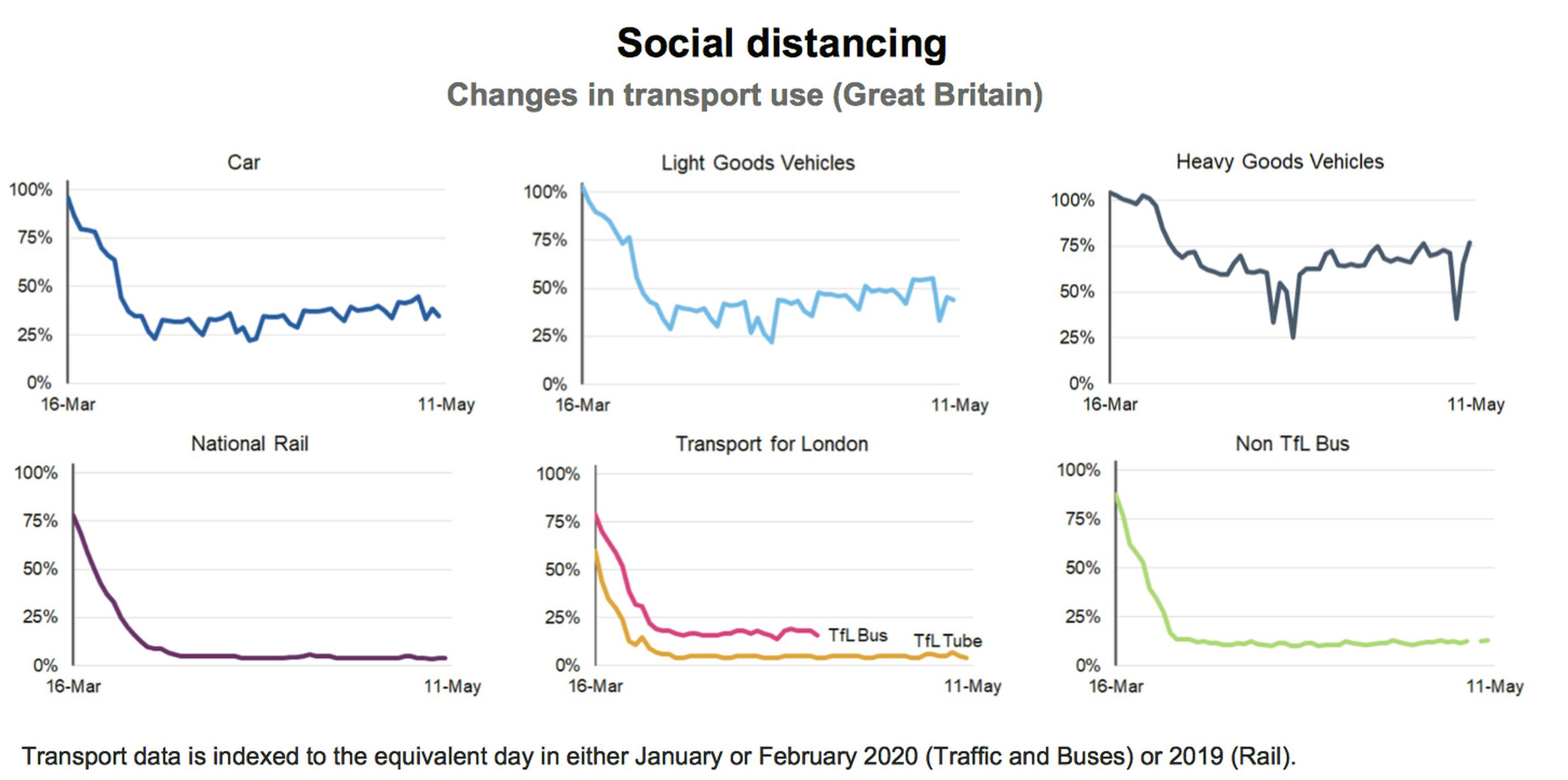 Car traffic volumes have started to climb from the low point seen between late March and mid-April, according to data released by the DfT this week.
Travel demand by all modes in England rose this week in response to the Government's relaxation of some of the lockdown restrictions. Restrictions remain largely unchanged in Scotland, Wales and Northern Ireland.
From Wednesday (13th), people in England can now spend unlimited time outdoors. They can drive an unlimited distance to outdoor spaces. On Sunday the Prime Minister encouraged those who can't work from home in sectors such as manufacturing and construction to return to work.
The decision to ease restrictions was made because of a reduction in the level of deaths and confirmed cases of the virus, and concern about the economic damage the restrictions are causing.
The Department for Health and Social Care said on Wednesday that 33,186 people had died in the UK after contracting Covid-19. The figure is based on deaths in which a test has confirmed Covid-19.
The Office for National Statistics estimate of Covid-19 deaths is higher. It includes cases where Covid-19 is mentioned on the death certificate but was not confirmed with a test. The ONS fatality data on 1 May stood at 36,591, which was 9,082 more than the Department for Health data on the same day.