TfL furloughs 7,000 workers, as door policy makes bus use free
London
01 May 2020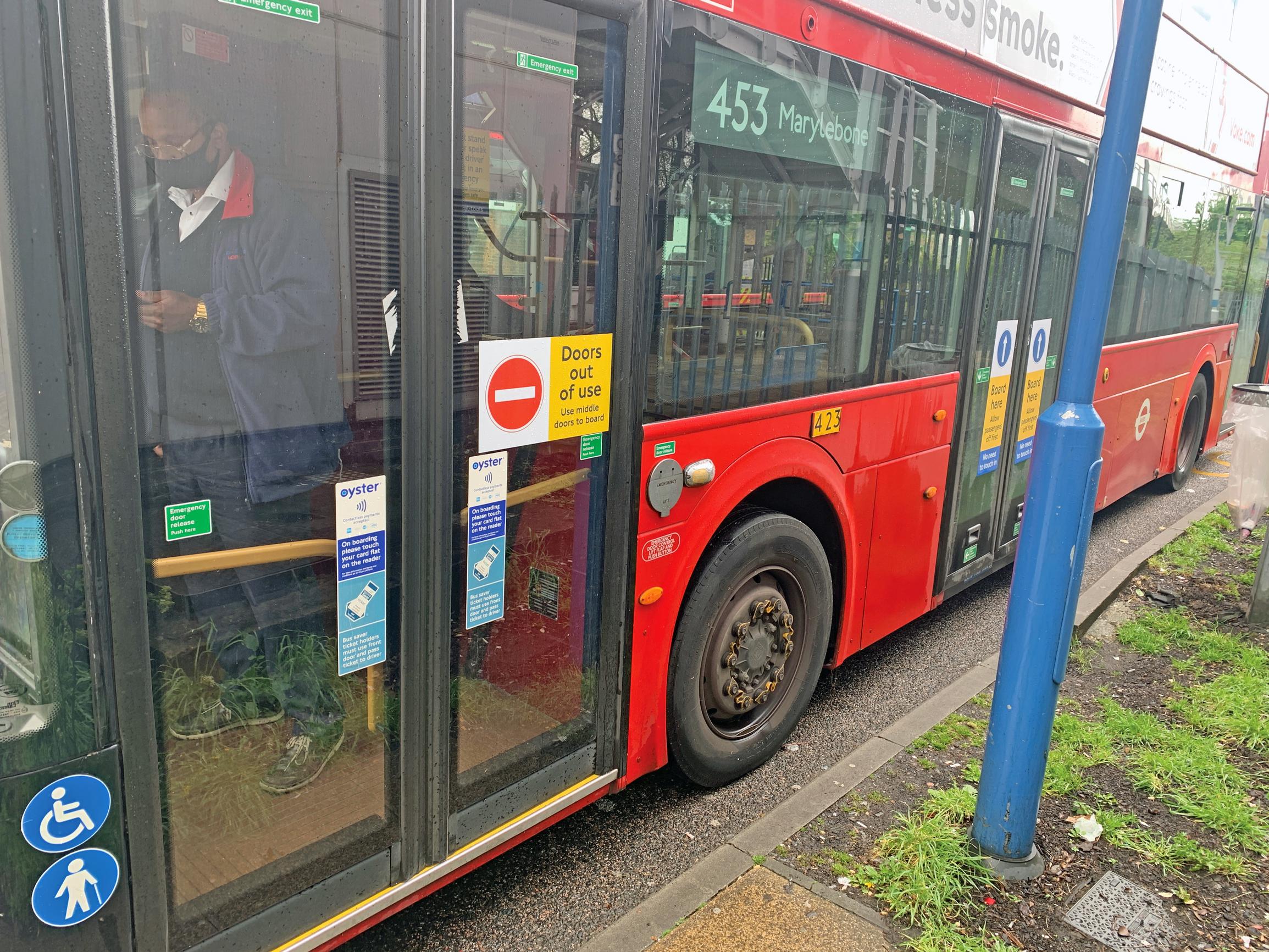 Transport for London this week placed 7,000 staff – about a quarter of its workforce – onto the Government's Covid-19 job retention scheme as it battles to save money in response to plummeting revenues.
TfL said staff going onto the furlough scheme were those whose work had been reduced or paused as a result of Covid-19. They are largely in back office and support functions and are not critical to enabling an increase in service levels as travel restrictions are eased.
Under the furlough scheme, the Government will pay 80 per cent of employees' usual monthly wage costs up to £2,500 for an initial three weeks. TfL will pay the remainder of their salaries and continue paying pension contributions. It expects to save £15.8m every four weeks as a result of the decision.
There is still no news of a financial settlement between the Government and TfL to cover the organisation's massive revenue losses resulting from the pandemic. TfL said "constructive discussions" were continuing.
Tube journeys have fallen by 95 per cent and bus use by 85 per cent, meaning that most of TfL's income has disappeared.
London transport commissioner Mike Brown said: "Our work with the Government about the support that we need is ongoing and constructive. We hope for an urgent agreement so that we can continue to provide the city with the vital transport it needs now and going forward."
TfL has now implemented a policy of bus boarding through the middle doors only across the network, in order to help protect drivers from contracting Covid-19. Twenty-eight bus workers in London have lost their lives after contracting Covid-19. The total number of employees of TfL and its contracted operators who have died now stands at 34.
Middle door boarding has the effect of making bus travel free because the payment readers are located at the front doors beside the driver.
The policy was introduced on 20 April, following a trial on nine routes. This gave TfL confidence that the low number of people currently using the network can maintain a safe distance when entering and exiting through the same door.
TfL said middle-door boarding would "need to be adjusted as the Government reviews in future the travel restrictions currently in place across the country".
It has worked with trade union Unite on a wider package of measures to protect bus drivers. Signage asks passengers not to sit in the seats near the driver's cab and improvements have been made to the drivers' protective screen.
TfL is exploring the installation of completely sealed partitions for drivers that still allow for both communication and ventilation.
Regular announcements on buses emphasise the need for social distancing.