Bamford seeks Government backing to build 3,000 hydrogen buses
Jo Bamford, the new owner of bus manufacturer Wrightbus, wants the Government to help fund a programme to build 3,000 hydrogen buses, which, he says, could kickstart the hydrogen economy. Andrew Forster spoke to him
01 May 2020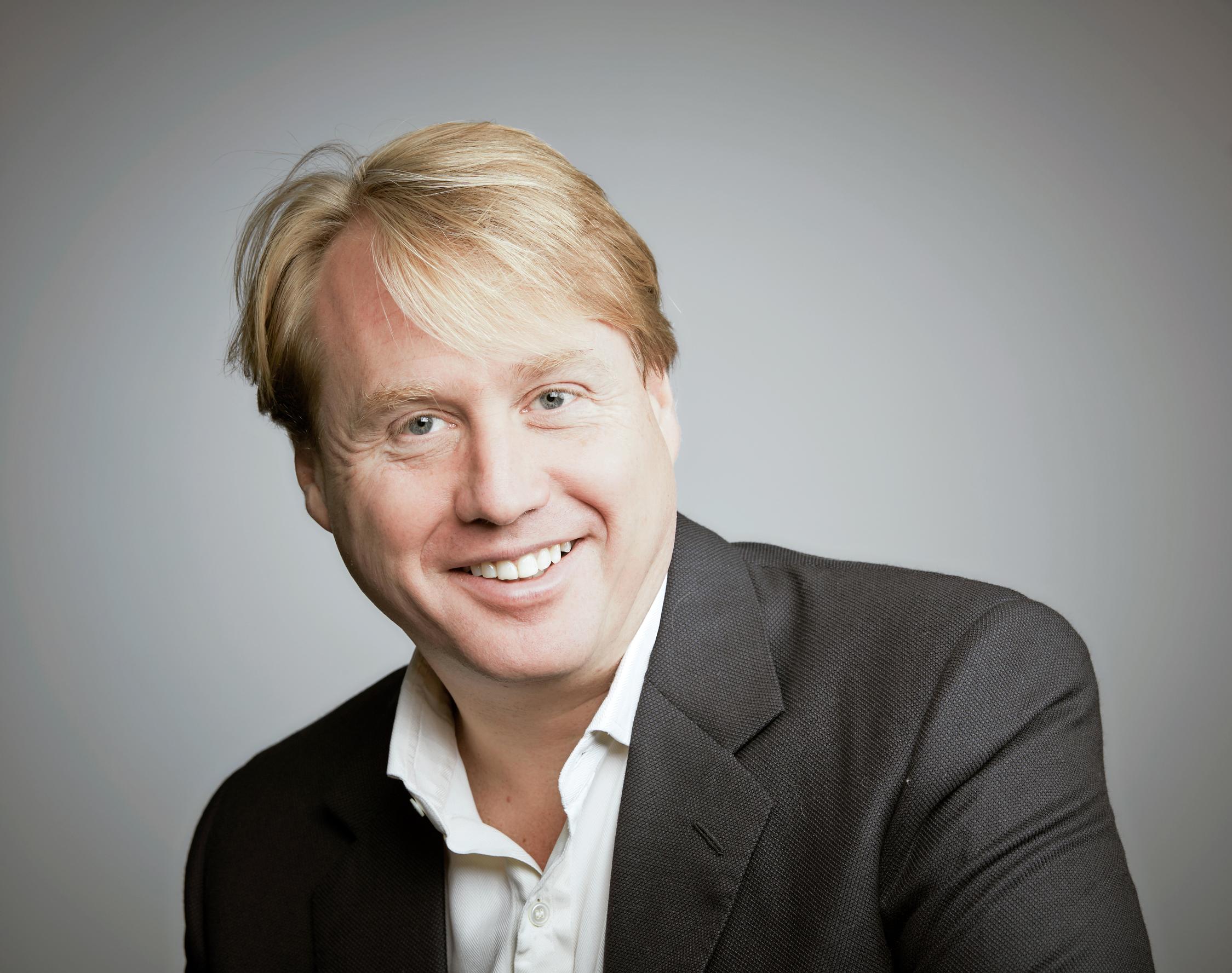 Jo Bamford is often described as the heir apparent to his father Anthony Bamford's JCB digger empire. But, right now, Jo has his hands full with his own business interests of buses and hydrogen. Last autumn he hit the headlines with the purchase of troubled Northern Ireland bus manufacturer Wrightbus. Less well known is that he is executive chairman of Ryse Hydrogen, a company with big ambitions to produce and supply hydrogen to the transport sector.
Bamford this week fused these two interests into one, calling on the Government to fund a programme to deliver 3,000 hydrogen buses into the UK market. It may all sound like self-interest, and no doubt that's part of it, but Bamford is adamant that hydrogen buses are good for the environment and good for UK plc.
Wrightbus has developed the world's first double decker hydrogen bus and Bamford says his company has taken orders for 60: 20 each for London, Aberdeen and Birmingham as part of the JIVE (Joint Initiative for hydrogen vehicles across Europe) project. And last year, incidentally, Ryse was awarded the contract to supply green hydrogen for TfL's new fleet.
Strange times
The outlook for the UK bus market looked rosy a few months ago, with the UK Government and the Scottish Government both pledging to put some serious money into the industry. And then along came Covid-19.
No sooner had Bamford restarted production at the Wrightbus factory in Ballymena than he had to shut it down again and put staff on furlough.
Covid-19 is "not helping", is all he wants to say about the matter for now.
Unsurprisingly, operators are slashing their capital investment plans, which is perhaps all the more reason for Bamford to seek a Government programme to build the hydrogen bus market.
Wrightbus will, of course, supply buses with whatever form of propulsion the customer wants. "I have a factory to fill, I will give customers what they want."
That includes diesel buses. They still have a future, he thinks, and the Euro VI is really quite clean. "We're going to continue making them." It will be a political decision if the market for them ends.
But Bamford thinks that, no matter what the long-term economic impact of Covid-19 is on the UK economy, the demand for zero emission public transport won't go away. "Look at the air quality concerns, I don't think that goes away."
If you want a zero emission bus then there are only two choices, he points out, battery electric or hydrogen.
As things stand, he thinks the overwhelming emphasis of the Government and the bus industry is on battery electric. A briefing paper prepared by Ryse and Wrightbus says: "We are in regular contact with Government ministers and officials to seek their support for our plans. We are finding there to be a significant preference towards batteries, and a lack of detailed policy and technical understanding of hydrogen technology."
It points to the DfT's All-Electric Bus Town funding competition. "We believe this is an illogical and impractical decision, and will ultimately see most of this fund used to purchase batteries made in China, rather than supporting jobs in the British bus manufacturing sector at this crucial economic and social time."
"Wouldn't it be cool to do an all-hydrogen bus city?" says Bamford. "Wouldn't it be good to spend 50 million quid on an all-hydrogen bus town?"
Bamford isn't anti-battery electric vehicles (BEVs), he just thinks that, when it comes to buses, hydrogen outscores them on operations, the environment, and on what's good for the UK economy.
Take operations. "The question is, how do you get a zero emission solution that does everything a diesel does?"
Battery electric buses have long charge times – four-and-a-half hours, he says – and their performance can suffer in cold weather. They also can't complete the same mileage as a diesel. A BEV may be fine for town and city routes, but "20 to 30 per cent of routes you can't do with a BEV today. How do you do rural routes? BEVs won't cut it."
Hydrogen, on the other hand, can deliver the same range as a diesel bus and a vehicle can be refuelled in seven minutes.
As for the environment, he thinks the green credentials of BEVs are overplayed. Looked at on a lifecycle basis, battery-powered buses are only about 15-20 per cent better than diesel in terms of carbon dioxide emissions, he says, explaining how the batteries are manufactured. The cobalt is mined in the Democratic Republic of Congo, shipped to China, where the batteries are manufactured using electricity generated by coal-fired power stations, and then shipped to the UK...
He can see a day when people will look at the growing pile of end of life batteries and demonise BEVs in the same way that diesel is demonised today.
Batteries are not a bad solution. I just don't think the UK has any advantage in them. Playing catch-up is never a cool place to come from.
Jo Bamford
Good for the economy
And then there's the economic argument. "Batteries are not a bad solution," he concedes, "I just don't think the UK has any advantages in them. Playing catch-up is never a cool place to come from."
The big battery plants are in China. He points to Elon Musk's decision to choose Germany over the UK for a Tesla battery plant as an indication that we're not a serious player in the battery market. "Whether we like it or not, the reality is we're not in Europe [the EU]."
But if the UK has missed the boat on batteries, we could still become a world-leader in hydrogen, he thinks. The race is on and our competitors are China, South Korea and Germany. Bamford reckons that hydrogen fuel cell manufacturers such as Cummins and Ballard, both Canadian, could be enticed to locate plants here if the UK became a global leader in hydrogen as a transport fuel.
Buses are just the first stop on the way to a hydrogen economy. "If you give us volume on buses that would give volume for hydrogen production," he explains. He reckons that in the UK there could be a "quarter of a million jobs minimum in the hydrogen economy".
Within transport he can see other opportunities for hydrogen fuel. Lorries, trains and even ferries. "How do you stick enough batteries in a ferry?"
Making it all add up
The need for Government financial support becomes evident when Bamford turns to the numbers. A new diesel double decker costs about £240,000. The equivalent BEV costs about £450,000, and a hydrogen bus about the same, perhaps a little more.
The core to his proposal is a Government programme to support the delivery of 3,000 new hydrogen buses to the UK market by 2024, which would account for about ten per cent of the UK bus fleet.
With that sort of volume the cost could come down from £450,000 to, say, £350,000, he thinks. And that's where the circa £300m Government funding support comes in, a subsidy of, say, £100,000 per bus to bring the cost of each hydrogen bus onto a par with the diesel.
With this sort of market, Ryse would build five hydrogen production plants in economically disadvantaged coastal locations to take advantage of renewable electricity from offshore windfarms. Bamford says the most advanced plan is for a plant in Kent. It would produce enough hydrogen for 300 buses in London, with lorries transporting the fuel into the capital.
For Bamford it all makes perfect sense. Now the only thing he needs to do is convince the Government to see things that way too. The UK Government is currently a bit behind the devolved administrations in thinking about hydrogen's potential, he says.
"The regions funnily enough are currently more pro-this."
The Scottish Government gets it. "They're very pro-hydrogen", and he points to Aberdeen's plan to bring about a hydrogen economy. This enthusiasm north of the border has a lot to so with geography, he thinks, pointing out that Scotland has "shitloads of water and shitloads of wind", the two essential ingredients for renewable hydrogen production.