Scotland's lockdown will be lifted in phases
Coronavirus: First Minister says Scotland will need to adapt to a 'new normal' as social distancing measures will only be changed in stages
23 April 2020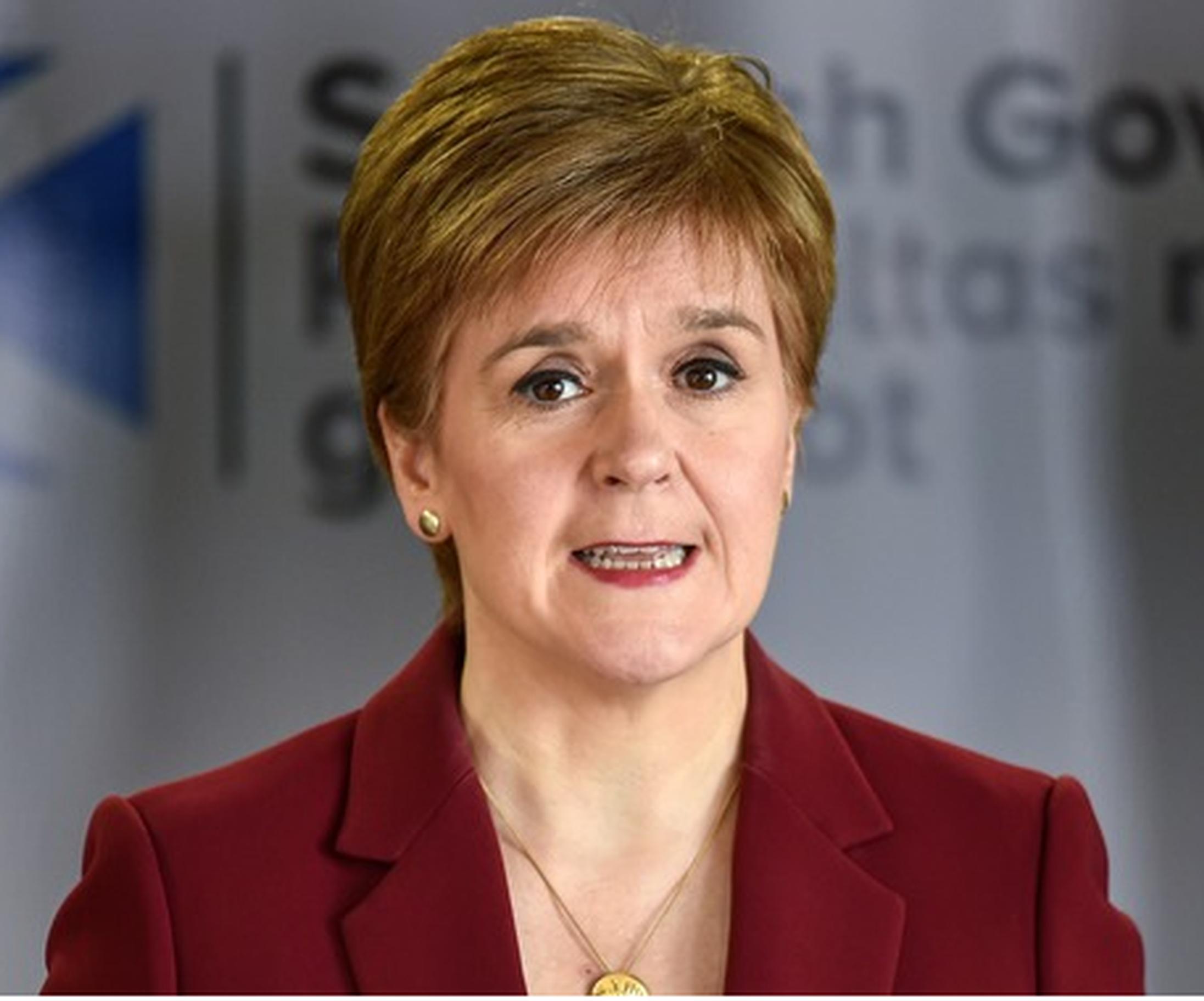 Lifting coronavirus lockdown in Scotland is likely to be phased, with some measures remaining in place into next year, First Minister Nicola Sturgeon has said.
When restrictions were lifted, gatherings in pubs and at public events were likely to be banned or restricted for some time to come, she predicted. And when schools reopen pupils might not be able to attend school at the same time because of social distancing rules.
The First Minister said it was impossible to know with certainty what the long-term impact of decisions would be, meaning a flexible approach was required.
Sturgeon said any talk of lifting the lockdown "like the flick of a switch" was misguided. "A return to normal as we knew it is not on the cards in the near future," she said as the Scottish government published a document outlining the basis of an exit strategy from the UK-wide lockdown that has been in place since 23 March.
"It is only when we are sure the virus is under control that we can even start to ease any of the restrictions because the virus will not have gone away," said Sturgeon. "As we start to lift the restrictions, the real risk is that COVID-19 runs rampant again so a return to normal as we knew it is not on the cards in the near future.
"What we will be seeking to find is a new normal, a way of living alongside this virus, but in a form that keeps it under control. Physical distancing and limiting our contacts with others will be a fact of life for a long time to come, certainly until treatments and ultimately a vaccine offer different solutions. But if we all keep doing the right things, there will be a way through, and we will find it, together.
"I am seeking to start a grown up conversation with the public about the complex decisions that lie ahead of us as we look beyond lockdown. As we have done all along, we will seek to inform the public with the best scientific advice possible, but the science will never be exact and we are in uncharted territory so we also need to make careful judgements and be prepared to adapt and change course as we go.
"We want to ease restrictions, but we cannot rule out having to reapply them should the virus run out of control. Every day we see evidence that this virus causes real harm, but so too do the lockdown measures we are taking to contain it. This is causing harm to the economy and living standards, to children's education and to mental health and wellbeing. That is why we need to try to find a better balance than the one we have now, but as we do so we cannot take our eye off the need to suppress the virus and minimise the damage it does."
The Scottish Government's new document outlines how decisions will be taken to control coronavirus (COVID-19) while restoring a degree of normality to everyday life has today been published by the Scottish Government.
The paper – COVID-19: A framework for decision-making – sets out the position during this ongoing period of lockdown and outlines the factors that must be considered as we move gradually to ease restrictions. It also recognises that new ways of living may have to be in place for some time to come.
The document does not set any dates for when the restrictions could begin to be lifted. The paper said Scotland will not be able to immediately return to how things were and would instead target a managed transition away from current restrictions while still suppressing the virus.
"We will need people in Scotland to continue to live their lives in ways that minimise the spread of the virus," states the document. "So even as we lift some of the more restrictive measures, better hand hygiene and appropriate physical distancing will need to remain in place at home, on the streets and in the workplace."
The lifting of lockdown will be phased, with pubs and mass gatherings not likely to open again until later in the process. "Even as we lift some of the more restrictive measures, we are likely to require that gathering in groups, for example in pubs or at public events, is banned or restricted for some time to come," the paper says. "And good hand hygiene and cough hygiene must become fundamental habits.
"We cannot afford to have exceptions. Each one of us will have to adapt to this as the new normal, at least until we are sure that we can be more protected by a vaccine or treatment. If, after easing any restrictions, the evidence tells us we are unable to contain the transmission of the virus then we will have to re-impose them, possibly returning to lockdown with little notice. While we will do our best to avoid this, it is possible that such a cycle may happen more than once until we reach a point when we have in place an effective vaccine."
Work is to be carried out to study how physical distancing can be continued in schools, transport, businesses and recreation. Consideration will also be given to having different measures in place for different geographical areas, sectors of the economy and groups of the population, although Sturgeon said this could complicate messaging.
The single most important measure that will help an understanding of how fast the virus is spreading and the degree to which it is under control is the "reproduction number" or "R". The reproduction number is a measure of the contagiousness or transmissibility of a virus – the number of cases each infected person passes the virus on to. The document states: "To contain the virus we must keep the R number below 1, and this means minimising the risk of spreading the virus at every turn. When R is over 1, exponential growth returns."
The paper says active surveillance of cases and work to trace and isolate people who have symptoms could be a key part of a post-lockdown approach to containing the virus.
It backs early and rapid testing to confirm cases and tracing of everyone a confirmed case has been in contact with. Increasing testing capacity is regarded as a critical part of this challenge.
At the briefing, Sturgeon said a further 58 deaths of people who had tested positive for the virus had been recorded, bringing the total under that measure to 1,120. However, she said there were encouraging falls in the number of patients in hospital and intensive care.

COVID-19: A framework for decision-making