Seize the moment and shift the dial
We asked one of the discussion contributors to develop his case for reinventing approaches to infrastructure planning
18 April 2020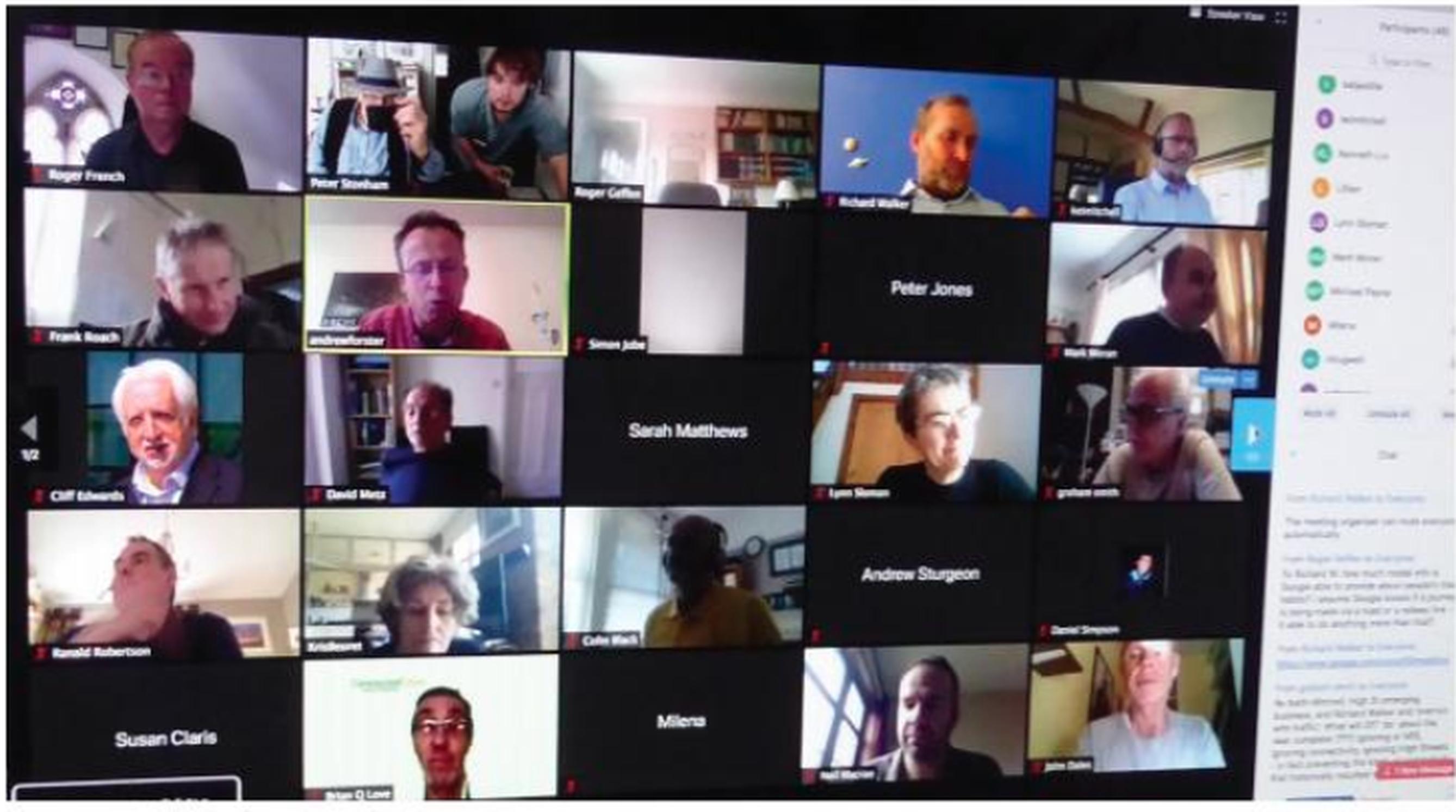 Can Covid-19 be remembered both as a crisis and a turning point? If you were listening to LTT's unconference last week, 'What are we learning for the future of transport from the Covid-19 crisis?', you would be forgiven for thinking that the LTT audience fitted into one of two camps: the over-optimistic idealist who thinks that everyone will see the light and continue their new low carbon lifestyles; and the pessimistic curmudgeon who thinks that the selfish instincts of the human race inevitably means that we will trend back to a carbon intensive way of life. Who'd've thought?!
But is there a middle way – not of compromise – but of an informed, pragmatic, can-do approach to moving the dial in the right low carbon direction? Let's hope so. The crisis, (lest we forget – the climate and biodiversity crisis), is too important to leave it to the sceptical curmudgeon or the spirited idealist – we need the informed realists to come to the fore. People who are keen to learn from experience, and ambitious about what we can achieve together if we put our minds to it.
There are many and varied predictions about what is going to happen once the Covid-19 crisis is 'over' – whenever that may be. What is not disputed is that the economic effects are going to be long and deep. At times of crisis we look to Government to take a lead, but it will be the rebuilding of private sector business that will be critical to the recovery. Already, many businesses are looking for new markets, and making changes to become more competitive – planning how to return to positive growth in the future.
If half of the working population were now to adopt remote working, what impact could this have on current commuting trips? Quite a lot
Just one example. Many a business has just moved its workforce from being largely office-based to working remotely. They are now paying office rents for vacant desks and are thinking about how this new way of working could provide an opportunity to reduce overheads and improve efficiency. In 2018, the Office for National Statistics (ONS) reported that about 5% of the employed population worked mainly from home and that 16% worked from home or remotely. Some people have estimated that 50% of the workforce can now realistically work from home or remotely for part or all of the time. What might this mean for travel if 50% of all working hours were to be from home or remote?
To help understand this, consider the approach of one of the largest global consulting firms, which has had a positive policy towards encouraging working from home for a few years now. Informed intelligence suggests that nearly all of its approximately 12,000 UK employees are part of a remote team and work remotely or from home some of the time. The take-up is greater amongst more senior people – less experienced people more often have constraints on home working space, and feel that they need to interact in the office to build their network. However, a reasonable estimate is that between 60 and 70% of total available working hours are remote, and between 40 and 50% are worked from home.
If half of the working population were now to adopt remote working, what impact could this have on current commuting trips? Quite a lot.
Perhaps the chances of this happening have just increased because – by necessity – the cultural resistance to home/remote working has just taken a big knock. But this won't happen by itself. It will need positive planning and investment in IT systems and home working environments. It will need a sharp focus on team building and communication, and a willingness to move towards managing by output rather than by how many hours you work. More companies are discovering that doing this can be worth the effort – not just through lower overheads, but also by creating a more attractive employee proposition, a more efficient workforce and greater commercial resilience.
This is but one possible change that might be driven by business post-Covid-19. But consider what might happen if there was a widespread reduction in demand for office space, and lower commercial rents. Could this see a return of residential conversion of office space, and even reduced pressure for development in the Green Belt? Could this see demand for local work hubs to support an increase in remote working for those who don't want to work in the home?
Indeed, how might this all affect retail – already in the grip of disruptive change – and what does this mean for the future of our high streets? Recent data suggests that the 'lockdown' has resulted in an increasing reliance on home delivery, and reports suggest that supply chain resilience is now a key issue for retailers. Some local businesses have seen this as an opportunity, working together to provide local services within their communities – some using digital solutions (such as Near.St) to tackle the global distribution giants.
Two contributions from the LTT unconference remain with me. First, Lynn Sloman, director of Transport for Quality of Life, who said that there is a need to change what we see as the purpose of infrastructure investment – away from economic growth and productivity, towards long-term economic resilience. Second, Richard Walker, now seconded from the DfT to the DecarboN8 Network team at the Institute for Transport Studies, University of Leeds), who talked about the need for a climate-smart recovery.
Given the scale of change needed to deliver climate-smart growth, do we really understand how to deliver it? After all, we are the generation that has watched fundamental changes in travel behaviour take place amongst the younger generation over the last 20 years, and yet have done little to change our approach to infrastructure investment.
A few months ago, at an RTPI Transport Planning Network event, Professor Phil Goodwin made the prophetic observation that the urgency of the climate crisis now required us to recognise that continued increases in consumption are unsustainable, and that we can no longer leave radical behaviour change to the next generation – we need to make change happen amongst our own generation.
Well that opportunity is here now. Step forward you informed realists.
Keith Mitchell is regional (UK) director for community development and infrastructure at consultant Stantec.