Net Zero Transport Council to advise DfT on decarbonisation
Net Zero
03 April 2020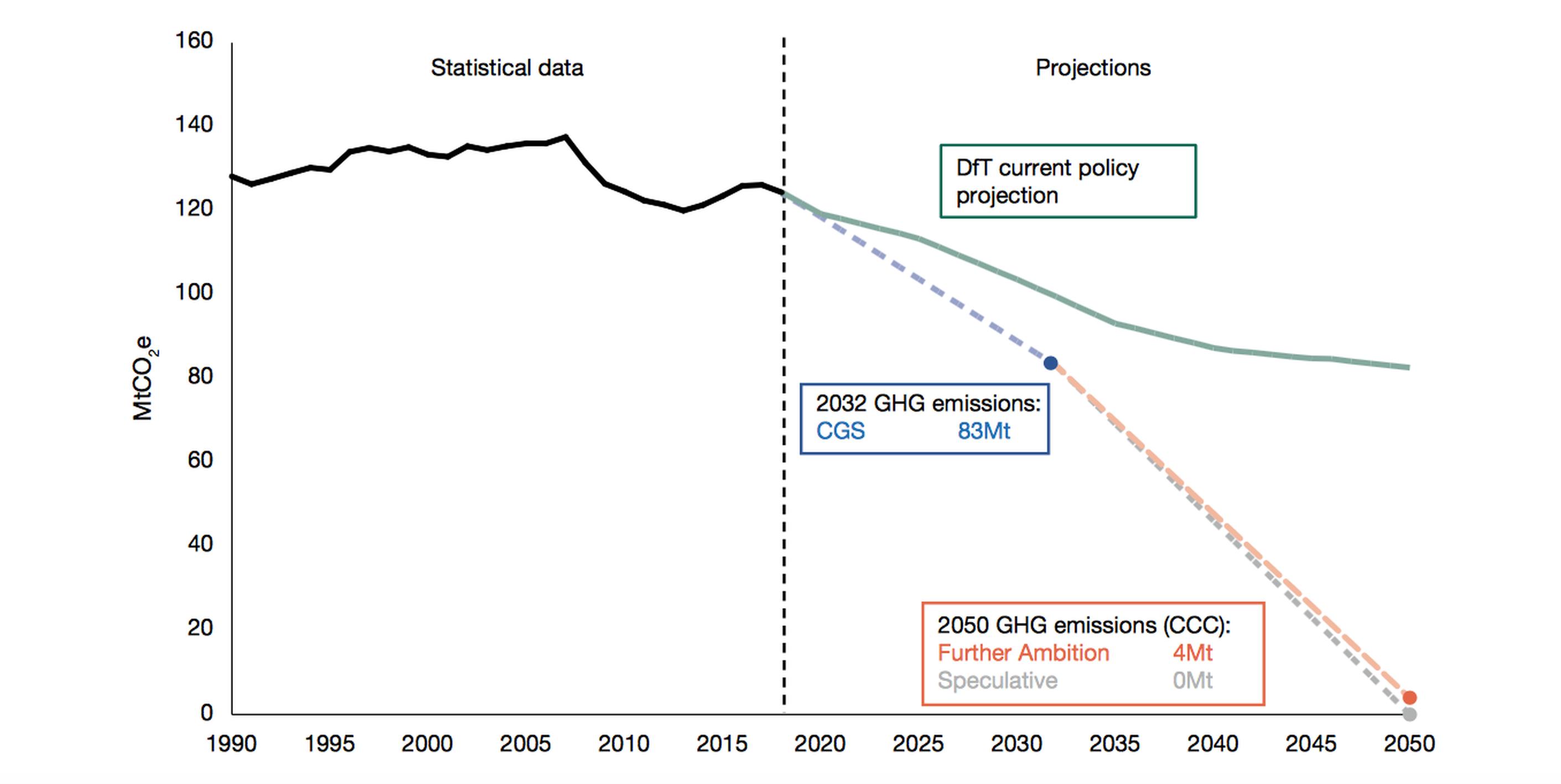 Transport secretary Grant Shapps is to chair a new Net Zero Transport Council, which will advise on how to eliminate carbon dioxide emissions from the transport sector.
The council will include representatives from each mode of transport, people with "behavioural insights", technology experts, academics and environmental pressure groups.
The proposal is explained in a new DfT policy paper on how the transport sector can help achieve the UK's statutory target of net zero greenhouse gas emissions by 2050. The DfT plans to publish the final version of its transport decarbonisation plan in the autumn.
The Department admits it does not currently know how to fully decarbonise transport. A chart shows a yawning gap between what current transport policies are expected to achieve and what is needed to deliver the target.
"It is clear that the UK must go much further in reducing domestic transport emissions than currently projected if we are to meet the emission levels set out in the [2017] Clean Growth Strategy 2032 scenario (there is an estimated gap of 16MtCO2e between this and the DfT's current projection in 2032), and to meet our legal obligation to reach net zero emissions by 2050," it says.
Turning to policy prescriptions, travel behaviour change is a key component in the Government's thinking, alongside technological developments.
"Public transport and active travel will be the natural first choice for our daily activities," says Shapps in his foreword to the report. "We will use our cars less and be able to rely on a convenient, cost-effective and coherent public transport network."
He also says he wants to develop "a universally recognised measure so that in future, people can easily compare how much CO2 different forms of transport emit over a certain distance".
The report gives some encouragement to supporters of rail electrification. The section on rail freight, for instance, says: "The main way to achieve rail freight decarbonisation is to stop using diesel traction, through direct government intervention to roll-out further electrification."
On freight generally, the Department is to publish a cross-modal freight strategy later this year. It will feature the Government's final response to the National Infrastructure Commission's Better delivery: the challenge for freight report.