Brighton reviews options for city's public bike hire scheme
03 April 2020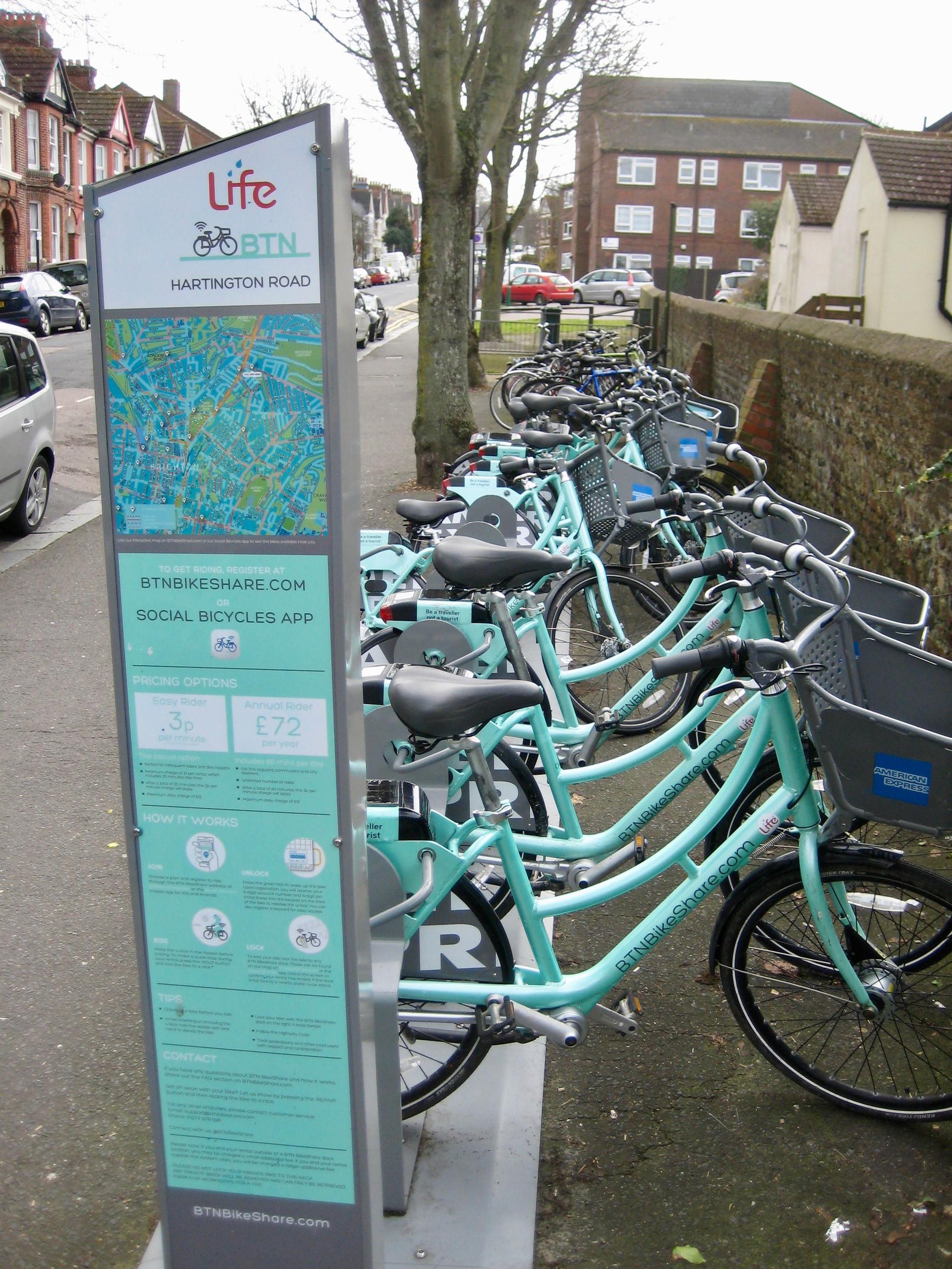 Brighton & Hove City Council looks set to award a one-year contract extension for its public bike hire scheme as it reviews longer term options for the operation.
Brighton & Hove Bikeshare was launched in September 2017 with upfront funding of £1.16m from the Coast to Capital Local Enterprise Partnership and £290,000 from the council. The funding paid for a fleet of 450 bikes and 50 docking stations. A further 150 bikes have been purchased since then and the number of docking stations has increased to 70, with the scheme now extending from Portslade railway station in the west and Rottingdean in the east. The council owns all the infrastructure.
Hourbike has a three-year concession contract that expires on 31 August. The contract includes the option of two extentions of up to two years each.
Bike hire demand has been far below the original forecast. The business case prepared in 2014 predicted 5.6 trips per bike per day but actual demand has averaged just over two trips a day.
Usage is highly seasonal, peaking in the summer months when usage can reach four trips a day. As of 31 January this year the scheme had registered 873,742 trips in all.
Councillors were being recommended to approve a 12-month extension to Hourbike's contract last month but the meeting was cancelled because of Covid-19. The council was also being asked to provide revenue support after Life Natural Spring Water ended its sponsorship contract last week.
Nick Hibberd, the council's executive director for economy, environment and culture, said "positive discussions" were ongoing with potential new sponsors but these had "not been conclusive".
"The past few years have seen a decline in this kind of placement sponsorship in favour of investment in online marketing spend," said Hibberd.
Wider changes in the micromobility market could affect the future of the bike hire scheme.
"Such changes include the possibility that the DfT will derestrict the use of e-scooters on the public highway," said Hibberd. Dockless e-bike hire was a threat too.
"Both factors could attract alternative providers of dockless systems outside the council's control, damaging the viability of the council's own Bikeshare scheme in its present form."
He pointed out that bike hire schemes in Lincoln, Derby, Northampton and Reading have all closed down in the last year.
The council is reviewing options for after Hourbike's contract ends. One possibility is to take operations in-house.
The review will also explore introducing e-bikes, and expanding scheme coverage to neighbouring councils. The district councils of Lewes and Adur & Worthing have both expressed interest in bike hire.
Brighton & Hove has purchased 200 electric bikes from Derby City Council's now defunct bike hire scheme. Derby's scheme was launched in 2018 but Hourbike suspended the operation last year because of high levels of vandalism. Only 80 of the bikes are functional. Brighton plans to use some for spares for its existing bikes, as well as for potential trials of e-bikes.