ParkAV project explores how connected and autonomous vehicles interact with kerbside, car parks and mobility service providers
Innovate UK funds automated valet parking (AVP) project involving Jaguar Land Rover, AppyWay, Coventry City Council and Milton Keynes Council
31 March 2020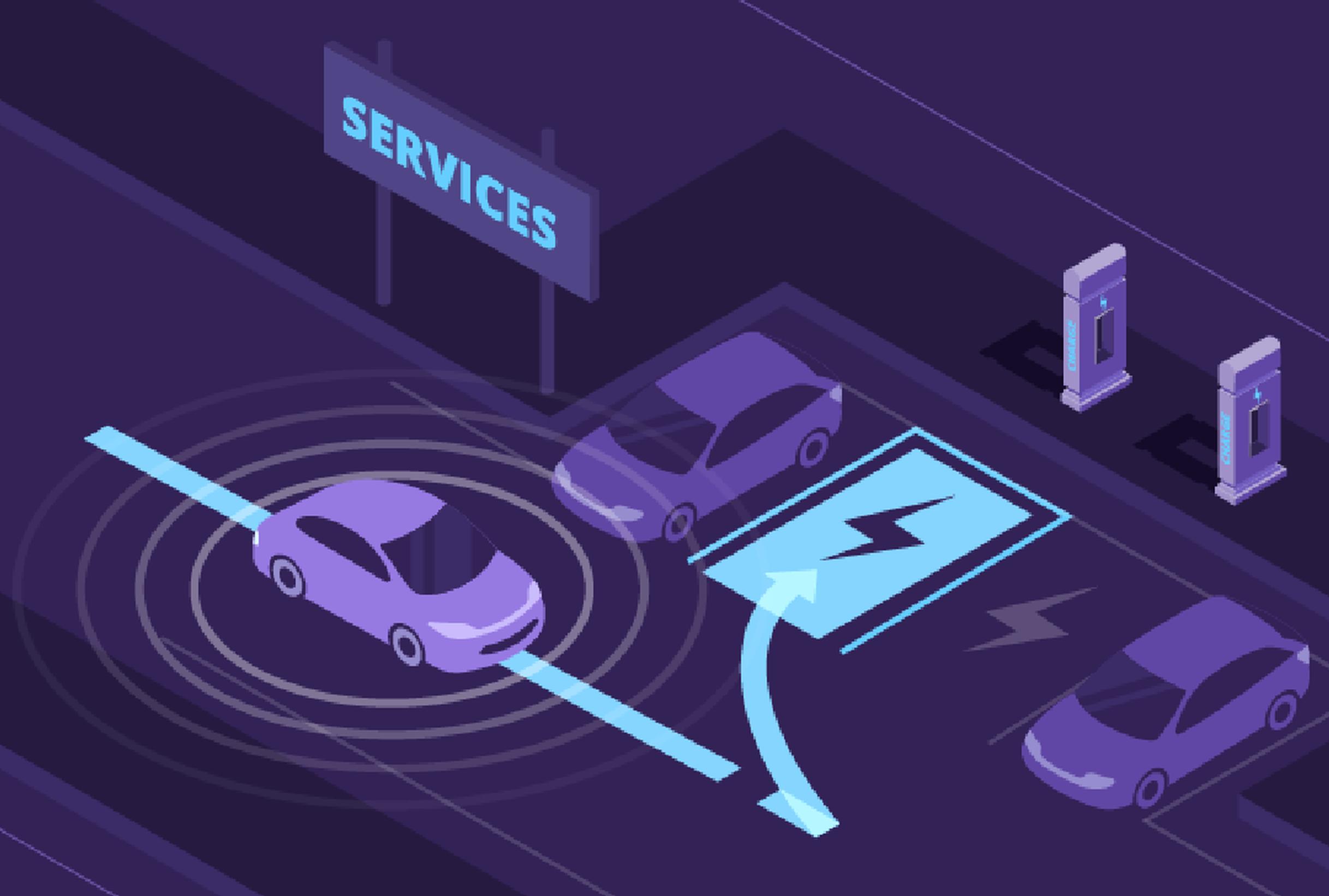 A consortium of public and private sector organisations has announced an Innovate UK funded project focussed on technical and commercial research to help realise Level 4/5 connected and autonomous vehicle (CAV) adoption in cities.
The ParkAV project aims to solve issues of: where these vehicles will go to drop off passengers; how they park between trips to recharge; access storage; and be serviced. It will also explore how to blend the relationship between on-street and off-street parking to support Mobility as a Service (MaaS) operators.
The consortium is made up of Jaguar Land Rover, AppyWay, Coventry City Council, Milton Keynes Council and will be managed by WhiteWillow Consulting. They are focussing on what is seen as the core issue for the successful introduction of CAVs.
Sunil Budheo, innovation manager at Coventry City Council said: "When thinking about what our constituents might expect in the future with the rise of CAVs, it's important to focus on not only optimizing the user experience but also making sure the needs of the city are considered. Drop-offs and pick-ups for CAV journeys are likely to be on-street and close to points of interest, so both on-street and nearby off-street parking locations need to be part of our thinking. We must mitigate the circulation of empty vehicles on our streets and we're proud to be continuing our innovative work in this space as part of the ParkAV project."
The project will seek to answer questions such as how cities, urban areas, traffic and highways planners will ensure empty CAVs do not contribute to traffic and congestion.
The notion of AVP is actively being explored at a technical level by vehicle manufacturers globally. However, the ParkAV partners suggest that whilst such engineering developments are to be welcomed, developing a scalable and sustainable framework to see AVP become commonplace, and monetised, requires a deeper public and private sector collaboration.
Brian Matthews. head of transport innovation at Milton Keynes Council said: "We have recently seen practical demonstrations of CAVs operating in both Milton Keynes and Coventry, so we are very confident that self-driving vehicles parking themselves is not too far away. ParkAV gives us the opportunity to understand how this technology can be best applied in city environments, maximizing the benefits for travellers and cities."
The ParkAV consortium has already outlined the baseline requirements and considerations across four key areas:
User experience: what do consumers/passengers want and expect?
Commercial model: how are all parties active within an AVP session compensated?
How will the market opportunity be unlocked to enable scale?
Integration: how do the physical and digital realms integrate across on and off-street infrastructure?
How do cleaning and valet services access vehicles?
Local government integration: off-street parking works best when it compliments on-street provision and supports local transport and traffic policies. Solutions that support both are important requirements for the mobility-as-a-service marketplace.
Key to the research is to understand the detailed flow of money and data that will enable multiple on and off-street operators and service providers to work together, presenting the operator and end consumer with a single interface with which to do business. This will maintain safe and reliable mobility for consumers. A comprehensive data and money exchange model has been developed; ensuring systems scale across multiple sites and are commercially and socially viable.
Ben Boutcher-West, head of mobility for AppyWay, said: "A key deliverable within the project has been a detailed framework for both the flow of data and the flow of money to ensure AVP is viable solution. Beyond just the vehicle technology, AVP looks to deliver the function within a mobility subscription, one that manages topics such as VAT, all suppliers and even EV payment, in one technical and commercial interface. As a consortium, we have maintained a customer focus, ensuring they would be set down compliantly at their chosen destination. That means consumers no longer would have to enter the off-street facility at all and enjoy a much more convenient and hassle-free service, dropped off at their point of interest."
The work from the ParkAV project enables the sector to deliver CAV's in a more integrated way. A key point is that in order to scale the rollout of shared, connected and one-day autonomous vehicles, through a concept the consortium call "MaaSpark" (MaaSpark is the concept of parking for MaaS providing dynamic kerbside access and integrated payments), further steps are required to make parking better for everyone.
Boutcher-West said: "We don't have to wait to take these steps; they can be implemented ahead of the CAV technology itself. The steps laid out by the consortium form a "call to action" for government and an opportunity for all sectors to collaborate further."
Based on its findings, the ParkAV project suggests the following to central government:
Change the Road Traffic Act to allow short term parking ("kerb-kissing") in bays dedicated for other users and allow dynamic payment / reservation of parking bays (this also works for human driven vehicles)
Allow digital and dynamic Traffic Regulation Orders (TROs) captured from roadside data to enable digital coverage for the whole UK. Within this, renaming from Traffic Regulation Order (TRO) to "Mobility Enabling Order" will emphasise the change in thinking
Mandate standards that support interoperability from parking payment systems (as is starting to happen with Electric Vehicles for both charge point access and payment accounts)
Don't just look at CAV vehicle capability, but have a customer and business centric view of how they influence land use and development planning to encourage adaptability of land use and growth with a technology agnostic approach.
For local government, the project partners will:
Develop new approaches to more open parking contracts, based on outcome based Key Performance Indicators (KPIs) with more risk taken by the contractor. This would allow parking to move from a negatively viewed labour intensive enforcement model to an outcome driven enabling model to support social good, whilst preserving current income levels from "parking"
See MaaSpark as an important enabler of MaaS, rather than a competitor/ blocker to it
Develop ways to charge wholesale prices for parking by changing contract approaches
Consider and plan now for future AV parking within new developments, allowing for future change of use.
AppyWay, Jaguar Land Rover and the wider UK industry then have opportunities to exploit these actions, enable changes, and help to provide better parking for all, not just autonomous vehicles.
Colin Teed, lead engineer, Advanced Electrical Research at Jaguar Land Rover said: "The ParkAV project demonstrates the key role that AVP could play in the future of mobility. The potential for AVP to reduce the time and stress when parking a vehicle is an exciting step forward in helping Jaguar Land Rover to reduce congestion in the future. By developing premium features, which enhance our customers driving experiences we can achieve our Destination Zero mission."
The ParkAV project is part-funded by the Centre for Connected and Autonomous Vehicles (CCAV), delivered in partnership with Innovate UK. It is part of the government's £100m Intelligent Mobility Fund, supporting the Future of Mobility Grand Challenge.
As a key part of the UK government's modern Industrial Strategy, the Future of Mobility Grand Challenge was announced in 2017 to encourage and support innovation in UK engineering and technology.