MHCLG commits to 'deliver on infrastructure first' in new housing plans
The planning process is now complex, out-of-date and fails to deliver enough homes where they are needed. We will act to change this...
17 March 2020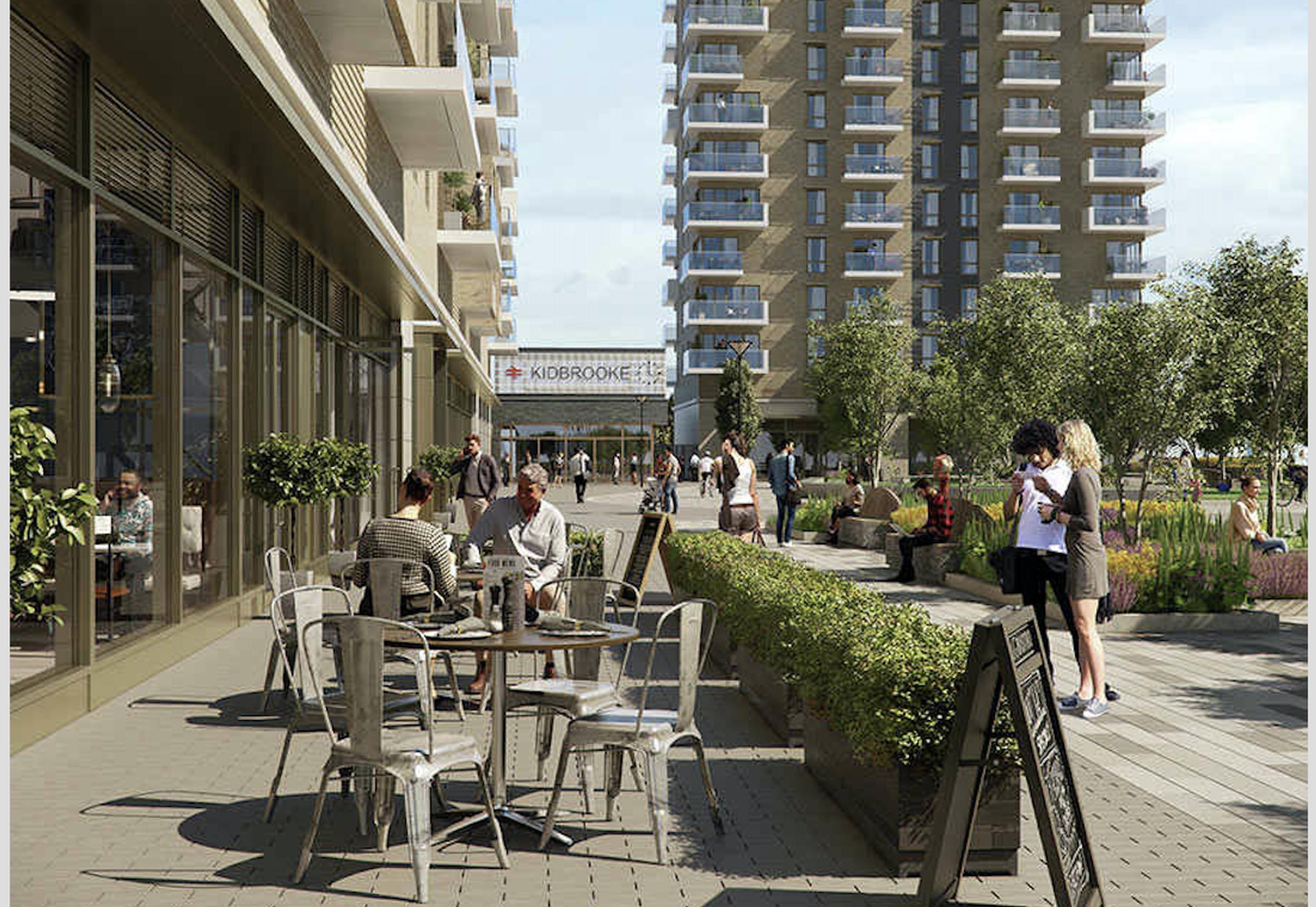 In the Budget, given on 11 March 2020, the Chancellor outlined new funding and government plans for house-building, including over £1 billion of allocations from the Housing Infrastructure Fund to build nearly 70,000 new homes in high demand areas across the country.
In the spring, says Ministry of Housing, Communities & Local Government, Government will publish an ambitious Planning White Paper which will 'offer creative solutions to establish a planning system that works for the next century'.
In a new Policy Paper, Planning for the future, MHCLG says: 'We will take a fresh and sensible look at planning rules to support local areas to plan, especially in the urban areas where they are most needed. We will also modernise the system, accelerate planning decisions and make it easier for communities to engage and play a role in decisions which affect them.
'Technology, the way we work and live and our understanding of the value of the environment have been transformed since the Town and Country Planning Act of 1947. The planning process has failed to keep pace. It is now complex, out-of-date and fails to deliver enough homes where they are needed. We will act to change this.'
The planning process has failed to keep pace. It is now complex, out-of-date and fails to deliver enough homes where they are needed. We will act to change this
Among the promises made there is a commitment to deliver on infrastructure first. 'We will provide local authorities with greater funding for infrastructure, ensuring that those who strive to build enough homes for their communities and make the most of brownfield land and urban areas are able to access sufficient resources.' This includes:
Investing another £1.1 billion in local infrastructure to unlock almost 70,000 new homes – our infrastructure-first approach to building new homes means putting in the transport, utilities, digital connectivity and community services like schools and hospitals early, so that new developments do not put strain on local services. The Budget set out that over £1.1 billion will be provided to fund key infrastructure schemes from Surrey to Sunderland, including new roads, transport links, flood defences, leisure and healthcare facilities, digital and power networks and schools.

Setting a deadline for all local authorities to have an up-to-date local plan – the government will require all local planning authorities to have up-to-date local plans by December 2023. The government will prepare to intervene where local authorities fail to meet the deadline in accordance with the existing statutory powers, considering appropriate action on a case by case basis.

Revise the National Planning Policy Framework (NPPF) to embed the principles of good design and placemaking – this will make clear that high-quality buildings and places must be considered throughout the planning process. The framework will expand on the fundamental principles of good design to define what is expected of local authorities and developers to support the creation of beautiful places

Backing the Oxford-Cambridge Arc, including a new spatial framework and up to 4 new development corporations – the Arc has the potential to be a worldleading green growth corridor, with high-productivity jobs and environmentallyfriendly developments. The Spatial Framework will give certainty to businesses and developers about where new housing and employment will be delivered until 2050 and support planning for the right infrastructure to meet social, environmental and economic needs. The government is also going to examine and develop the case for up to four new Development Corporations in the Ox-Cam Arc, subject to necessary public consultation, in or around Bedford, St Neots/Sandy, Cambourne and Cambridge, which includes plans to explore the case for a New Town at Cambridge, to accelerate new housing and infrastructure development.

Introducing new rules to encourage building upwards, increasing density in line with local character and make the most of local infrastructure – we will introduce new permitted development rights for building upwards on existing buildings by summer 2020, including to extend residential blocks by up to two storeys and to deliver new and bigger homes. We will also consult on the detail of a new permitted development right to allow vacant commercial buildings, industrial buildings and residential blocks to be demolished and replaced with well-designed new residential units which meet natural light standards.

Promoting more, well-planned development where homes are needed. The Government will back brownfield, encouraging greater building in urban areas. We will introduce new tools to support communities to densify and make best use of their underutilised brownfield land. These will include: • Investing £400m to use brownfield land productively – the Government will work with ambitious mayors and local leaders to regenerate local brownfield land and deliver the homes their communities need on land which is already developed.

Launching a national brownfield map and a call for proposals for building above stations – the government will launch a national brownfield sites map in April 2020 and will conduct a call for proposals to seek evidence on the barriers to, and opportunities in, building above stations in urban areas. It is vital that we make the most of existing transport hubs, encouraging modern, green communities where people live close to public transport.

Reviewing the formula for calculating Local Housing Need – we will introduce a new approach which encourages greater building within and near to urban areas and makes sure the country is planning for the delivery of 300,000 new homes a year.