York seeks funding for driverless shuttle
Automated last mile vehicle would benefit disabled people
12 March 2020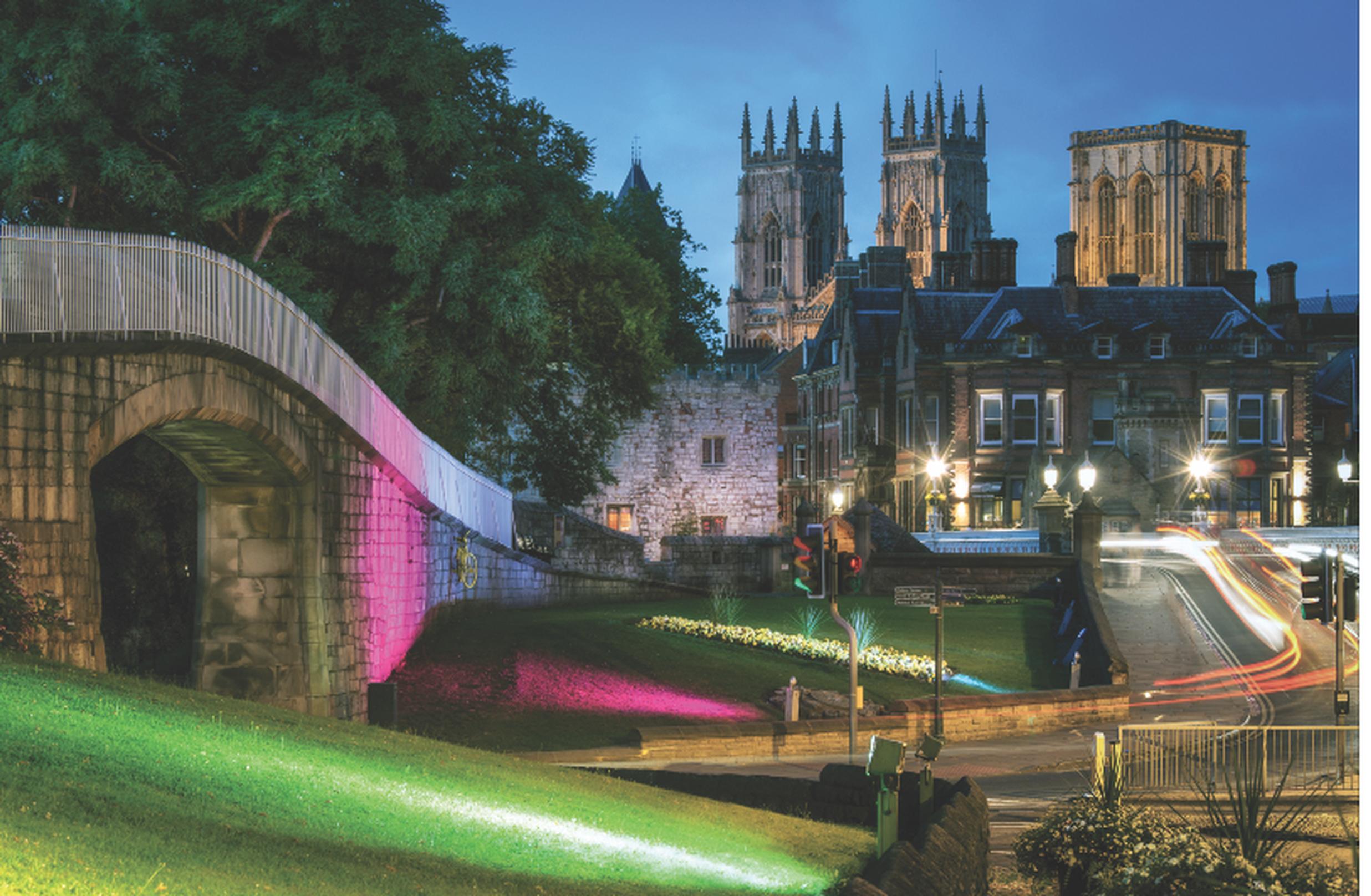 City of York Council has drawn up plans for a 'last mile' driverless electric shuttle service for disabled people in the city centre. The service would act as a park & ride, connecting car parks with key city centre amenities and tourist destinations.
The shuttles would operate on pedestrianised streets and be linked to the city's smart infrastructure, with their routing flexible to meet customers' trip requests.
The council is seeking £4m in funding from Leeds City Region's Future Mobility Zone scheme, which has been submitted for government approval.
"We will develop the service offer, customer environment and interfaces with user groups to ensure that it specifically meets their needs and expectations and provides as frictionless as possible a journey to the heart of one the UK's premier tourist cities," said the council. "It should be noted that whilst operation will be automated it is envisaged that customer care assistants will accompany users."
Around 20,000 people would be eligible to use the service, based upon existing Blue Badge registrations in the Greater York area, the council estimates. "It should be noted that York's 'draw' far exceeds this area with the potential to be used by customers from an extremely large area."
James Gilchrist, the council's assistant director for transport, highways and environment, said: "City of York Council is bidding for Department for Transport funding, which seeks to promote innovations in transport that harness new technologies and support mobility for all.
"Our bid could create the opportunity for York to pioneer an innovative solution to support people with mobility issues in and around our historic and vibrant city. This involves trialling a new transport service for mobility impaired users, registered under the 'Blue Badge' scheme. This proposal is only possible due to our city's advanced digital infrastructure and our Smart Transport Programme.
"The proposal follows positive conversations at City Centre Access workshops, where the idea of an 'on demand' shuttle service from outside of the city centre was widely well received. Around 20,000 local residents could benefit from the service, in addition to the disabled visitors. If successful, the council will work with Blue Badge holders to ensure we develop a service which meets the needs of those with both 'visible' and 'hidden' disabilities."