Scoring public transport options available to rural communities
21 February 2020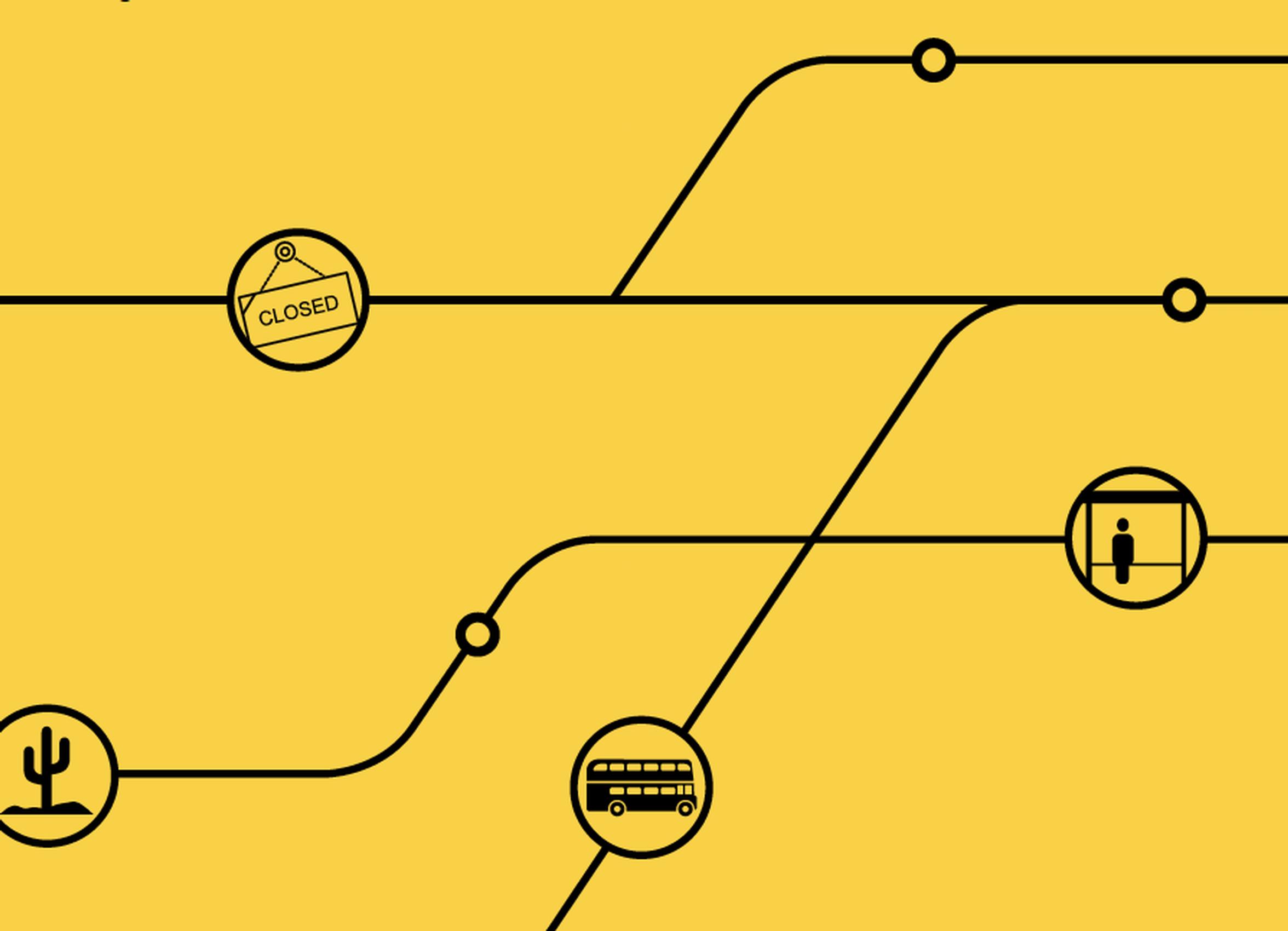 Nearly a quarter of the country's population lives in small towns. Research conducted by Campaign for Better Transport for CPRE, the countryside charity, has found that too many of these towns are 'transport deserts', where residents have no option for convenient and affordable public transport and risk being cut off from basic services if they don't have access to a car.
The report is the first attempt to develop a scoring system to rank the public transport options available to rural communities. Public transport services were scored in over 160 locations in the South West and North East against their accessibility and frequency. It also features lots of up to date case studies and can be downloaded online.
Nearly a quarter of the country's population lives in small towns. Using the definitions developed by the Centre for Towns,1 small towns and communities with populations of 5,000 to 30,000 are home to a total of 15 million people across Britain.
The negative consequences of transport deserts are clear. They exclude those who do not have access to a car, most often the young, older people, those with disabilities and low-income groups. As young people move away from small towns, the resulting demographic shows fast ageing populations which, without interventions to maintain liveable communities can lose economic vibrancy and undermine well-being.
Many small towns are being affected by the long-term decline in bus services and the country's irregularly distributed rail network, although a small budget has been allocated to restoring rail lines. Funding for buses has been subject to significant reductions in recent years. Socially important services subsidised by local authorities have been the most severely impacted by these reductions. Ten years ago such buses, which often connect to poorer or isolated areas and communities, represented a third of all bus services. Now, some county councils have removed all funding from supported buses. Campaign for Better Transport research shows these services saw their local authority funding cut by 43 per cent between 2009/10-2018/19 across England, with over 3,000 routes reduced or completely withdrawn since 2009.5