Two new behaviour change guides for local government and partners
20 February 2020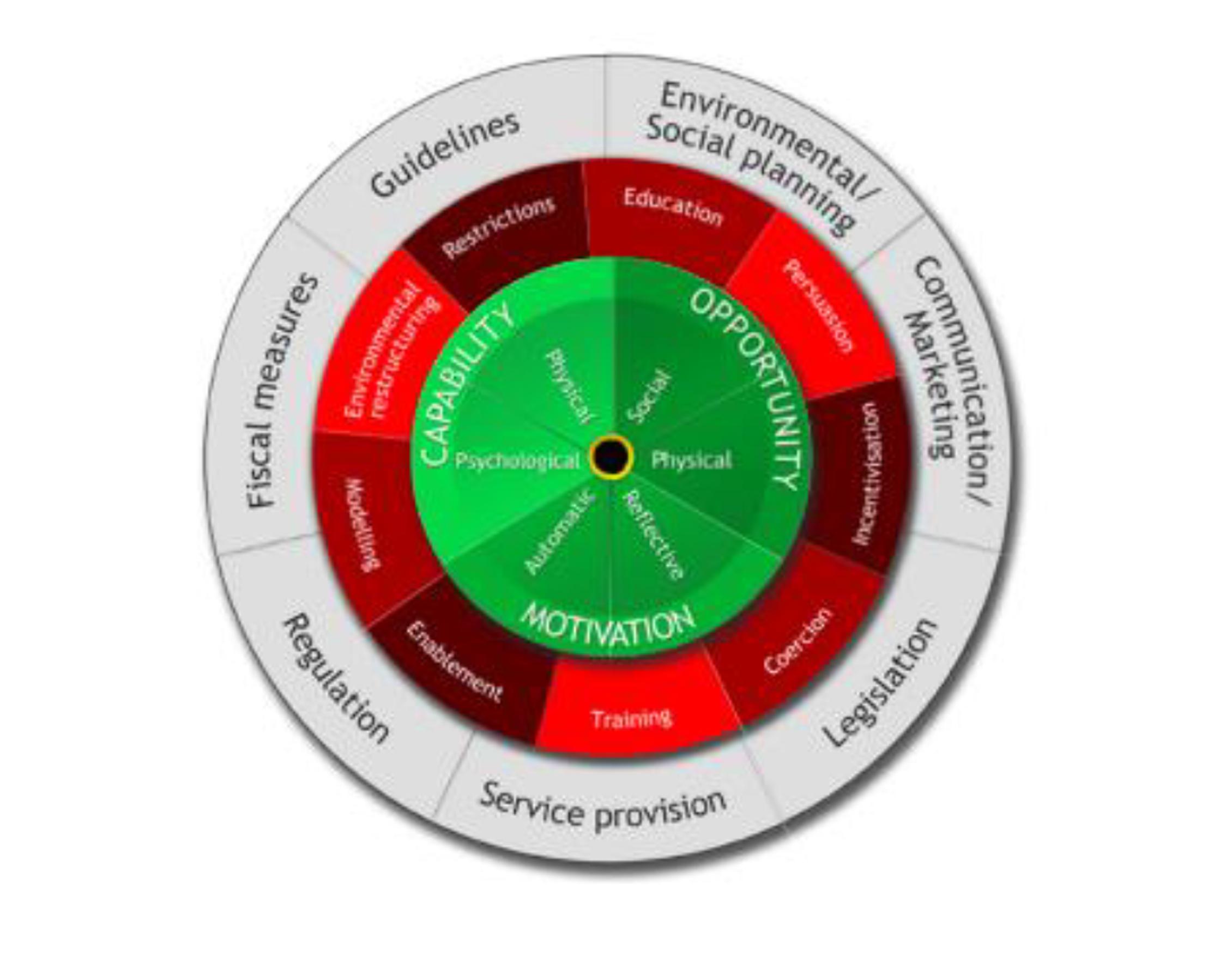 A new guide, commissioned from the Centre for Behaviour Change at University College London by Public Health England, is aimed at helping local government and partners such as the NHS, emergency services and third-sector to support people to have healthier behaviours.
Achieving behaviour change: A guide for local government and partners is available online
Local government and partners such as the NHS, emergency services, and third sector often need to achieve changes in the behaviour of those living or working in a local place in order to meet their goals: for example, improving health, reducing air pollution, household waste and energy usage, and regenerating high streets.
Based on the Behaviour Change Wheel framework this can be used to help:
develop behaviour change interventions from scratch

build on or modify existing interventions

choose from existing or planned interventions
The guide provides a framework for understanding behaviour in its context and developing interventions and policies to change behaviour.
The Centre for Behaviour Change, based at University College London, brings together cutting-edge, cross-disciplinary academic expertise in behaviour change and translates it through research, consultancy, training and events to address key challenges facing society, including threats to human health and well-being, environmental sustainability and social cohesion.
Behavior Change Tactics for Urban Challenges, a new report from US-based Meeting of the Minds, features case studies of behaviour change initiatives from disciplines and focus areas around the world. Informed by interviews with thought leaders from Meeting of the Minds' international network of urban sustainability, mobility, energy, and health professionals, each case study offers a brief summary of a given initiative, its intended goals and outcomes, and a brief analysis of the principles, values, and theories that informed the design of a behavior change strategy for a particular target audience.