DfT invites councils to bid for new funds to rejuvenate buses
07 February 2020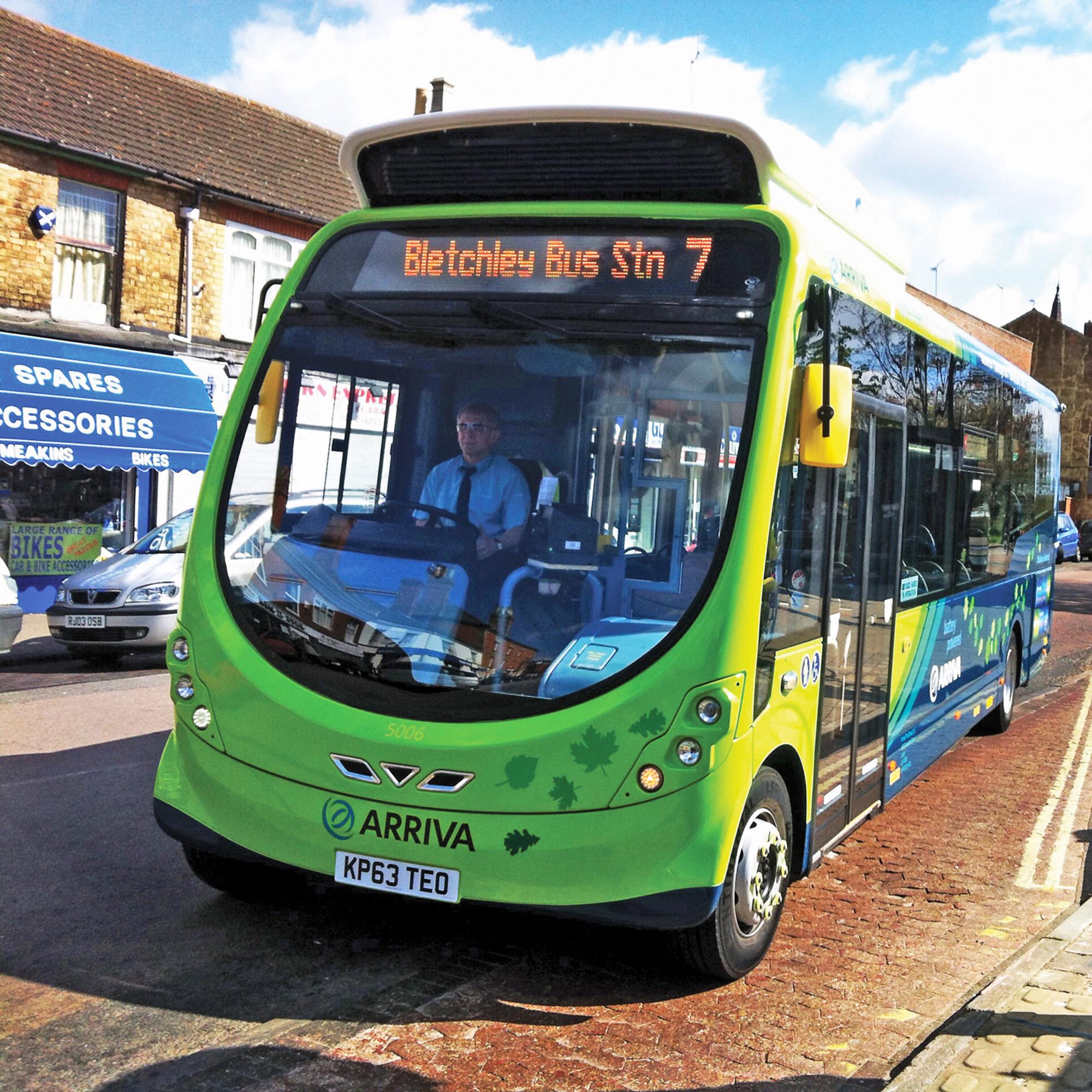 The DfT has invited English local transport authorities outside London to prepare bids for three new bus funds.
The funding for Superbus networks, an all-electric bus town, and demand responsive transport were first announced last September, alongside the promise of a new national bus strategy. The overall programme is seen as a reflection of Prime Minister Boris Johnson's fondness for this mode of transport, something that became evident when he was London's mayor.
Expressions of interest for all three new funds have been invited by the end of April.
Superbus
Up to £70m is available for the Superbus pilot, with the DfT expecting to share the funding between three local authorities.
Bidders must submit packages of schemes to increase bus patronage in a defined area. Packages can comprise three components: bus priority measures, fares caps, and increased service frequencies.
Bus priority measures should form the main financial element of bids.
Fare caps should apply to "all daily fares in the geographical area of the scheme". "The aim of the fare cap is not to 'subsidise fares'," says the DfT. "It is used, in combination with the other elements of the pilot, to deliver a long-term patronage increase that extends beyond the funding period. This could be achieved by, for example, increasing patronage to the extent that the reduced pilot fares become commercially viable."
Bids must cover towns or cities with a population greater than 75,000. Only the top 75 per cent of most deprived local transport authorities are eligible to bid.
Areas planning to introduce bus franchising, such as Greater Manchester, appear ineligible because the DfT says: "It will be a condition of funding that the relevant outcomes of pilot development are included in a statutory Enhanced Partnership under the Bus Services Act 2017, with a duration of at least five years."
The Department is looking for bids from places where:
• bus fares are high or the percentage change in average single, return, and adult day-ticket prices over the last five years is high compared to other bids received
• bus patronage shows a persistent downward trend over at least the last three years
• general traffic speeds show a persistent downward trend at least over the last three years. This will maximise the benefit of new bus priorities
The DfT plans to announce which three bids will be invited to develop business cases at the end of May. Each selected area will receive at least £10m, with most funding allocated in 2020/21 financial year, though councils will be able to use the funding over a maximum of four years.
All-electric bus town
This £50m fund will develop an all-electric bus town or city, with the entire fleet changed over to vehicles that are fully electric, or capable of operating in electric, zero-emission mode.
The DfT will contribute up to 75 per cent of the cost difference between a zero-emission bus and a standard conventional diesel bus equivalent, and up to 75 per cent of the capital expenditure for EV infrastructure.
Bids must be led by the local authority but in partnership with all local bus operators. "All bus companies operating routes in the designated area must sign up to the proposal and to the levels of investment that they are likely to need to contribute, with signatures from the national CEO and local area MD indicating a five-year minimum commitment that they will run an electric bus fleet."
The DfT says the funding could be allocated to a single place, though it could stretch to more.
The place must have a recognised air quality problem identified in the national assessment. It should also have a self-contained bus network, with few longer distance services.
The only buses eligible for funding under the scheme are:
electric zero emission single and double decker buses used on local bus services
zero emission capable buses with Ultra Low Emission Bus certification. These can be funded on routes where electric buses may not be feasible (such as longer routes which may pose range issues), as long as these buses operate emission-free in the designated area.
Northern Ireland bus manufacturer Wrightbus this week said the fund was too restrictive and should also support hydrogen electric buses. Executive chairman Jo Bamford said: "Wrightbus is committed to delivering world class battery electric and hydrogen electric vehicles both for the UK and export markets. Whilst there is a role for sustainable fuels of all types, hydrogen buses offer particular advantages, especially on longer-distance routes and they require much less new and complex infrastructure or behavioural change from bus operators."
Bamford continued: "We urge the Government to consider the advantages of basing their planned all-electric bus town on hydrogen-electric technologies, an industrial sector on which Britain can lead the world."
Addressing this point, the DfT said the fund's criteria did not mean that "the only future for buses is electric". "Other technologies, such as hydrogen coming from renewable sources, can also bring benefits as part of a zero emission bus revolution and we will want to consider all options in the future.
"But for this pilot we want to understand better the particular issues associated with a comprehensive rollout of electric buses in a place. These include the implications for bus operators such as the potential operating and maintenance cost benefits from moving from diesel to electric, the infrastructure requirements for depots including the need for upgrades to the grid to cope with additional charging requirements."
Rural Mobility Fund
This £20m fund will support demand response services in rural and suburban areas.
The DfT expects much of the fund to be awarded in chunks of between £0.5m to £1.5m. Successful bidders will be able to spend the funding over four years.
Local authorities that receive funding from the Transforming Cities Fund (TCF) will be ineligible because they have had the opportunity to receive similar funding through the Future Mobility Zones programme.
£30m for tendered routes
The DfT has announced funding allocations to local transport authorities across England from its new one-off £30m fund for supported bus services.
The funding will be paid in 2020/21, with allocations to individual authorities based on data about past local authority supported bus mileage. Twenty per cent of the funding was set aside to provide a top-up for rural authorities.
Five authorities will receive more than £1m: Greater Manchester Combined Authority (£1.59m); the North East Joint Transport Committee (£1.45m); the Liverpool City Region Combined Authority (£1.11m); West Yorkshire Combined Authority (£1.09m); and Kent County Council (£1.01m).
The Department wants the funding spent in 2020/21 "where possible" but adds that it can be spent over a longer time period "to ensure a service level is maintained where it is not possible to kickstart an ongoing commercial operation".
Local authorities must provide the Department with statements of intent about how the funding will be spent.