TfW will be active travel centre of expertise, says minister
Active Travel
24 January 2020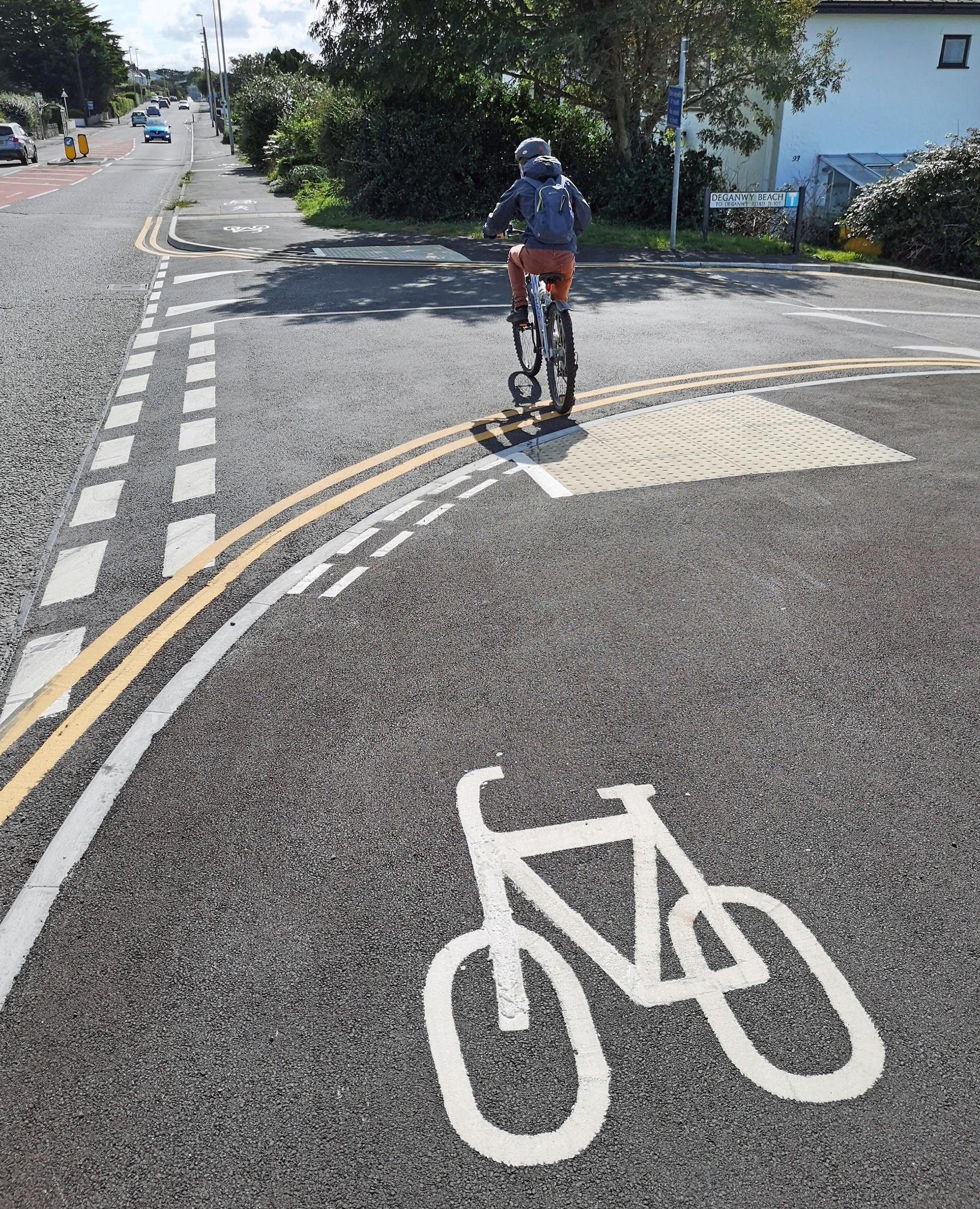 Transport for Wales is to play a central role in active travel improvements, in order to avoid the inefficiencies of each of the 22 local authorities having to have its own expertise, deputy transport minister Lee Waters has revealed.
Waters also told a National Assembly for Wales committee that this year's £40m allocation for active travel infrastructure had been constrained by local authorities' capacity to spend the money effectively.
Speaking seven years after the Active Travel (Wales) Act was passed, Waters said there was currently no central set of experts who could advise and deliver schemes.
"We could disperse that resource amongst local authorities so everybody has a little bit, or we could say: 'We want Transport for Wales to be set up as a professional delivery body, that centre of expertise.'"
Matthew Gilbert joined TfW last November as its active travel lead from Bridgend County Borough Council where he was transportation policy and strategy officer.
Waters, a former national director of Sustrans Cymru who lobbied for the Active Travel Act, added: "We're working with them [TfW] on the arrangement, jointly with Sustrans, to become that central expert pot. So, as that increases, we'll need to resource that, but that's a more efficient way than doing it 22 times across Wales."
This year the Welsh Government is spending £40m on active travel, with £37m budgeted for 2020/21. Waters said an additional £14.5m was allocated this financial year to reflect the Government's decarbonisation priorities.
"One of the challenges we do have is that capital funding is relatively easily available but revenue funding is extremely difficult to find. So, in terms of building new routes and building infrastructure, we're probably spending as much money as the system can absorb at the moment.
"We did look to see if we could spend more, but the message from local authorities was that they couldn't guarantee they could spend that effectively, and there's still a question mark on whether they can spend the additional £14.5m we've asked them to spend by the end of March, which is a big challenge we've put on them. So, we're mindful about how much we can get out of the door, but revenue is a much more difficult problem for us."
Finding the money for behaviour change programmes was difficult, he said. The revenue element in the £40m budget was for funding cycle, pedestrian and road safety training, but Waters commented: "We don't have enough revenue funding available to do what we'd like to do."
He said it was right for active travel infrastructure to be funded from the transport budget, but suggested that other departmental budgets such as health should fund softer additional activities.
Waters said TfW was developing its analytical capability to help produce sound data on behaviour change, to allow the Government to "make those judgments about what meaningful, measurable targets we can put in".
He said there was also an issue about whether money was being spent in accordance with current design standards for active travel infrastructure.
"We're just about to go out to consultation on the new set of design guidance and delivery guidance," he said.