Bus operators urge Burnham to dump his franchising plan
Buses
10 January 2020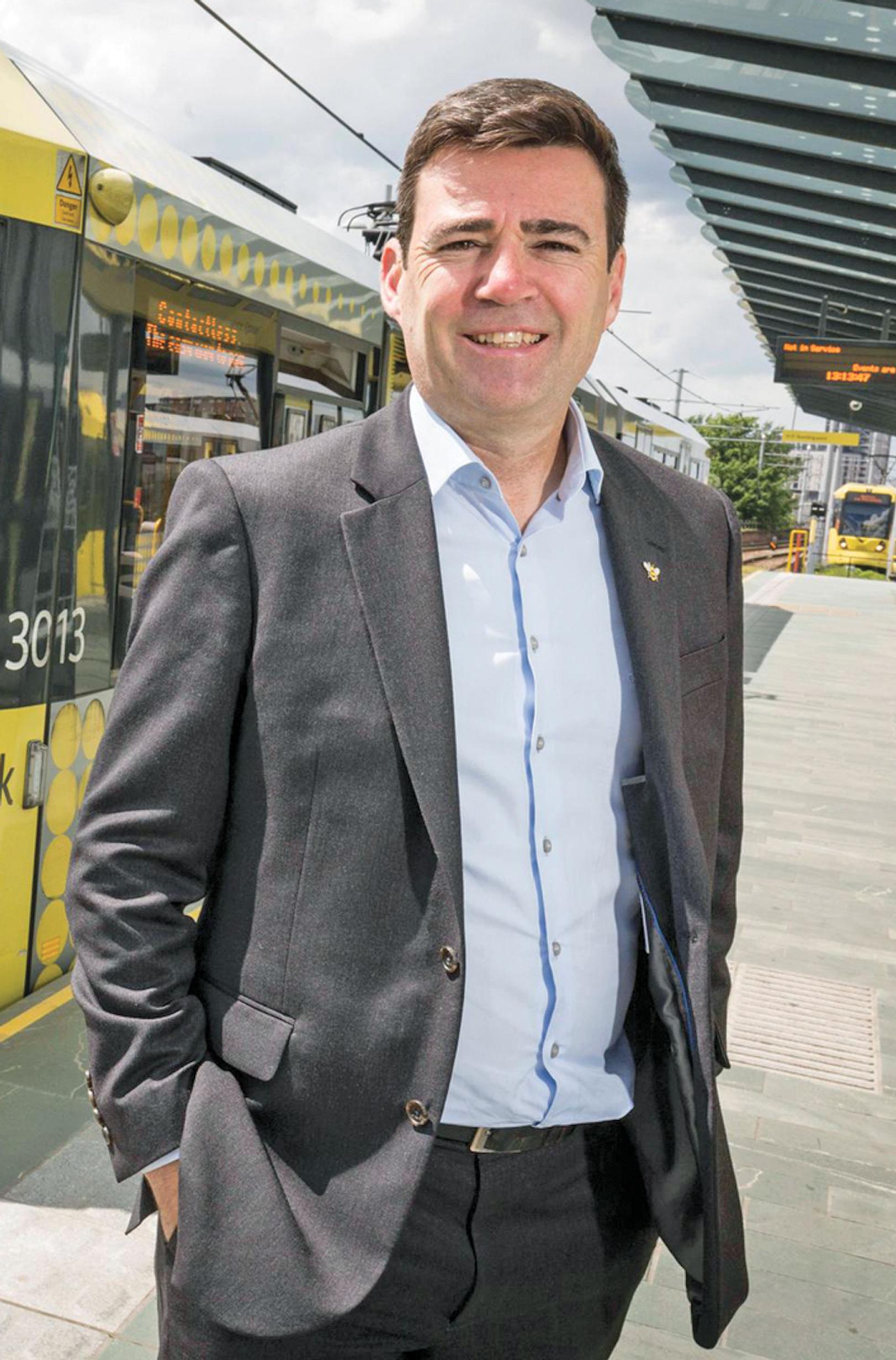 Transport for Greater Manchester has begun studying responses to its bus franchising consultation that closed this week.
Greater Manchester's mayor Andy Burnham could make a final decision on franchising in March. If he chooses to proceed then Greater Manchester will become the first place in the country to implement franchising, using powers contained in the Bus Services Act 2017.
TfGM envisages initially splitting the conurbation into three sub-areas and awarding contracts in them one-by-one (LTT 25 Oct 19). Franchised operations could commence in Area A, the northwest of the conurbation, in January 2022; Area B, the northeast, in January 2023; and Area C the south, in January 2024. The franchised network will initially replicate the existing network but contracts will include change mechanisms to allow revisions.
TfGM estimates that the transitional costs up to and including 2024/25 will be £134.5m but says £12.5m of this will have to be found to cover cost escalation in concessions and supported service budgets irrespective of whether franchising is pursued.
The figures only include £9.2m of borrowing and interest payments for the purchase of depots from incumbent operators, however. The full cost of depot acquisitions is estimated to be £85.7m, with interest payments adding a further £46.3m.
Labour-controlled Manchester City Council welcomes the proposal, saying bus services in the city are too patchy. "The Oxford Road and Stockport Road corridors have an extremely extensive level of service, whereas services on some key routes in the north of the city are far less comprehensive, particularly off-peak and in the evenings and at weekends."
Manchester also cites "significant differences in fares and the ticketing offers between different routes and parts of the city".
"The recent ending of the agreement for operators in the north of the city to operate a joint ticketing scheme is a recent example of the lack of simple fare offers to bus users."
Much of the conurbation's bus fleet does not meet the latest emission standards, it adds. "In some key locations in the city buses currently make a considerable contribution to the illegal levels of air pollution that exist in some places."
Manchester acknowledges that TfGM's franchising assessment "does not suggest that the new regime will lead to any real patronage growth across Greater Manchester in its early years of operation".
"In time, however, the full benefits are likely to lead to a more attractive and consistent overall offer during the second phase of implementation," says the council. This is a reference to TfGM's proposal for a 'phase 2' programme of investment, currently unfunded. Franchising, says TfGM, will give "a far better platform from which to deliver further significant investment in and benefits from the bus system".
Bus industry body the Confederation of Passenger Transport this week said local council tax payers risked having to pay the estimated £134.5m needed to move to a franchise system. Franchising also risked "local taxpayers funding any revenue shortfall".
CPT chief executive Graham Vidler said: "Three-quarters of people in Greater Manchester say they do not want to fund public transport improvements through higher taxes but a franchised model means the risk and cost of running local bus services sits with local council tax payers."
The CPT said Greater Manchester Combined Authority's own modelling showed that the proposed partnership model put forward by operators "delivers better value for money than a franchised model".
"The outcomes targeted by the consultation of a joined-up, integrated network, simple fares and ticketing and an improved customer experience can be delivered quicker and more effectively through a partnership agreement."
The CPT added that a comparison of bus passenger satisfaction from surveys conducted by Transport for London and passenger watchdog Transport Focus showed that "bus passengers in Greater Manchester are happier with their service than those in London". London already has a contract-based system similar to franchising.
"Despite requests to do so under Freedom of Information laws, GMCA has refused to provide further details on the financial assumptions they have made as part of their modelling," the CPT added.
The OneBus partnership representing operators in Greater Manchester has also made a submission. OneBus includes Rotala, which recently bought FirstGroup's Bolton depot but it does not include GoNorthWest, which bought FirstGroup's Manchester depot.
Individual operators are likely to hold different views on franchising, depending on whether they regard it as an opportunity or a threat.
Stagecoach has most to lose as it operates the most mileage in the conurbation and makes high margins. The company this week declined to share a copy of its consultation response with LTT.
The proposals also present issues for neighbouring authorities. TfGM will issue service permits for cross-boundary services but says some commercial routes may have to be amended/withdrawn if they have an adverse impact on franchised services. TfGM says it would "seek to work" with neighbouring authorities to replace such routes with a supported service.
West Yorkshire transport committee chair Kim Groves said: "While broadly supportive of the proposals, we have made clear in our response that we would want to minimise any disruption the process could cause to people who use cross-boundary bus services between West Yorkshire and Greater Manchester."
Under the Bus Services Act, the decision on whether to make the proposed franchising scheme rests solely with the elected mayor of Greater Manchester. Burnham could take the decision before the mayoral election in May.