CO2 the hottest of topics for summit speakers
How transport can contribute to meeting the Government's 2050 net zero target for greenhouse gas emissions was a key talking point at last week's local transport summit in Bradford.
06 December 2019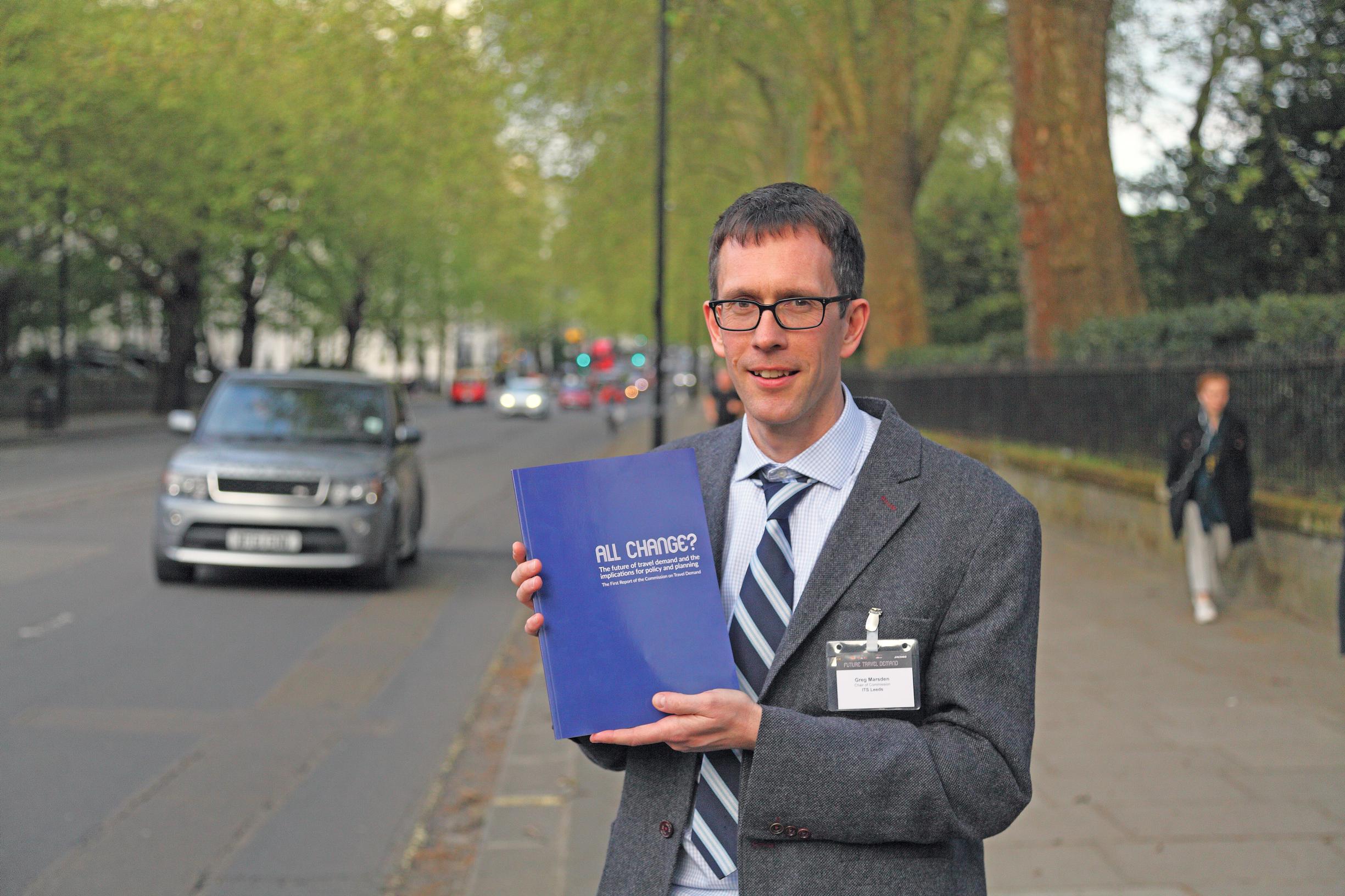 Transport greenhouse gas emissions were the focus of Professor Greg Marsden's presentation in the opening session of the summit, and the topic was hotly debated throughout the two-day event.
Marsden, professor of transport governance at the Institute for Transport Studies, University of Leeds, said reductions in car use had to happen rapidly from this year onwards in order to meet carbon reduction targets.
He said the public policy discussion was still in the form of "choice, nudges and preferences", which was completely inadequate. Much more drastic action was now necessary to reduce car travel demand, he said. Policy-makers needed to recognise that "demand reduction is not the same as welfare loss".
Preceding Marsden, Phil Goodwin, emeritus professor of transport policy, said there had been a strengthening of the scientific certainty about man-made climate change in the last year. The problem was serious, he said, adding that climate change was not something that could be thought about for a decade. Action needed to be taken now.
Volume reductions in car use would be essential, said Goodwin, suggesting that three per cent a year would be necessary, or even more if optimistic forecasts of electric vehicle were not met. Road user charging would have to be brought back on the agenda.
Describing Swedish teenager Greta Thunberg as a child "who had come close to Sainthood", he said: "She makes us uncomfortable but we know what she says has to be said."
Later on there was some discussion about the challenges that climate change posed for professionals, consultancy businesses, and councils. Should consultancies decline work opportunities on carbon hungry projects, or should they work to make them as good as possible? And should individual consultants be excused from working on such projects if they went against their beliefs?
A number of speakers said it was time politicians took brave decisions in response to the climate "emergency" and for professionals to help move the agenda forward.
Yet Paul Hodgins, chief executive officer of Ginger Shared Transport, offered a more cautious message. Hodgins, a former Conservative leader of the London Borough of Richmond, said Brexit was going to be the big focus for the next Government, whichever party wins next week's General Election.
Consequently, ministers were not going to have a great appetite to undertake a big programme of travel behaviour change, particularly for policies involving "sticks".
He was hopeful that ministers would actually instead be receptive to new ideas such as e-scooters and e-cargo bikes that his Ginger company is championing.
He nevertheless voiced frustration that micromobility innovations in the UK were currently being frustrated by legislative barriers. "We talk to ministers but they keep changing," he noted.
Innovations featured prominently in a number of presentations, including those from West Yorkshire and Greater Manchester, two of the areas that are awaiting news of their Future Mobility Zone bids to the DfT.
West Yorkshire's bid has a focus on digital and social inclusion, through policies such as demand responsive transport and Mobility Hubs – locations that bring together public transport, shared transport such as bike hire and car hire, and other services such as parcels delivery points, co-working spaces and cafes.
Transport for Greater Manchester's bid has proposed innovation demonstration areas: the city centre/Salford Quays and Media City; the north of the conurbation – Bolton and Bury and areas around there with high car dependency; and at Manchester Airport.
Nicola Kane, TfGM's head of strategic planning, said Salford University wanted to be treated as a 'regulatory sandbox' to trial micromobility on the campus.
l The event was organised by Landor LINKS. Headline sponsors were Steer and Intelligent Data. Event host was West Yorkshire Combined Authority. Programme partner was the DfT. Supporters were forty two, WSP, Jacobs, the Transport Planning Society, and Peter Brett Associates, now part of Stantec.