National Bus Strategy pledges extra £200m for local services
14 October 2019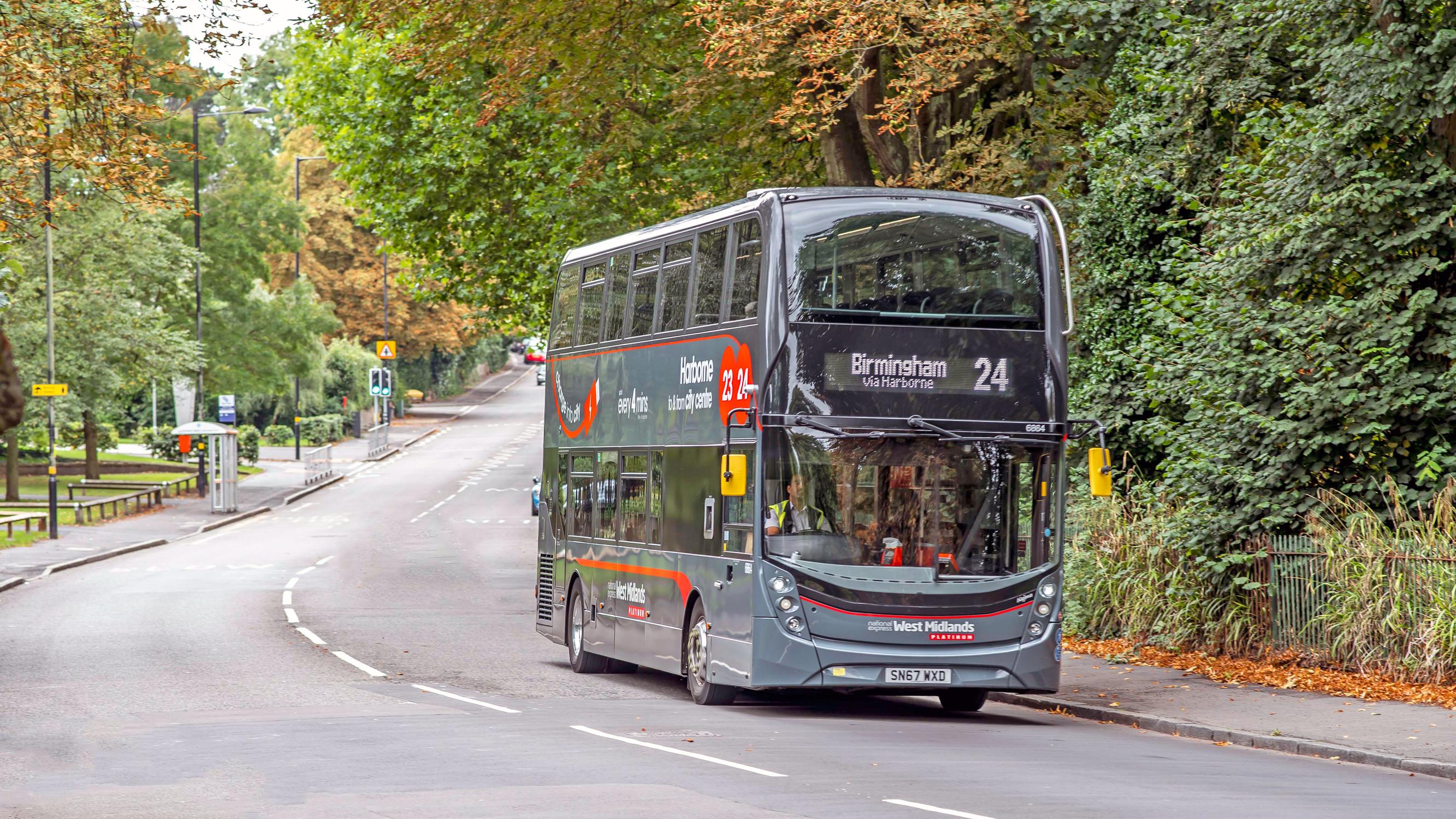 Chancellor Sajid Javid has announced a National Bus Strategy for England, pledging more than £200m for bus services for 2020/21. The money will be spent on a raft of projects including: up to £50m to help a local authority and bus operators create an "all-electric bus town or city"; an extra £30m paid directly to councils to run socially necessary but commercially unviable bus services; £23m to help Cornwall County Council develop a pilot to cut bus fares; £20m for new bus express lanes in the West Midlands to help make buse services more reliable; £20m to trial on-demand services in rural and suburban areas.
The Government also announced plans for a bus open data portal, which would contain information on bus services for use by app developers.
A DfT spokeswoman told LTT: "The intention is that from January 2021 fares and location data will be available on the portal, in a machine-readable format. The Government expects to work with technology companies, app developers and information providers to ensure that a range of innovative products are available to potential and existing bus users, so they can get real-time travel information and make informed choices."
The Government said it will be working with councils and bus operators to help them implement multi-operator tickets and fare caps.
Announcing the National Bus Strategy, Javid pledged a long-term funding commitment including the existing grant funding to bus operators.
The Chancellor said that Cornwall County Council will get £23.5m over the next four years to run a "reduced bus fares" pilot. The council hopes that the pilot will encourage more people to use buses, making the lower cost of fares financially sustainable.
Government funding could be made available for another fare reduction pilot scheme; the DfT's spokeswoman told LTT: "Cornwall is the first place to receive funding as part of the Government's programme of 'Superbus' areas. These areas will receive funding support to help deliver bus priority, increased frequency or lower fares. Eligible areas must demonstrate a concerted and ambitious focus on buses. We will develop an evaluation plan alongside Cornwall County Council to ensure that lessons from Cornwall are shared with other local authorities."
The West Midlands is also to receive more than £20m next year to develop new bus express lanes to make services faster and more reliable. Measures will include 5km of bus only roads, eight junction upgrades, 5km of new bus lanes and 16 improved waiting facilities.
Plans to develop demand responsive transport services also feature in the National Bus Strategy. A total of £20m will be awarded next year to enable services in new areas and to support existing schemes to expand their networks. Those applying for funding will have to show how their projects are more effective than traditional bus services in terms of reliability, journey time and length, and in helping residents to access employment and local services such as school, hospitals and shops.
The Government is also seeking expressions of interest from councils seeking to set up all-electric bus fleets. This would involve an entire fleet being replaced with zero emission vehicles, and to trial innovations such as longer distance hybrids that would operate in electric-only mode within the town or city. The winning town or city will get £50m, which will go towards new buses and supporting infrastructure.
The DfT's spokeswoman said: "The new funding is on top of the £250m we give every year to subsidise bus services." Since 2014, a £43m annual grant has gone to councils rather than bus operators to support socially necessary bus services that are not commercially viable, she pointed out. "A further £30m will be paid directly to local authorities in 2020/21 to help them improve current bus services or restore those that have been lost."
• Find out more about the National Bus Strategy at Quality Bus Transit 2019