'Government should take MaaS opportunities'
MAAS
14 October 2019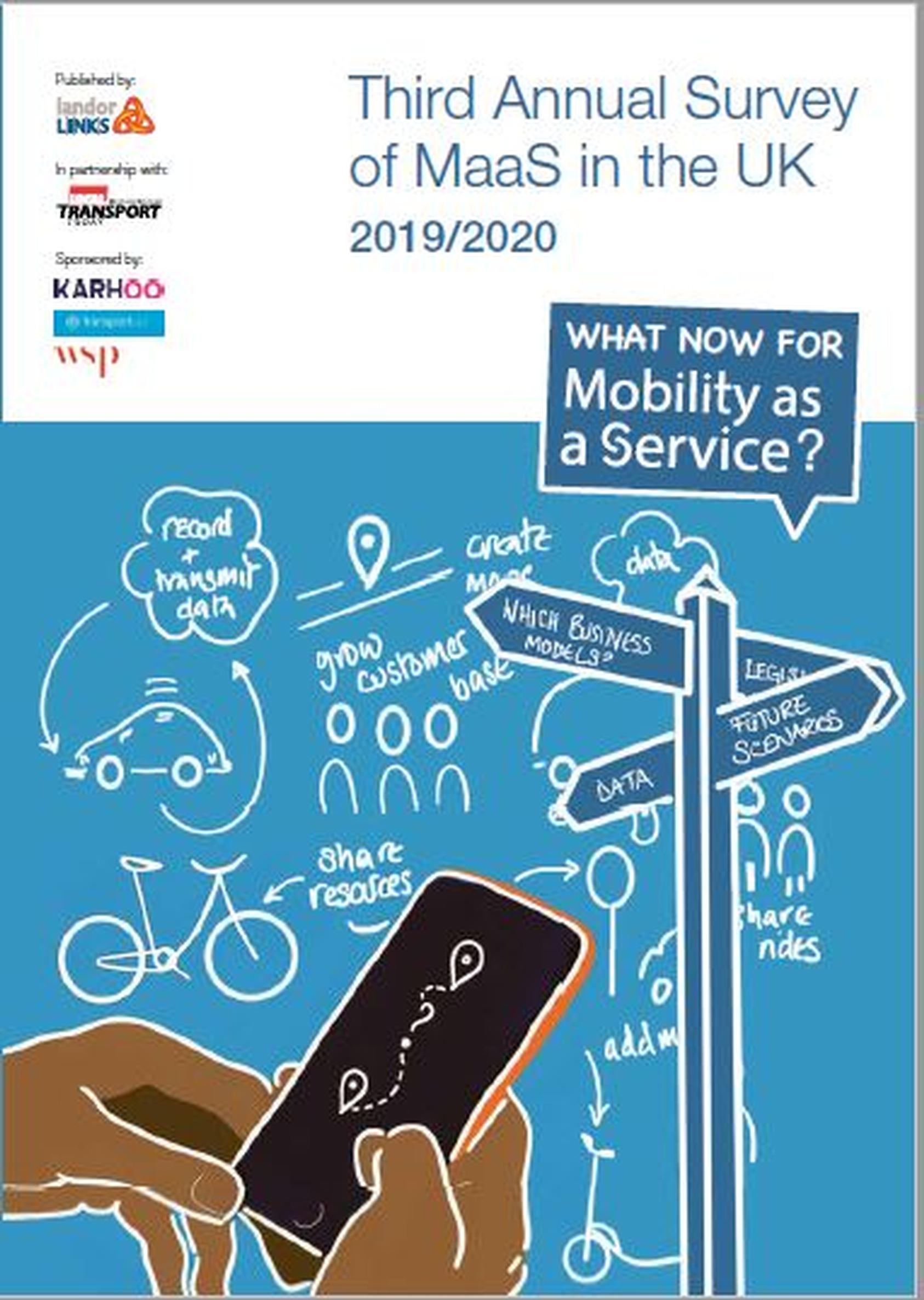 THE UK appears to have stalled in delivering "full scale" Mobility as a service (MaaS) schemes, states a new report. Some trials have lost momentum while seeking further funding, with both "spectacular failures" and "slow declines", says the Third Annual Survey of MaaS in the UK 2019/20. The survey discovered that the adoption of new transport modes has been "slower and more erratic than anticipated". Trials have highlighted "how hard it is for new technologies to be adopted and gain traction (at least without massive and long term investment)".
While 'full scale' schemes have stalled in the UK, elements of MaaS are emerging, with platforms that are "trying to make the leap from being a single service to multi-modal" and from having "a single function to multiple uses". The report also notes the rising popularity of subscription services and monthly passes for services as ViaVan and Citymapper while Uber has incorporated bike share and public transport information and even ticketing in some of its city offers.
Meanwhile, the absence of public ownership or governance of transport systems is hindering the progress of MaaS. "Where government has a directive force, it can mandate the public bus, rail and tram network to find solutions to create multi-modal multi-operator platforms. Indeed, it can ensure they work together – something prohibited by competition law in the UK. Deregulated transport outside London means that no other local or combined authority is able to exert that degree of direction in the UK."
MaaS appears to be on two paths, says the report. "One is the integration of public transport and shared mobility services at a city and region level driven largely by public transport agencies, which is starting to happen in Europe – as typified in Berlin's Jelbi. The other is much slower, more piecemeal and more market led, as is happening at present in the UK."
There is a "mismatch" between the business models of MaaS developing in the UK and the expectations of transport practitioners. "Whilst cities which have control over their public transport infrastructure can dictate how public transport tickets work and which shared and commercial services are integrated with it, this is hard - verging on impossible - in the UK outside London."
Even in the capital, Transport for London (TfL) has not done enough to develop MaaS, leaving it to Uber and Citymapper to blend services and offer different flavours of multimodal platform, the report observes. "Whilst this means that such services exist, it also means that TfL does not have access to the insights from the data generated by these services."
UK city regions currently lack the means to develop systems that allow tickets to work across modes and between companies, giving customers the best possible price. "The only glimmer is the Bus Services Act, which at least requires some transparency at data level so that platforms can, in theory, knit together services and create account based travel," states the report. "There are still pricing issues. Operators offer special fares bought directly through them, fragmenting people's travel purchasing and undermining the potential for people to view a single platform as 'all their travel needs in one'."
The survey considers some of the barriers to MaaS including issues around infrastructure and data.
The Government is focussing too much on the growth of electric vehicles and connected and autonomous vehicles, and failing to understand the role that MaaS could play in "transforming mobility, delivering truly integrated transport solutions, or the wider benefits this could bring".
The report says the Government faces three clear tasks: to set out how it wants to see the sector develop, and for MaaS to contribute to its policy objectives like those on air quality, and modal shift; provide financial and other support for piloting and development of schemes; and a review of the current legislative framework from transport services to identify what areas need to be updated.