Greater Manchester sets out bus franchising ambitions
Buses
14 October 2019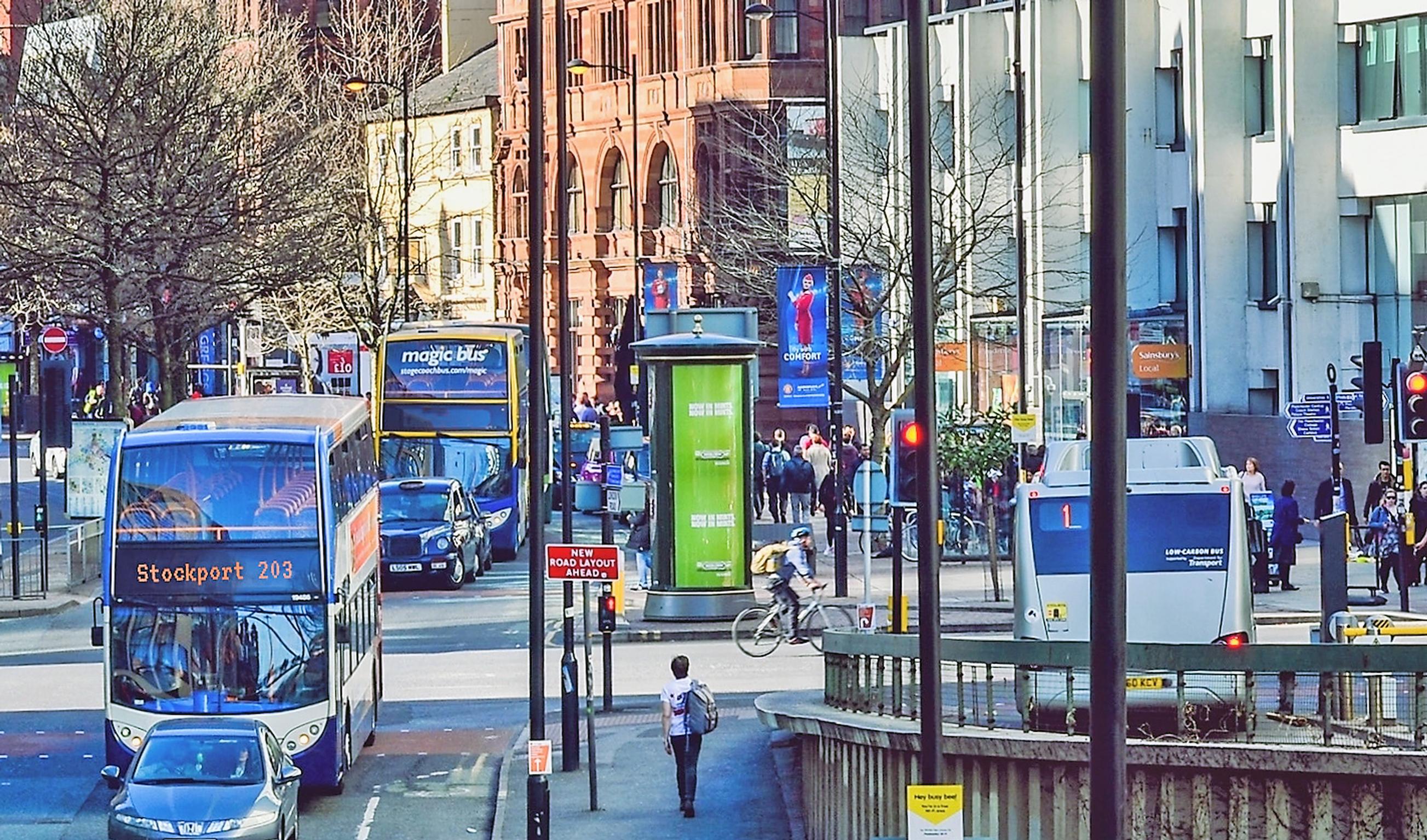 Greater Manchester's plan to press ahead with bus franchising is facing less opposition from bus operators than the only previous attempt at franchising (outside London) to have progressed this far.
Next week, Transport for Greater Manchester will begin a public consultation on how local buses should be run, following an assessment by TfGM which found that franchising would be the best way to meet the city region's objectives. This week, the Greater Manchester Combined Authority approved publication of a notice of the proposed franchising scheme.
The draft scheme envisages that contracts for bus services in the city centre and north-western boroughs could be entered into as early as April 2021.
Stagecoach, Greater Manchester's largest operator, declined to tell LTT whether or not it would oppose moves to replace the deregulated market with franchising. It provided a general statement urging residents to consider the alternative option of partnership, which would deliver investment without the "massive bill" they would face for franchising.
This contrasts with Stagecoach's fierce opposition to the proposed introduction of franchising in Tyne and Wear in 2013, when the group's chairman, Sir Brian Souter, said: "We are dealing with a bunch of unreconstructed Stalinists who are completely driven by political dogma." He threatened to remove all 500 of his buses from the region and close four depots if franchising was implemented.
There are also signs of public transport operators preparing to bid for Manchester franchises. Abellio recently commissioned a survey of Manchester residents which revealed strong support for key features of the franchising proposals. Keolis, which operates the Metrolink tram system, has previously said it has "big hopes for bus franchising" in Britain, with regions now able to "emulate the model that has been so successful in the capital".
Rotala has gained a foothold by acquiring First Greater Manchester's operations. Bob Dunn, Rotala's North West managing director, recently told Buses magazine that partnership working could deliver what the city needs but he remained optimistic because there is "always an opportunity from any change".
The draft "Greater Manchester Franchising Scheme for Buses 2020" includes proposed key dates, including:
mayoral decision to proceed in December 2019;
making of the scheme on 6 March 2020;
scheme to come into operation on 2 January 2022;
earliest dates when contracts may be entered into of 2 April 2021 for Sub-area A, 25 March 2022 for Sub-area B and 10 March 2023 for Sub-area C.
Sub-area A stretches from Bolton, Wigan and Ashton-in-Makerfield to the city centre.
Sub-area B covers the north-eastern area, from the edge of the city centre to Saddleworth, Littleborough and Rochdale.
Sub-area C, currently dominated by Stagecoach, covers the south of the conurbation, including Stockport, Stretford and Stalybridge.
Grant Thornton has provided a Reasonable Assurance Report to TfGM on the proposed franchising scheme. It concludes that the information TfGM relies on is of sufficient quality, as is the analysis of the information in TfGM's assessment, and that TfGM had due regard to the affordability guidance issued under the Transport Act 2000, as amended by the Bus Services Act 2017.
The net cost of introducing bus franchising has been estimated at £134.5m. TfGM hopes for financial assistance from the Government, which recently indicated it would support introduction of a "London-style bus system" to Greater Manchester. Otherwise, TfGM says most of the cost would be covered by "earn back funding" from the Government through the devolution agreement.
Additional funding could come from the mayoral precept and a one-off contribution from local authorities, with the council tax requirement estimated at £14.20 by 2024/25 for an average Band B household.
A Stagecoach spokesman said: "Greater Manchester residents have an alternative option, and it is not a choice between the bus service they have now or franchising. Partnership proposals developed by bus operators will deliver multi-million-pound investment in integrated ticketing, better value fares, electric buses and many more improvements – all much sooner than through franchising and with bus companies rather than taxpayers covering the cost.
"London's franchised bus network loses £700m per year – costs paid directly by local taxpayers. In Manchester, Stagecoach average bus fares are already 25% lower than London's £1.50 standard fare, with independent research repeatedly showing higher customer satisfaction than in London."