Welsh Government pledges to learn from Newtown failure
Active Travel
14 October 2019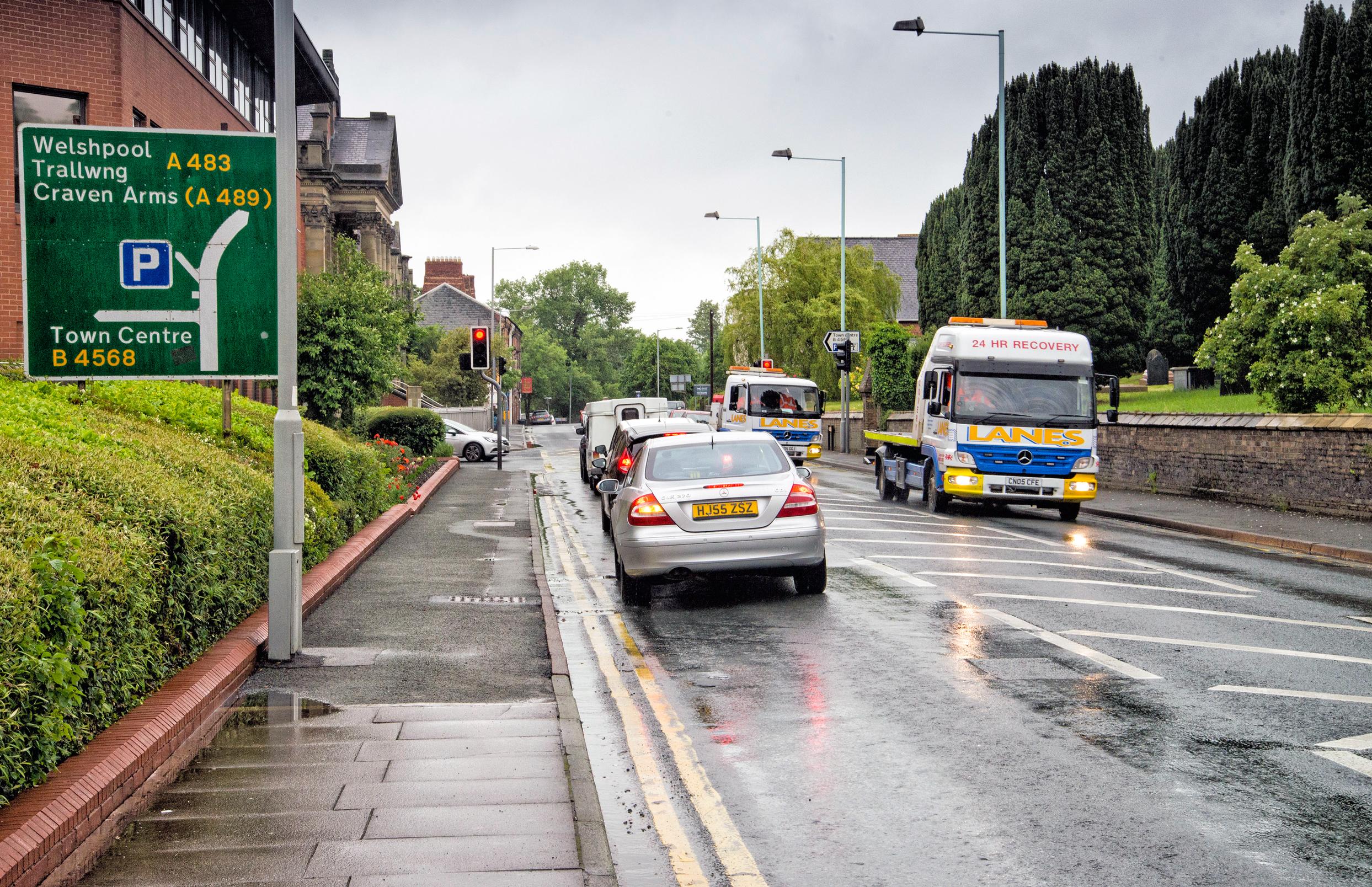 The Welsh Government has not denied that it has contravened the Active Travel (Wales) Act by failing to implement town centre walking and cycling improvements as part of the Newtown bypass scheme.
The £95m bypass opened in February, removing through traffic on the A483 and A489 from the town centre. However, no significant alterations have been made to the former trunk roads in the town centre to encourage local journeys on foot or by bicycle.
The decision to build the road followed a planning inspector's decision letter in October 2015, two years after the Active Travel Act became law. The Act places a duty on the Welsh Government and local authorities to promote active travel and to consider of enhanced provision for walking and cycling when building and maintaining highways.
One of the key issues the Newtown bypass was intended to address was "physical barriers preventing continuous pedestrian, cycling and other nonmotorised users' links", including seven signalised junctions and two roundabouts. However, the junctions retain their previous layouts, with features including traffic filter lanes, guardrail, staggered pedestrian signals and traffic islands. There are no pedestrian crossing facilities at some junction arms.
Asked whether the situation in Newtown represented a breach of the Act, what signal the situation might give local highway authorities and when active travel improvements would be implemented in the town centre, a Welsh Government spokesman responded: "We are reviewing how the Active Travel Act was implemented in the building of the Newtown bypass and will learn lessons for future schemes."
Ryland Jones, Sustrans Cymru's deputy director, said that since the Newtown bypass opened the Welsh Government had upgraded some active travel facilities on the old trunk road east of the town, but generally the benefits of removing through traffic from the town centre had not been realised. "A big corridor has been left through the centre of the town which is still a barrier to people walking and cycling," said Jones.
"We're concerned that in terms of the detrunking procedure, the old trunk road through Newtown is going to fill up with local traffic because that capacity hasn't been locked in for the benefit of cyclists and walkers."