Greater Manchester to trial orbital cycleways at junctions
Cycling
27 September 2019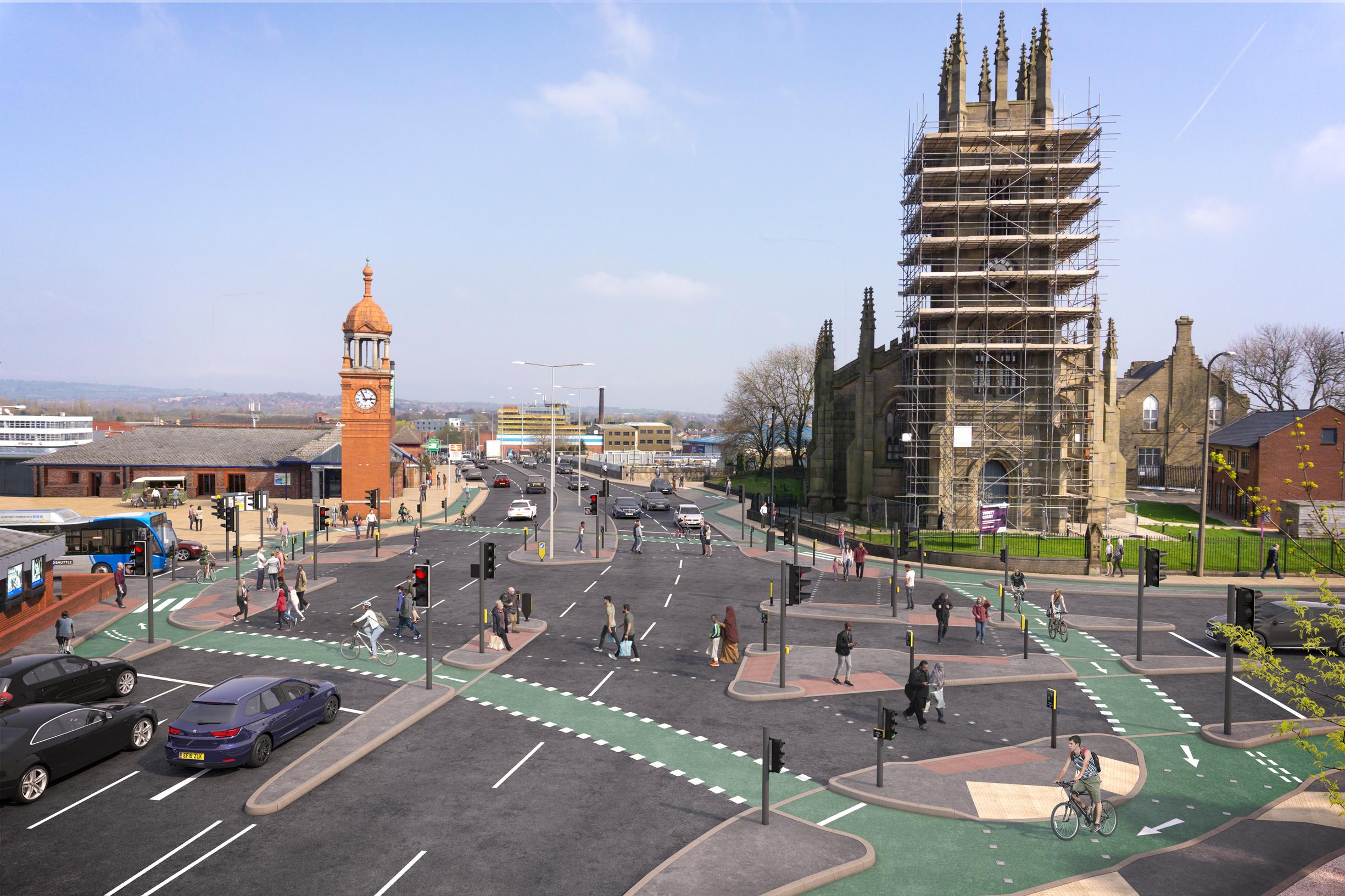 A new-style junction, which features an external orbital cycle track that separates cyclists from motorised traffic, is to be installed in Greater Manchester. The CYCLOPS design can be adapted from a simple crossroads through to a major intersection with complex traffic and pedestrian phasing, said the system's creators.
The first CYCLOPS is due be completed at Royce Road on the Chorlton Cycleway in Hulme later this year. A second CYCLOPS junction will be installed at Bolton rail station early next year, with another 23 planned across Greater Manchester's ten districts.
Details of how the system works are explained in a report published for Transport for Greater Manchester and the Greater Manchester Combined Authority by authors Richard Butler, Jonathan Salter, Dave Stevens and Brian Deegan.
An external cycle track creates a more comfortable, longer turning radii and more space at cycle signals, say the authors. It also means that cyclists can filter left onto and off the orbital route without signal control, and controlled pedestrian phases that are closer to desire lines. There is also the potential for diagonal pedestrian crossings, they added.
"Our aim was to deliver safer junctions for cycling and walking comparable to European best practice, without negatively impacting on existing road/pavement users," state the authors.
"When we evaluated existing techniques, they did not score well and did not meet the expectations and aspirations of Greater Manchester stakeholders; as such we have installed a limited number of 'early releases' and 'cycle only stages' in specific circumstances."
The authors say they "went back to basics" which led to the development of the external orbital cycle route proposed for the Royce Road junction on the Chorlton cycleway. "This, in turn, led to the adaptable CYCLOPS design template which can be applied in numerous contexts."