TRANStech Awards finalists revealed
The finalists for the inaugural TRANStech Awards were announced on Friday 30th August. The new awards which celebrate the people and organisations designing and using technology to improve our transport system take place on Friday 1st November at the Royal Lancaster Hotel, London
02 September 2019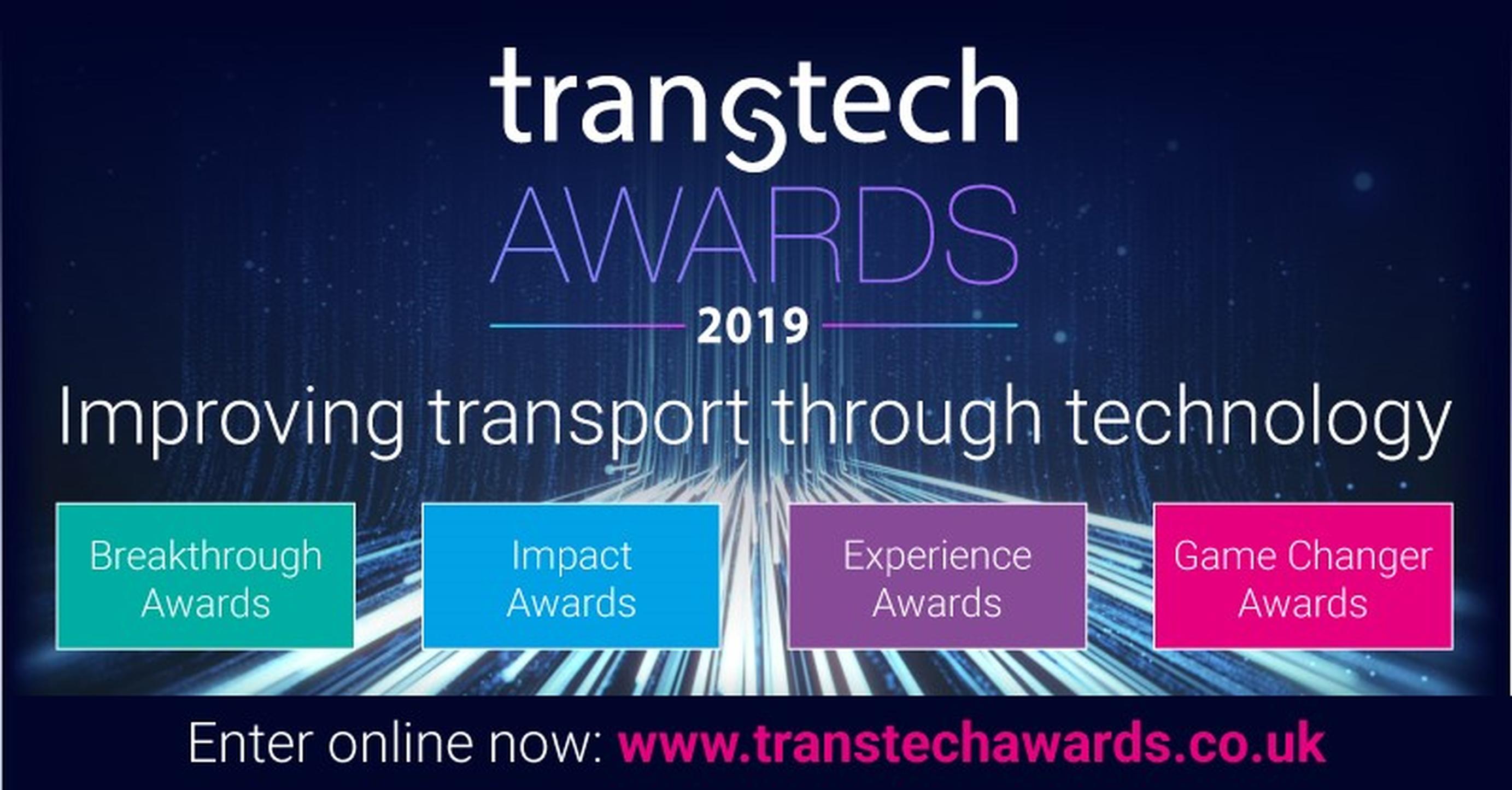 The TRANStech Awards recognise people and organisations designing and using technology to improve our transport system. They reward excellence and achievement in established and emerging areas of mobility and transport, and celebrate positive impacts on people, the environment and our social fabric.
The TRANStech Awards 2019 attracted over 130 entries from across categories encompassing breakthroughs, impacts, experiences and game changers and from automotive vehicles, artificial intelligence, future street infrastructure, cycle safety products and micro-mobility.
Every entry was assessed by a jury made up of experts from across the transport, automotive and technology sectors and has drawn up a shortlist of finalists from which the winners will be selected.
The full list of finalists can be viewed here
The winners will be announced at a gala lunch at the Royal Lancaster Hotel, London on Friday 1st November. The awards ceremony will be hosted by Robert Llewellyn; an actor, comedian and writer best known for playing the mechanoid Kryten in the TV sci-fi sitcom Red Dwarf. He formerly presented the TV engineering gameshow Scrapheap Challenge and presents a YouTube series, Fully Charged.
With over 70 million views and over half a million subscribers, Fully Charged is the world's number 1 clean energy & electric vehicle channel. It's not only about electric cars, bikes, boats and planes but how we generate and even own the electricity to power these machines. From looking behind the myths of renewable energy, to seeking the truth about conventional generation Robert Llewellyn demonstrates what the future could have in store for us all.
To attend the TRANStech Awards ceremony click here