Boardman makes case for side road zebras
16 August 2019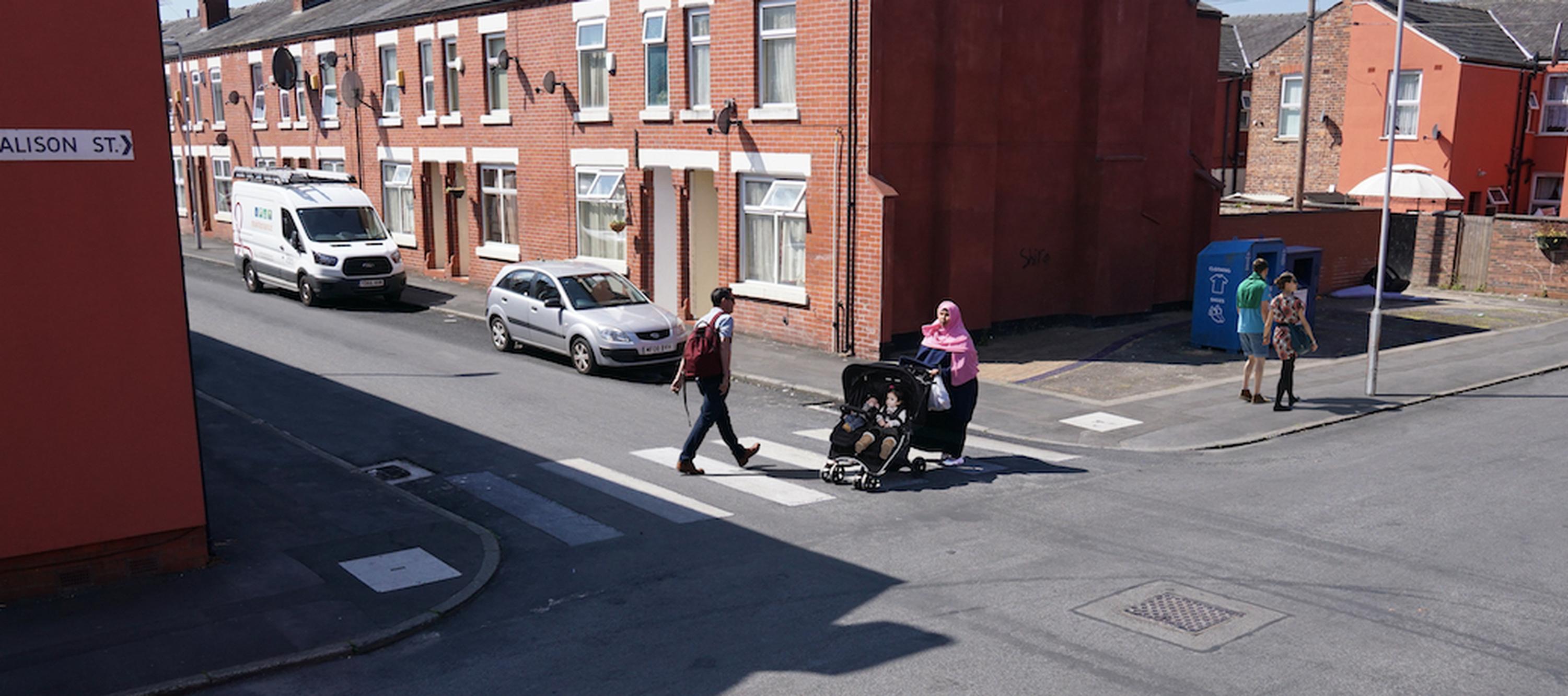 Installing zebra crossings on side streets in Greater Manchester would be a cheap and easy way of improving pedestrian safety, believes the conurbation's cycling and walking commissioner Chris Boardman. But the DfT has stated that under UK law zebra crossings must be wired to the electric mains and have Belisha beacons and zigzag markings.
Boardman told LTT: "The rest of the world does this with just some stripes for crossing on the desire line for pedestrians. We know what crossings mean in this country – there are thousands of them across the UK on private land and, in a lot of cases, on public land. There are zebra crossings in supermarket car parks and, by and large, when a pedestrian approaches one the driver stops."
Zebra crossings with Belisha beacons and zigzags cost £30,000 to install while it costs just £300 to paint a zebra crossing on a side road, he says.
"This means we could do an entire estate for a few thousand pounds in a week. We are considering 20,000 sites for the side road zebras, with 2,500 that we are very interested in."
The DfT said it would consider a change to regulations for zebra crossings only after robust research and off-road trials. This has prompted TfGM to commission the Transport Research Laboratory (TRL) to carry out a seven-month study of unauthorised zebra crossings across the UK. The DfT is represented on the group overseeing the work.
"TRL will run off-road trials, and if that shows that people know what crossings mean and it shows that it makes crossing roads safer we will then install some, which we will monitor," says Boardman.
He stresses that the zebras would be installed only on side roads where traffic is fairly light and not at busier crossroads. Installing them "will strengthen the rights that pedestrians already have".
"It could well be the difference between a parent saying, 'No, I will take you to school in the car' and 'Well, go on then, but make sure you wait until the car stops'."
"When you've got 250 million journeys a year of less than a kilometre in a car [in Greater Manchester] and 20 per cent of those are school runs, then you can see how much difference we could make very quickly."
If the DfT gives its consent for zebra crossings on side roads, "it will save everybody a hell of lot," he says. "All the other cycling and walking commissioners in this country are waiting to see what will happen."
An in-depth interview with Chris Boardman is in the latest issue of Local Transport Today