Bike and scooter hire schemes lauded as the way forward for European cities
A cycling industry trade magazine and The Economist were united in early August in their approval of the positive effect that electrically-assisted cycling schemes can have on the urban environment.
16 August 2019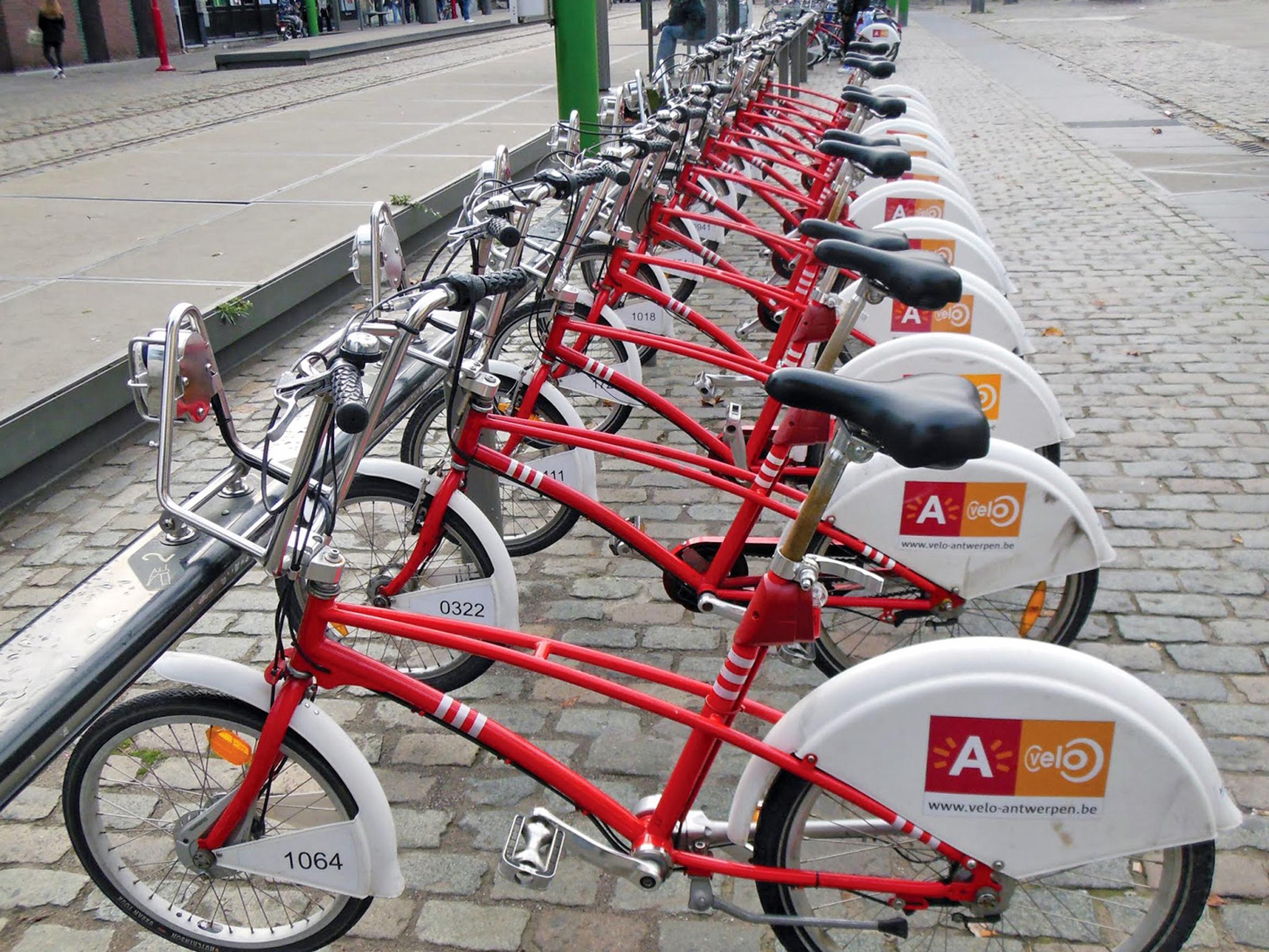 On 8th August Bikebiz, a magazine aimed at the cycling retail industry, suggested that: "We are standing before a cultural shift that will have a longstanding impact on the way that bicycles are consumed and used in the UK.
"That cultural shift concerns e-bikes," it explained. "There remains a lingering macho attitude to cycling. Riding a bike is seen by some consumers as a means to an end: getting in shape, rather than getting from A to B. Electric bikes are painted by some as cheating because, for those enthusiasts, cycling is an athletic pursuit. But perpetuating this myth within the industry is not helping anyone.
"European countries have done an excellent job in promoting cycling as a means of transport; this has been reflected in e-bike sales figures," Bikebiz noted. "Germany is currently selling 20 times the number of e-bikes that we do, while the Netherlands, with a population of less than a third of ours, sells about tenfold the number," it said. "However, we can't deny that a lot has been done here – especially in London – over the last few years to bring our infrastructure in line with countries where the bike industry is thriving. Cycling lanes are now excellent in the capital, and investment continues to be poured into this endeavour. The fact is that cycling in the middle of London is just about the safest thing you can do because traffic can't move.
"But a lot still needs to be done," the cycling industry magazine concluded. "The Government's target for growing the [number of] cyclists in London will never be achieved unless we take a more aggressive stance on encouraging e-bikes. E-bikes follow the growth of cycling and represent a mature market step.
A second article praising the raise of power-assisted cycling (well, sort of) appeared in The Economist on 1 August, when a columnist operating under the pseudonym 'Charlemagne' suggested that: "The rise of the electric scooter is part of a broader and welcome phenomenon: the gradual retreat of the car from the European city.
"Across the continent, apps and satellite-tracking have spawned bike- and scooter-rental schemes that allow city-dwellers to beat the traffic," Charlemagne said. "Municipal governments are lowering speed limits, introducing car bans and car-free days, pedestrianising streets and replacing car parks with bike parks.
"It is possible to cycle or scoot from one side of Antwerp's city centre to the other without encountering a private car," The Economist's columnist added approvingly. "Even in the suburbs bikes rule the road and are not subject to the one-way and no-turn rules binding drivers. Cafés spill out onto pavements. Trees and shrubs sprout from filled-in parking spaces on residential streets… The cycle highways – broad enough for bikes or scooters to overtake in either direction, governed by their own traffic lights and entirely separated from cars – run out into the suburbs, through the city's port district and along metro and tram lines.
"The scooter and bike schemes in fact make carless cities less elitist," Charlemagne added, countering suggestions that bike and scooter hire schemes are used primarily by the metropolitan elite, rather than 'ordinary' people. "University towns and trendy central districts have long been bike-friendly. Today's shifts extend those trends to suburban areas and more typical citizens by making non-car travel accessible to those unable to buy one, offering cheap rental vehicles that can cover the 'final mile' between bus or train stations and suburban homes or offices, providing cycle highways linking outlying places with city-centre networks and even, as in Germany, pioneering bike 'autobahns' linking close-together towns.
"All of which seems like a revolution in the European cityscape," The Economist's columnist concluded. "But in many ways it is a reversion. Places like Antwerp existed for centuries before the car. Their centres are warrens built around foot traffic, that had to be trimmed, straightened and trained like rose bushes as car ownership grew… In such cities cars never made much sense. But they found their way in and became part of the urban furniture. And now that is changing."