Plan to pedestrianise Oxford shopping street abandoned
Streets
02 August 2019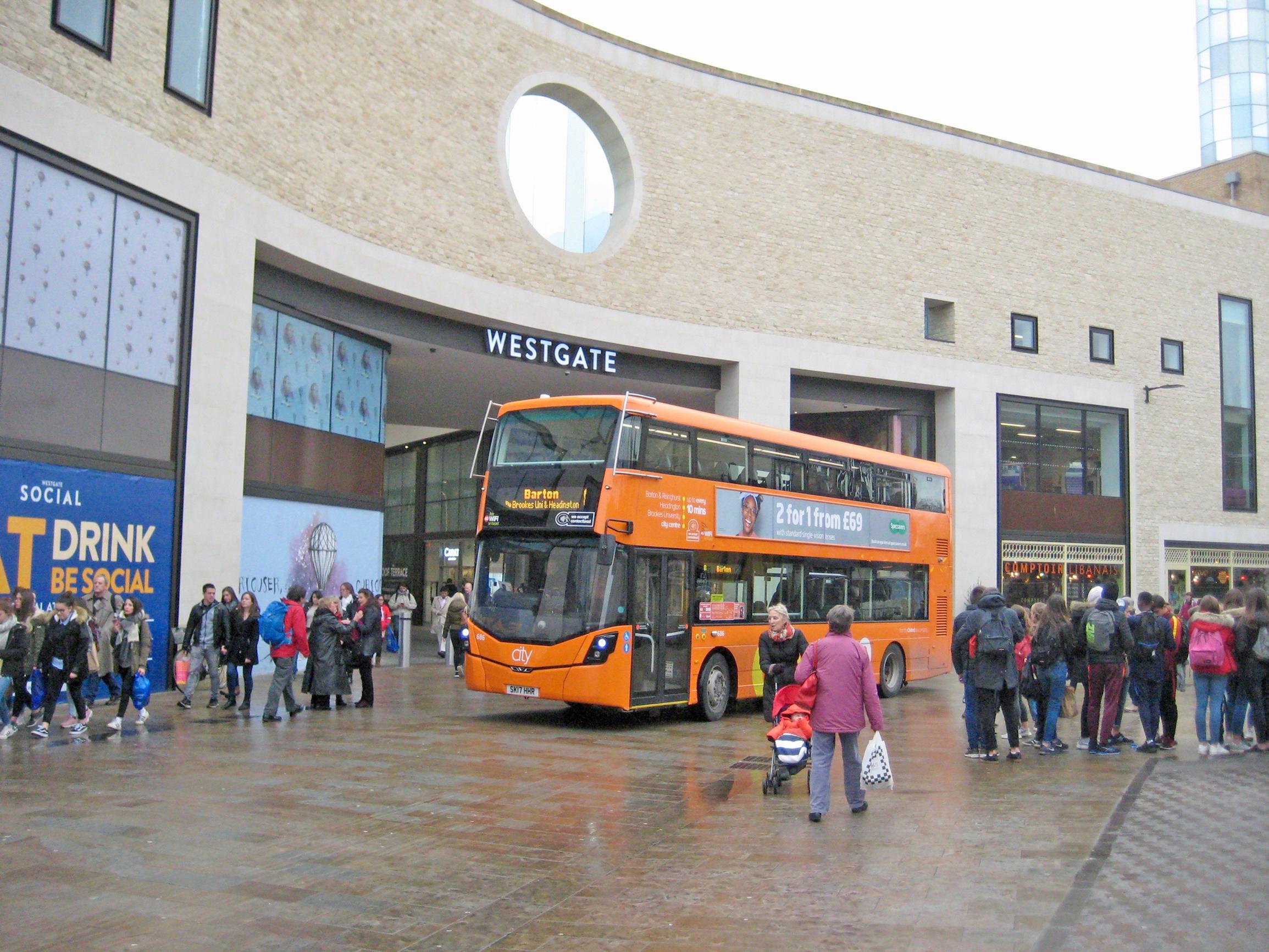 Councillors have dropped plans to pedestrianise a busy shopping street in Oxford city centre, agreeing instead that up to 30 buses an hour can continue to operate through the street.
Oxfordshire County Council and Oxford City Council have had long-standing aspirations to pedestrianise Queen Street.
In 2016 Oxfordshire's cabinet recommended the preparation of a pedestrianisation scheme, to complement the opening of the remodelled and enlarged Westgate shopping centre, whose main pedestrian entrance is on Queen Street.
Pedestrianisation was backed by Westgate's developer the Westgate Oxford Alliance, a joint venture of the Crown Estate and Land Securities Group Plc.
Bus operators the Oxford Bus Company and Stagecoach formally objected to the plan, resulting in it being referred to transport secretary Chris Grayling.
In autumn 2017 Grayling ruled that the complete removal of buses should not be considered until monitoring had been carried out with the new Westgate open. The operators also agreed to reduce the number of buses passing along the street from 55 to 30 an hour.
Oxfordshire councillors last month received a report reviewing pedestrian and bus data from the street.
Simon Furlong, Oxfordshire's strategic director for communities, presented pedestrian flow data comparing 2012 (the busiest year before the original Westgate shopping centre closed) and 2018, the first full calendar year after the new Westgate Centre's opening in October 2017.
The weekday average pedestrian count (24 hour total) has risen from 33,914 to 38,631, up 14 per cent and the Saturday average has risen from 41,735 to 47,613, also up 14 per cent.
Said Furlong: "Whilst the developer [of Westgate] never put a precise figure on the level of increase in footfall in Queen Street that would result from the new Westgate Centre, the actual increases in the number of pedestrians using the street during the peak hours are certainly much less than were anticipated when the development was being planned."
Overall, the number of visitors to the Westgate in the first year after reopening increased from five million to just under 20 million, i.e. around 300 per cent.
Furlong said bus speed surveys carried out on two summer days in 2018 showed 91 per cent of buses travelling through Bonn Square (outside the Westgate entrance) did so at less than 10mph. The figure for the rest of Queen Street were 91 and 88 per cent on the two days.
No accidents have been recorded involving buses.
Furlong said banning buses from Queen Street would add mileage and increase operating costs; reduce bus service reliability; reduce public transport access to the city centre; and place further pressure on space in St Aldate's where 156 buses an hour already operate between 8am and 6pm.