Khan boasts of cycle lane delivery record
CYCLING
07 June 2019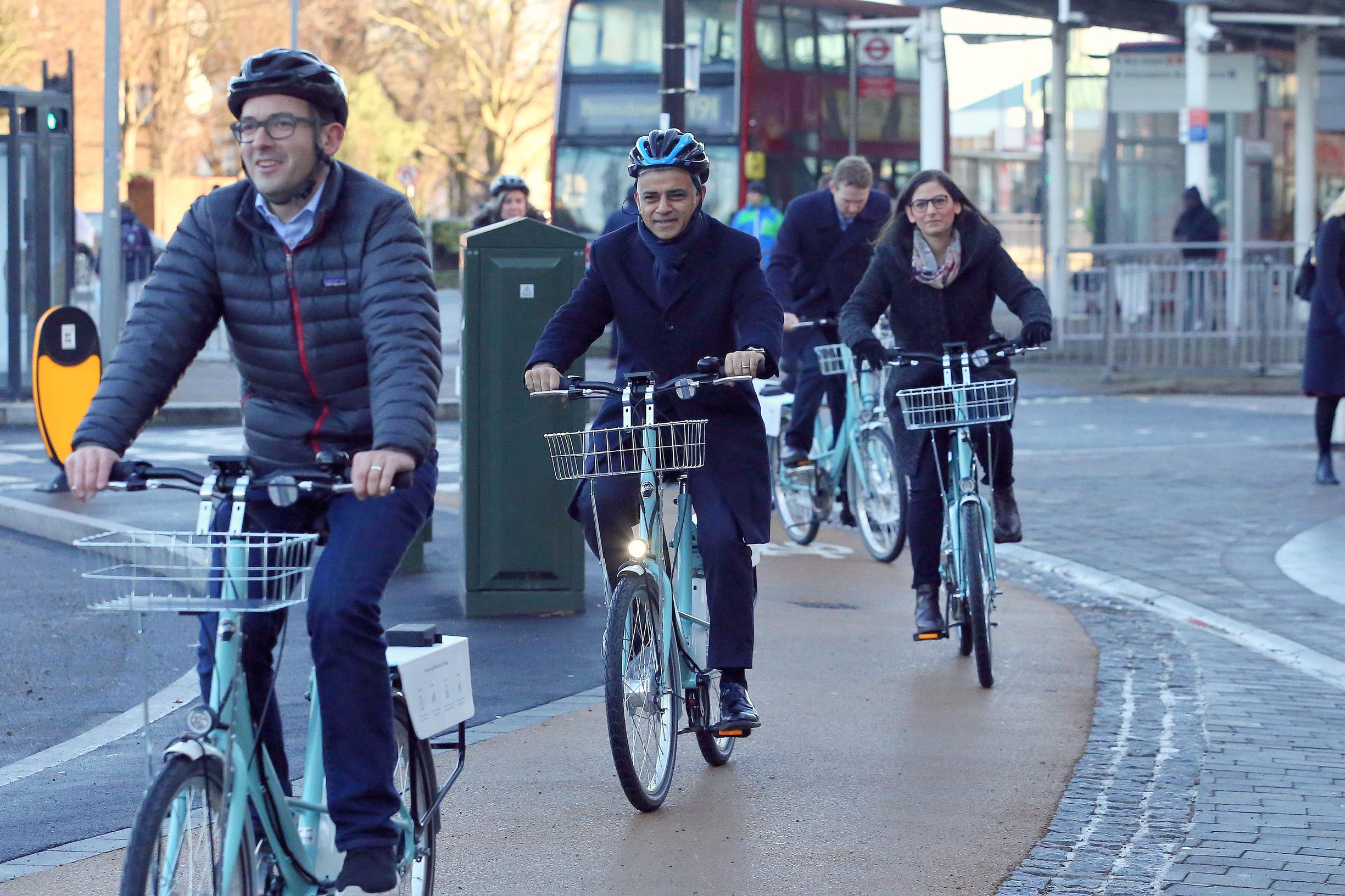 London mayor Sadiq Khan has criticised Westminster City Council and other un-named boroughs, accusing them of trying to thwart his cycling agenda.
The comments came during a conference speech in which he said 73 miles of segregated cycle lane were now complete or under construction in the capital, up from 33 miles when he became mayor three years ago.
"I'm delighted that in just three years we have achieved more than the last mayor did in eight years, already doubling the amount of protected cycle routes on streets across London," said the mayor.
But he said London was a "tale of two cities" when it came to borough performance on installing cycling infrastructure. He praised Enfield, Hackney, Camden, Waltham Forest and the City of London Corporation for building high quality infrastructure and for "sharing our vision". But he said boroughs "like Westminster" had an "addiction to the status quo".
The mayor's office said the roughly 40 miles of protected cycle space delivered since May 2016 consists of: 12.4 miles of superhighways; three miles of Quietways and the Central London Grid; 13 miles in the mini-Holland programme; and 10.6 miles of other schemes, such as Stratford High Street, Highbury Corner and Westminster Bridge South.
Khan's cycling achievements have been called into question by Andrew Gilligan, who was cycling commissioner for the previous mayor, Boris Johnson, from 2013-2016.
Writing in The Guardian in February, Gilligan said most of the protected cycle routes installed since 2016 had little to do with Khan, having been planned and funded under the previous mayor.
"Since May 2016 the mayor has started work on only 4km [2.5 miles] of protected superhighway route (8km if you count lanes in each direction), all of them schemes consulted on and left to him by the previous administration.
"The three Mini-Holland boroughs have done a further 14km [circa nine miles] or so of protected route – almost all of them schemes consulted on and agreed under Johnson and where building often also began before Sadiq took office. Khan pays for the mini-Hollands, but has no role in delivering them; all the hard work was done by the councils concerned."
Gilligan concluded: "The mileage of meaningful new route proposed and built by the mayor remains at nil."
TfL has brought the Cycle Superhighways and Quietways programmes together under the branding 'Cycleways'. Construction work is due to begin this summer on Cycleway 4 in south-east London and Cycleway 9 in west London.