Government directs Coventry to install class D charging CAZ
AIR QUALITY
24 May 2019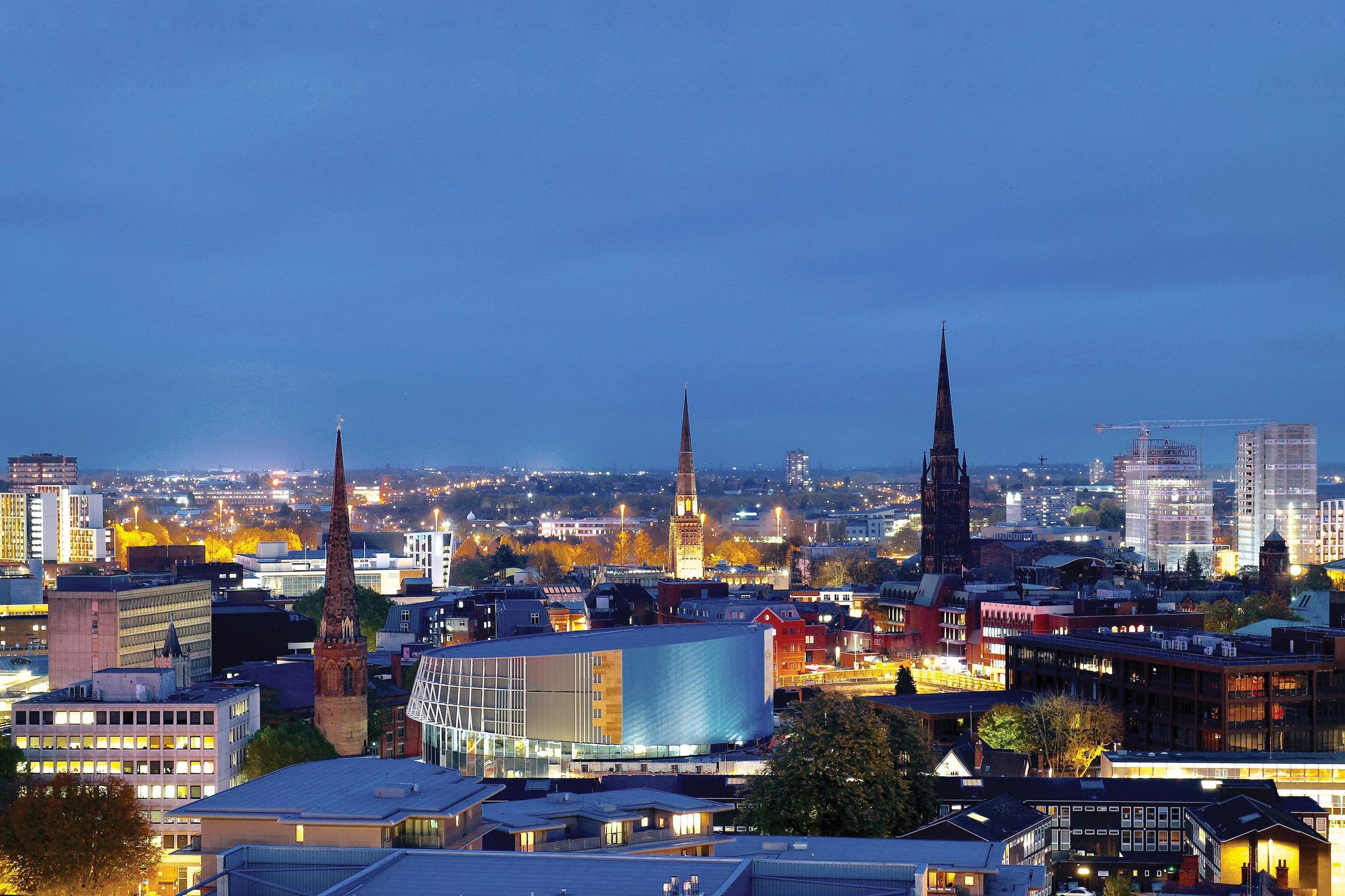 The Government's decision to instruct Coventry City Council to implement a class D charging clean air zone (CAZ) has been described as "heavy-handed" and "completely unacceptable" by a senior city councillor.
Labour-controlled Coventry told the Government in February that a charging CAZ was not necessary for ensuring the city complied with the EU annual mean limit value for nitrogen dioxide in the shortest possible time (LTT 01 Mar). The council said a package of other measures would achieve compliance in the same year – 2024 – as a strategy based on a class D charging CAZ covering cars, buses, coaches, taxis, private hire vehicles, light goods vehicles and HGVs.
But environment minister Thérèse Coffey has directed Coventry to implement a class D CAZ and associated measures to achieve compliance in 2023.
Jim O'Boyle, Coventry's cabinet member for jobs and regeneration, criticised the Government's decision.
"They haven't properly responded to the plans that we put forward," he told LTT. "There's no point using heavy-handed tactics without any clear rationale.
"Our local plan is all evidence-based, we can demonstrate that we can reduce nitrogen oxide levels in the areas of the most concern and I can't see how a charging zone would reduce emissions any quicker.
"They are asking us to make every arterial road in the city part of a charging zone and that's completely unacceptable. I don't think they understand that in Coventry a CAZ would end up being a series of fragmented zones that would potentially bring the whole city to a standstill – without offering any real long-term solutions for the city."
Asked what would happen next, he said: "Conversations are taking place with Government officials on the way forward. We are happy to talk to Government representatives but it really needs to be open and honest."
In her letter to the council, Coffey said: "On the basis of your evidence provided to date, I am forced to require you to proceed towards developing the implementation and contract arrangements for a charging class D CAZ with additional measures.
"I recognise that this is not your preferred option; however, this decision is based on your own evidence presented in your final plan. This demonstrates that your benchmark option [a class D CAZ] delivers air quality improvements and ensures compliance most quickly in all areas of exceedance."
Coffey also said Coventry was asking for too much funding. "I recognise the need to support individuals and businesses affected by the charging CAZ; however, there is limited evidence attached to your proposal and the estimate you have included is very high and we would expect it to reduce significantly."
Coventry's proposed non-CAZ package comprised funding to upgrade the city's taxi, public transport and business vehicle fleets; introduce dynamic traffic management to reroute traffic away from pollution hotspots when necessary; travel planning; congestion relief measures on two problem roads; and four new cycle routes. The council wanted about £80m.
Consultants SNC Lavalin Atkins and Waterman told the council that a charging CAZ would, at £50m, be cheaper to implement, and would generate an income stream. But the CAZ would have "significant detrimental impacts for some of the more deprived communities within the city". "It would also leave no long-lasting legacy for the city, as the system would be redundant by 2027 [elsewhere the report said 2029] when full compliance would be achieved."
The council acknowledged in February that its funding request for the non-CAZ package was "significant" but noted that Government guidance instructed councils to identify a package of measures that would achieve compliance in the "shortest possible time, irrespective of cost".