Distance-based road charging for London urged by think tank
ROAD CHARGING
10 May 2019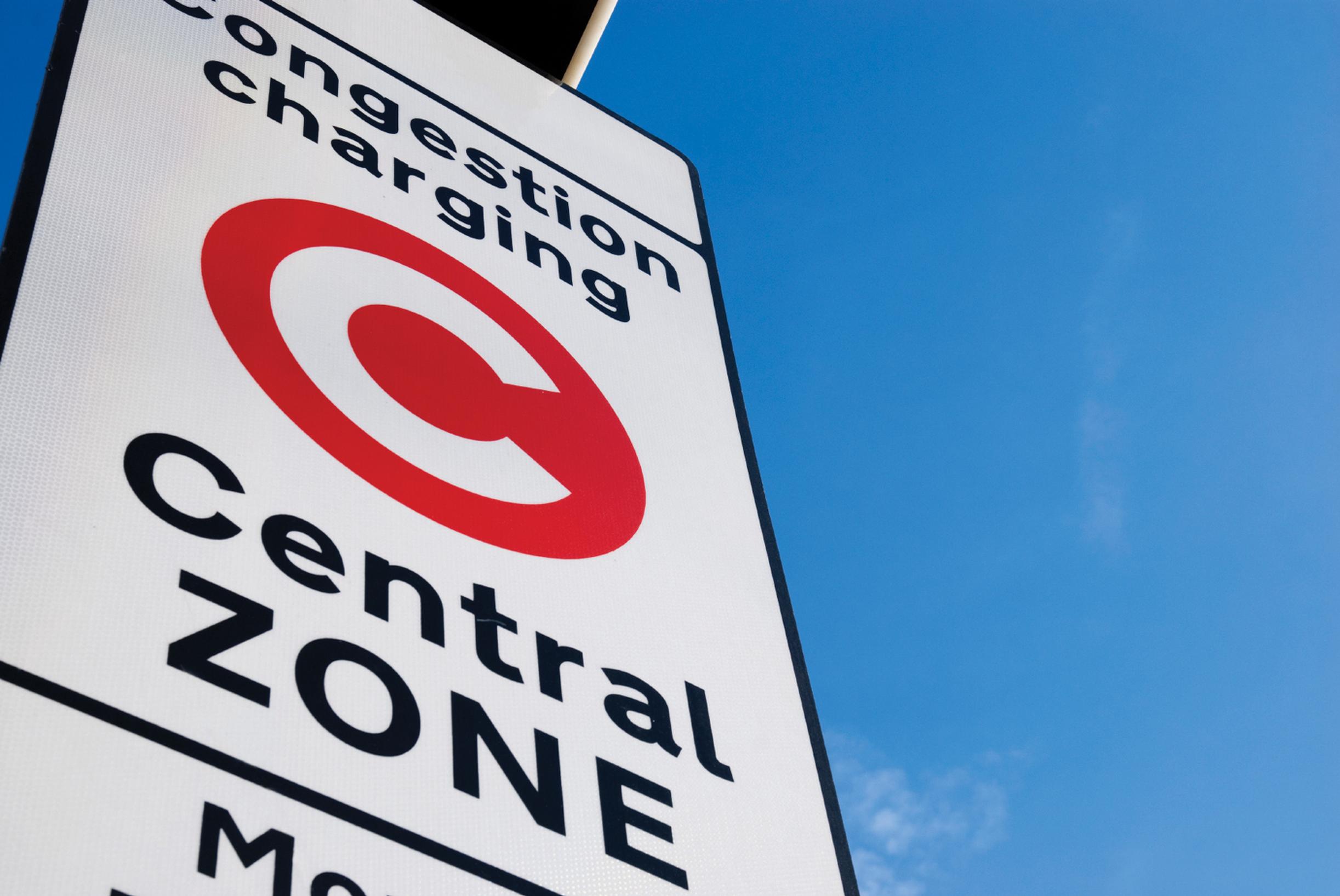 Transport for London should introduce a distance-based road charging scheme, initially for inner and central London but potentially eventually covering the whole of the capital, a think tank has said.
TfL has already said that it is exploring a "next generation road user charging" system as a way of managing road traffic demand and raising funding. Its current business plan describes charging as a "key proposal" in the mayor's transport strategy to achieving 80 per cent mode share by active travel and public transport (LTT 14 Dec 18).
Think tank the Centre for London says that by 2025 London will have various road user charging schemes: the ultra-low emission zone; the low emission zone; the central London congestion charge; and charges on the Blackwall and proposed Silvertown tunnel in east London.
"New technology now allows for a different approach – the introduction of a single scheme, which charges drivers per mile and varies by vehicle emissions, local levels of congestion and pollution and availability of public transport alternatives," says the report written by Silviya Barrett, Martin Wedderburn, and Erica Belcher.
They call their proposal City Move.
The road charge would comprise:
• a base fee, dependent on the vehicle class and size, that covers basic road maintenance;
• a graduated emissions fee dependent on the vehicle's emission standards;
• a local impacts fee reflecting the local congestion and pollution levels at a given time of day, based on recently recorded data; and
• a fee relating to the extent of alternative transport options – drivers who live in areas, or travel at times of day, poorly served by public transport would be charged less.
A City Move London app would inform drivers about the cost of their journey before it begins. It would also allow users to compare, plan and pay for journeys across the full range of modes.
"Charging could be extended gradually, with the new distance-based charging regime initially replacing the existing congestion charge and ULEZ before being expanded into other areas of high demand and poor air quality, such as busy town centres, congested corridors or airports.
"The scheme would only be expanded to areas of relatively lower congestion and air pollution, and limited access to alternative transport modes – like much of outer London – once tangible improvements to public transport and streets for walking and cycling are delivered."
The think tank modelled possible impacts. In its preferred approach, drivers on less congested roads would not initially be charged, "thereby excluding most of outer London from charges".
"For the average driver making a 10km journey, we expect this to amount to in the region of £1.50 although journeys in the most congested and central parts of the city, using the most polluting vehicles, would be charged much more.
"This model could reduce overall demand by around 10-15 per cent and reduce total carbon dioxide emissions and air pollutants by 15-20 per cent across the whole of London.
"The largest reduction in demand would come from private vehicles and vans. There would be a reduction in demand in all areas but the biggest would be in inner London."
A City Move account would be linked to individuals, not their vehicles. A dedicated business account could be set up for managing all commercial vehicles, with cheaper pre-booked off-peak delivery slots to encourage retiming and consolidation.
The first priority for revenues should be to make the maintenance of London's roads self-funding and tackling the backlog in road maintenance.
"Any additional revenue should be invested in public transport, walking and cycling and associated environmental and public realm measures."
The system would rely on satellite GPS-enabled smartphones or in-vehicle devices for the accurate tracking and charging of vehicle trips. Automatic numberplate recognition cameras would provide enforcement back-up.
A delay repay system could be set up, the authors suggest. "At the point of registering a journey, drivers would be quoted the charge amount but also a realistic journey time estimate. If this is then exceeded by a certain margin, drivers would be issued with a partial or full refund, similar to the system of delay repay on the rail network."
Discussing how the scheme should interface with existing motoring duties, the authors say: "One option would be for central government to replace Vehicle Excise Duty and fuel duty with a flat-rate per mile scheme (possibly variable for major and minor roads), with cities left to address the local aspects of congestion and pollution with regional or local road user charging schemes."
The report was prepared with the help of an advisory group that included: Isabel Dedring, global transport leader at consultant Arup; Richard Dilks, programme director for transport at business lobby group London First; Peter Jones, professor of transport and sustainable development at University College London; independent consultant and former London Councils transport officer Nick Lester-Davis; Lilli Matson, Transport for London's director of transport strategy; and Katharina Winbeck, London Councils' head of transport, environment and infrastructure.
The plan has been endorsed by the RAC Foundation. Director Steve Gooding said: "As this report rightly highlights, to have any chance of working smoothly and attracting public support, rules and regulations need to be simple to understand and easy to plan for.
"One wonders whether this is the case in London – and increasingly in other towns and cities across the country – where drivers are confronted with an array of charges designed to do different things across different geographical areas. Many could be forgiven for confusing their CCs, CAZs and ULEZs.
"No one would challenge the urgent need to tackle congestion and reduce emissions, so the easier things are made for drivers to comply the quicker change will be accepted."
The report was funded by Van and Eva DuBose, and major sponsors Arup, emovis, Mastercard and the C40 Cities Climate Leadership Group.