New cycle path links RSPB sanctuaries in West Sussex
29 April 2019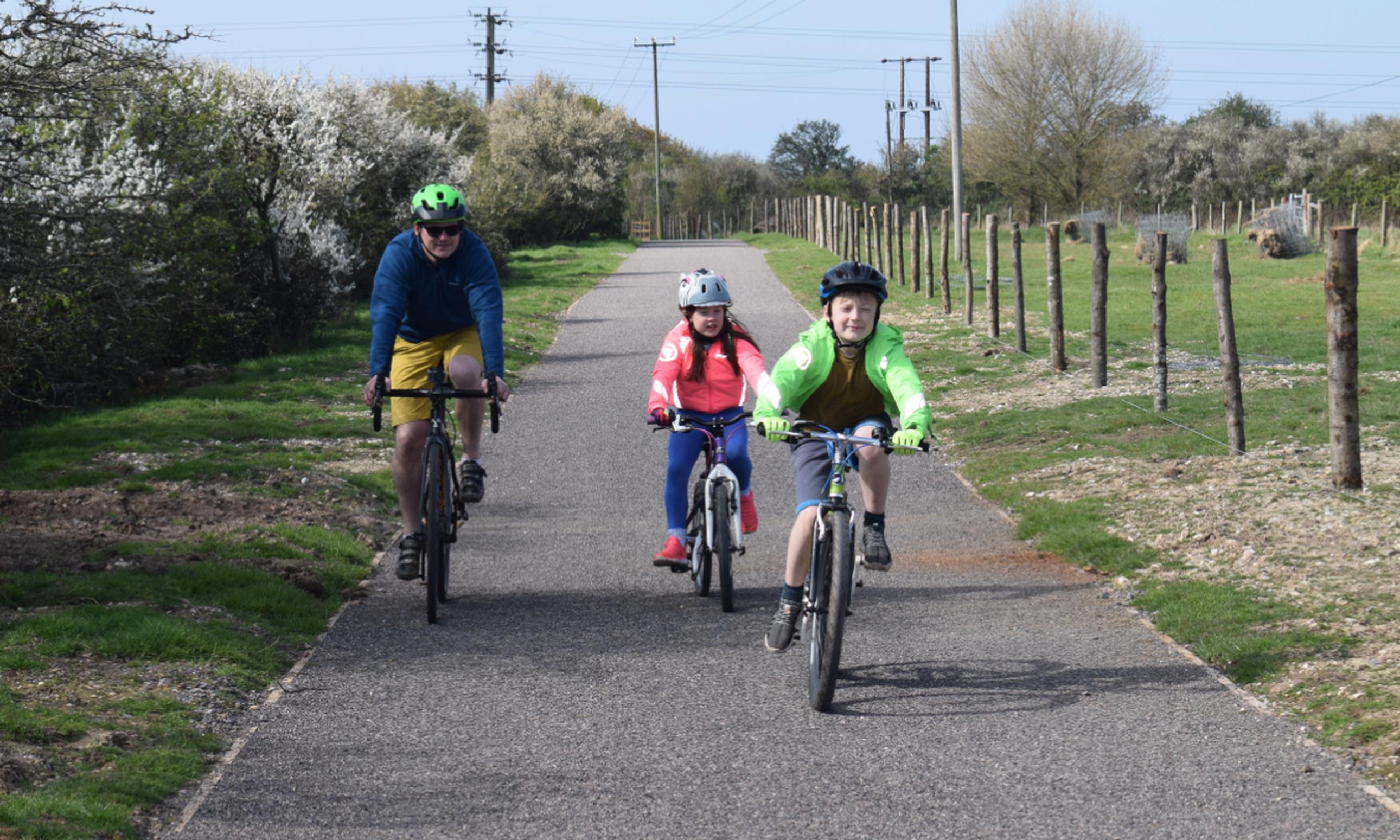 A cycle path between two RSPB nature reserves in West Sussex is now open. The county council's Public Rights of Way team worked with The Manhood Peninsula Partnership on the scheme.
The route – which connects the Pagham Harbour and Medmerry nature reserves – includes 1.2km of shared pedestrian/cycling pathway and 1.7km of improvements to flood defences at Selsey.
The £400,000 scheme was chiefly paid for by West Sussex County Council, with £58,000 of Section 106 funding from developers.
A West Sussex spokesman said: "Before the route was built, people had to use the busy road to cycle between the two reserves. For pedestrians, there was a footpath, which was non cyclable."
West Sussex County Council's project manager Thomas Collins said the scheme has received positive feedback from the charity Sustrans as well as from visitors to the RSPB nature reserve.
"A key aim for the project was to reinforce the 'sense of place' in the area, enabling the Manhood Peninsula to become even better known as somewhere with wonderful scenery and impressive wildlife that is readily accessible to visitors," said Collins.
Deborah Urquhart, cabinet member for environment, said: "This sustainable transport scheme opens up access to the Medmerry Nature Reserve and provides further links into the Manhood Peninsula for cyclists and pedestrians."
The contractor for the scheme was Balfour Beatty Living Places. Lloyd Allen, principal operations manager for Balfour Beatty, West Sussex, said: "The scheme will significantly benefit the local community and visitors alike, improving access to the Medmerry nature reserve while providing a sustainable transport scheme for residents, visitors and wildlife enthusiasts."
Steve Webster, site manager at the RSPB's Pagham Harbour and Medmerry Reserves, said: "The RSPB is thrilled with the construction of the new cycle link between the Pagham Harbour and Medmerry nature reserves.
"Working in collaboration with West Sussex County Council and other partners, this route provides opportunities for local residents, holidaymakers and visitors to the reserves to get around more easily – taking in the views, getting exercise and of course, seeing the wildlife."