Negotiate or disruption will go on, campaigners tell ministers
ENVIRONMENT
26 April 2019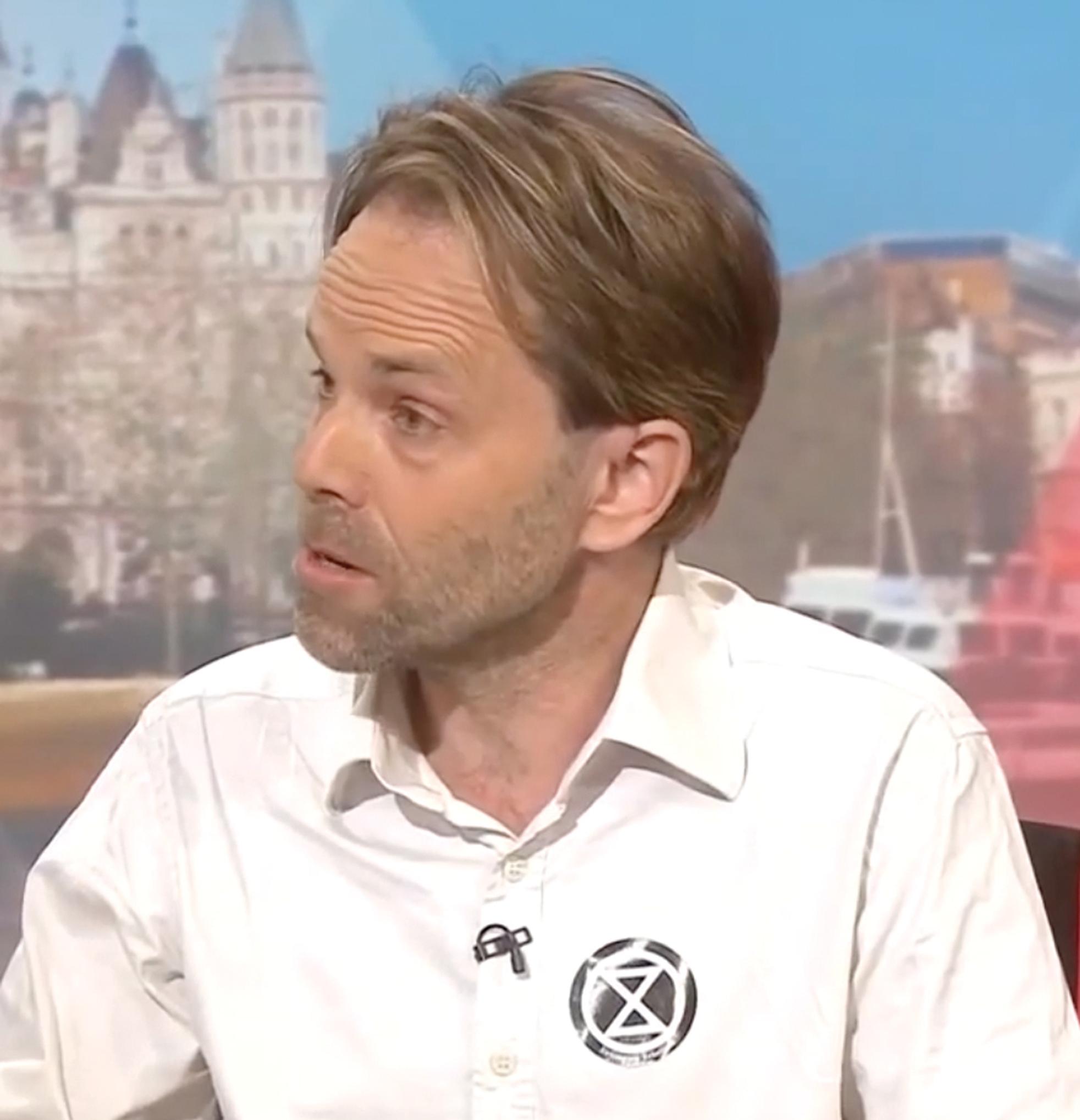 Direct action climate group Extinction Rebellion was this week continuing to stage protests in London in an effort to force the Government to take more action to cut carbon dioxide emissions.
More than 1,100 protestors have so far been arrested for taking part in demonstrations that have blocked key parts of central London's road network including Oxford Circus, Waterloo Bridge and Parliament Square. Elsewhere, protestors smashed up the glass entrance of Shell's offices, climbed on top of Docklands Light Railway vehicles at Canary Wharf, glued themselves to the fence of Labour leader Jeremy Corbyn's front garden, occupied the main hall of the Natural History Museum, and glued themselves to the entrance of the London Stock Exchange.
Protestors also blocked North Bridge in Edinburgh.
Extinction Rebellion's demands are that the Government must:
• "tell the truth" by declaring a climate and ecological emergency
• act now to halt biodiversity loss and reduce greenhouse gas emissions to net zero by 2025
• create and be led by the decisions of a citizens' assembly on climate and ecological justice
The group announced on Wednesday this week that protests would end on Thursday: "It is now time to go back into our communities, whether in London, around the UK or internationally. The truth is out, the real work is about to begin. Expect more actions very soon."
Extinction Rebellion spokesman Rupert Read spelt out the group's transport demands on the BBC's Daily Politics programme this week. Read is a left-wing philosopher at the University of East Anglia. He was a regular contributor to LTT's letters pages in the noughties.
Asked if the disruption caused to people's daily lives was justified, he said: "The disruption we're going to get if we let climate chaos let rip is a million times greater than this. We are facing the potential collapse of our very civilisation."
Asked what the group's policy priorities were, he said: "We wouldn't frack, we wouldn't build a new runway at Heathrow, we wouldn't build HS2, and we need to start phasing out fossil fuel cars." There would also have to be a "massive reduction in air travel".
Read said the citizens' assembly of the public and experts should decide how the 2025 target of no net CO2 emissions is achieved. "It's patent that our representative democracy has failed on this issue. Everyone knows that our democracy is broken and there's no way that it alone can rise to the challenge of this. So we're saying bring the people in, advised by the best experts so we can decide together how to get to carbon zero."
Asked if the policies would hurt the poor, Read said many poor people didn't own cars. "In terms of poor people who are reliant on their cars, what would need to happen would be some form of redistribution to make it possible to go along with the changes in policy that would be needed." He said there would have to be a huge investment in public transport, walking and cycling.
French president Emmanuel Macron's policy of higher petrol and diesel taxes prompted riots in the streets this winter but Read said the UK could avoid this outcome. "Macron's mistake was to target the poor with his carbon taxes. We think it's much more likely that a citizen's assembly would decide to target the rich and businesses."
Despite the massive reduction in air travel, people would still be able to go on holidays, he said. "It's perfectly possible – I did it myself last year, for example – to take wonderful holidays in Europe and even beyond by train – and in this country, too."
Business groups in London say the disruption caused by the road closures has damaged the economy but Read offered a different view. "Many Londoners and tourists have hugely enjoyed this last week. For example, I spent time on Waterloo Bridge – it was absolutely beautiful, tourists were loving it, commuters were loving it, cycling and walking through." The road closures had improved the capital's air quality, he claimed.
Asked by the presenter if the group would stop its direct action protests, Read turned to education minister Nadhim Zahawi who was also appearing on the programme, and said: "If you make commitments to a full-scale negotiation with us and a citizen's assembly we will potentially stop this rebellion. Unless the Government negotiates with us in earnest, unless we see serious progress towards a citizens' assembly to sort all this out, we will carry on."
Zahawi told Read: "I think you're making a terrible error and you will lose public support."
Extinction Rebellion said the criminal damage to Shell's office was justified because the company was guilty of "ecocide". The group wants a new law to criminalise human activities "that cause extensive damage to, destruction of, or loss of ecosystems of a given territory".
By committing criminal damage the activists will get their case into the Crown Court to put before a jury, rather than in a Magistrate's Court where judges sit alone. "The British courts have long recognised that there are circumstances where it is necessary to break the law to avoid a greater harm (known as Lawful Excuse)," said Extinction Rebellion. "During the Fire of London, for example, people needed to trespass on other people's properties to prevent the spread of catastrophic fire.
"The courts recognised that in such circumstances what would normally be a crime was not a crime. The analogy is obvious. Our house is on fire. The emergency services have broken down. Urgent action is required to prevent the spread of the flames."
Extinction Rebellion's information for demonstrators said: "We are following in a great historical tradition of democratic social change used successfully by people such as Gandhi, Martin Luther King and Judi Bari, who were willing to make the personal sacrifice of being arrested."
Campaign group the Alliance of British Drivers expressed anger that energy minister Claire Perry had recently met with Extinction Rebellion.
"There really is no sensible point in pandering to far-left extremism by feeding a green monster that will never be satisfied until capitalism has been ended and we are back in the stone age," said ABD environment spokesman Paul Biggs. "In the UK it is democracy, truth, free speech and the rule of law that needs saving, not the Planet."