Edinburgh eases pedestrian jams
STREETS
15 March 2019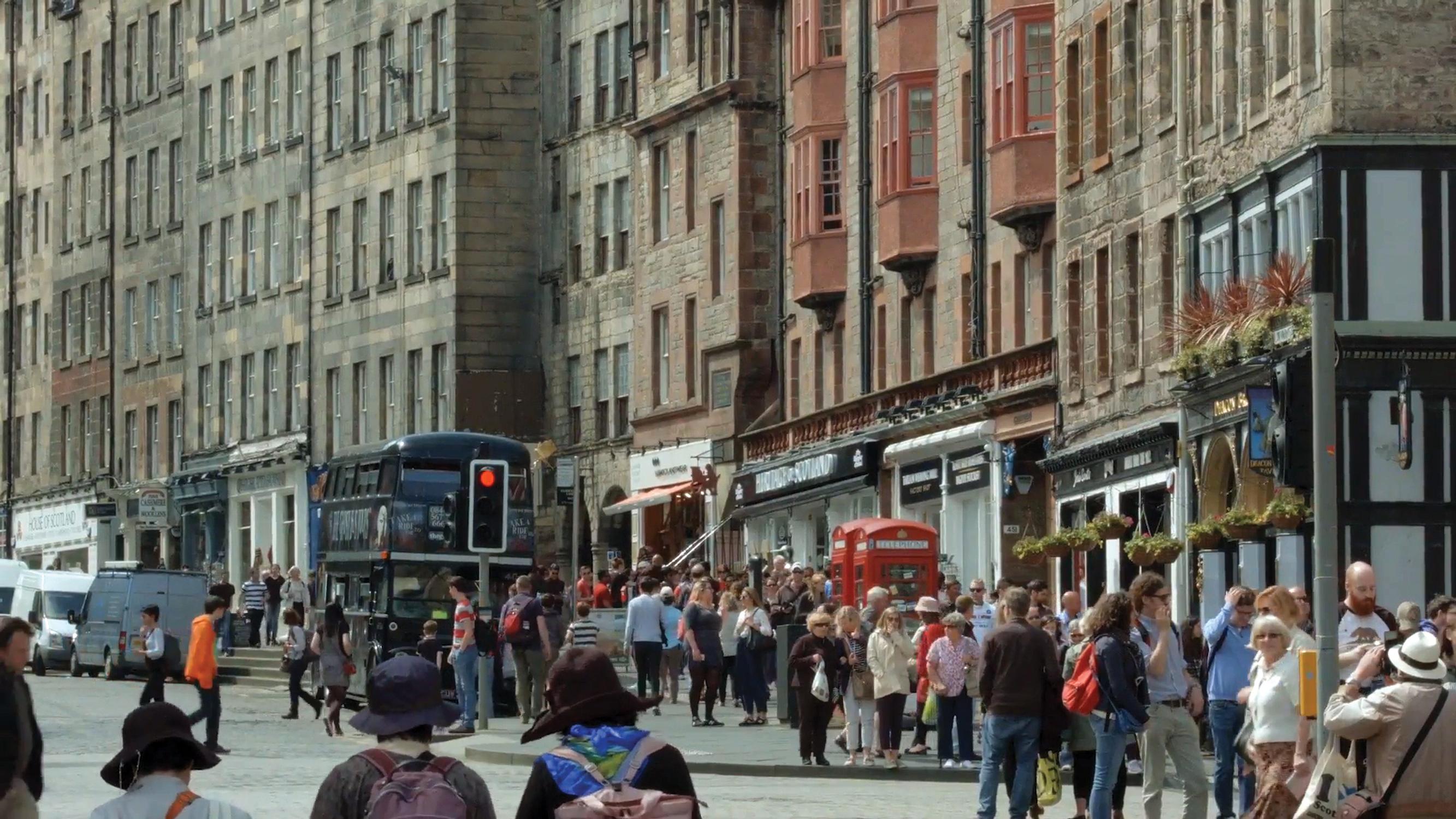 Pedestrians will be given more space on crowded streets in Edinburgh's Old Town during the summer months under proposals being developed by the council.
Options include: removing street furniture; changing vehicle loading, waiting and parking restrictions; reducing carriageway widths; access restrictions for general traffic; one-way street operations; full road closures; and relocating bus stops and taxi ranks.
Options for junctions include: banning left or right turns; increasing the pedestrian crossing phase; widening footways to increase pedestrian dwell space; widening pedestrian refuge space; and creating dedicated spaces for cyclists.
Final proposals will be presented to councillors in May.
The 'summertime street operations plan' will be implemented using a temporary traffic regulation order.
The streets being investigated are: High Street West; High Street East; Lawnmarket; Cowgate (Cowgatehead – Blair Street); Pleasance (Vicinity of Pleasance Theatre); George IV Bridge; and North Bank Street / Market Street.
Junctions being investigated are: George IV Bridge/Lawnmarket/High Street; Lawnmarket/Castlehill; Victoria Street/Gorge IV Bridge; West Bow/Cowgatehead; Candlemaker Row/George IV Bridge/Chambers Street; North Bridge/South Bridge/High Street; South Bridge/Blair Street; High Street/ St Mary Street.
Paul Lawrence, Edinburgh's executive director of place, told councillors that work was also underway to improve data on pedestrian movement in the city centre.
"Currently there is no systematic capture of pedestrian data for the entire city centre, and this has been identified as a priority by the data driven innovation (DDI) project, led by the University of Edinburgh and the City of Edinburgh Council as part of the city region deal."