Old Oak Common rail depot to become HS2 'superhub'
11 February 2019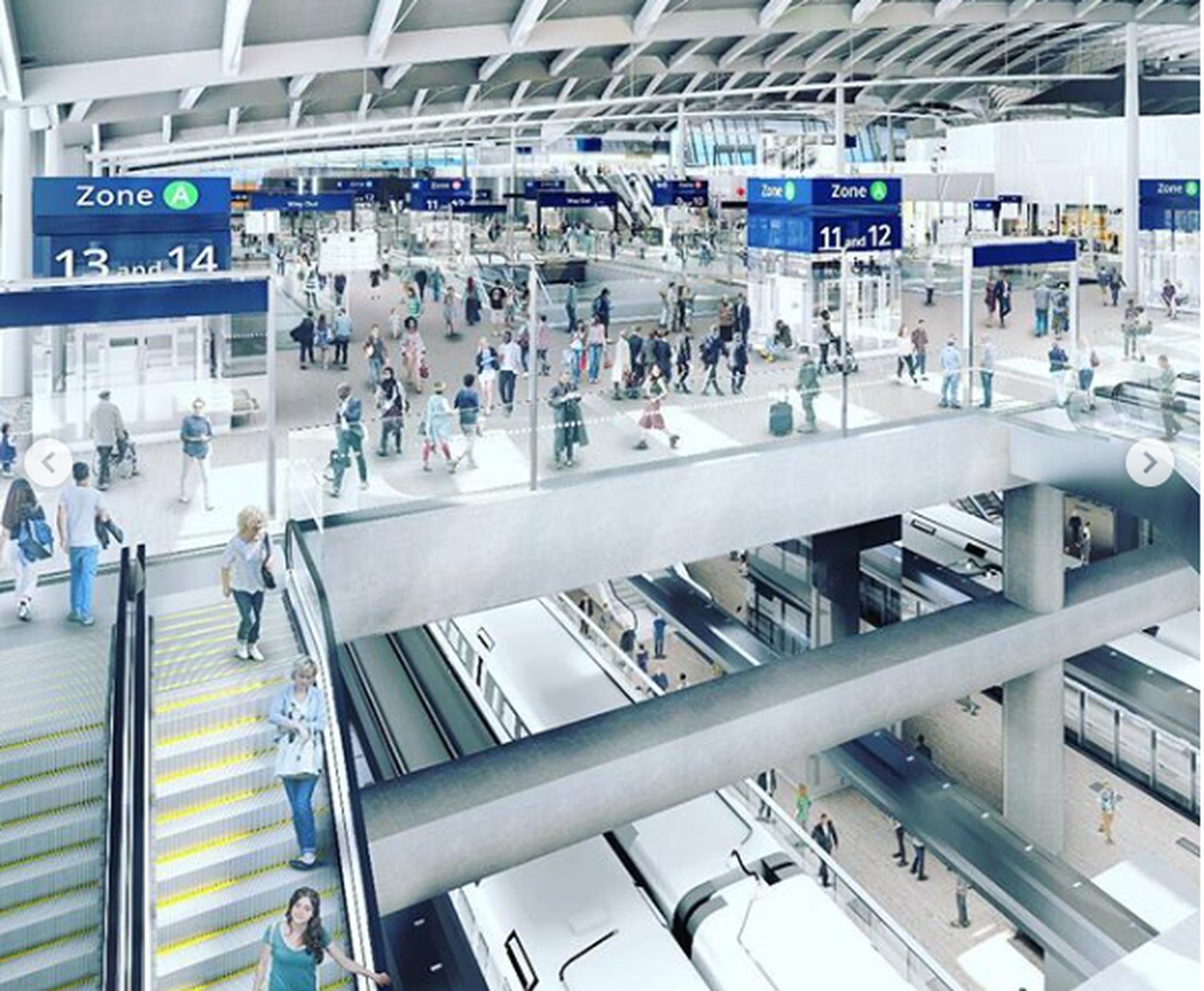 Plans for a 'super hub' are being drawn up on the site of the Old Oak Common railway depot in north-west London. The high-speed rail station, due to open in 2026, would offer services to the Midlands, Scotland and the North and access to central London and Heathrow via Crossrail.
The long-term planning and development of the wider site is being led by the Mayor of London's Old Oak and Park Royal Development Corporation, which is planning a mixed-use development, with commercial, residential and leisure uses.
The site is south of Willesden Junction Station. The new station will be the biggest sub-surface station to be built in the UK at around 1km in length and 20m below ground level, with six underground platforms, says the corporation. The urban brownfield site, in London Zone 2, will include eight platforms above ground level: four for Elizabeth Line (Crossrail) services and potentially another four for services to Wales and the West of England.
The speed station will help kick-start the UK's largest regeneration project, which aims to transform the former railway and industrial area into a new neighbourhood supporting up to 65,000 jobs and 25,500 new homes, says the corporation. The new HS2 station will contribute to a £15bn economic boost over the next 30 years, it estimates.
The high-speed platforms will be situated underground with an integrated connection to the adjoining conventional station at ground level via a shared overbridge providing "seamless connections" between HS2 and Elizabeth line trains, to Heathrow and central London.
A "light and airy" concourse will link both halves of the station with a soaring roof inspired by the site's industrial heritage. Designed by a team led by WSP and architects, WilkinsonEyre, the station is set to be the UK's best connected rail interchange, with an estimated 250,000 people passing through every day.
Escalators will take passengers down to the HS2 platforms, with a new public park built above them. The green space – which could include broad-leafed trees and water features, and outdoor event spaces – will welcome visitors to Old Oak Common and provide a new focal point for the growing community.
Find out more about rail regeneration projects on brownfield sites at Rail Stations and Property Summit on 27 February in London