Victoria station to get super loos
01 February 2019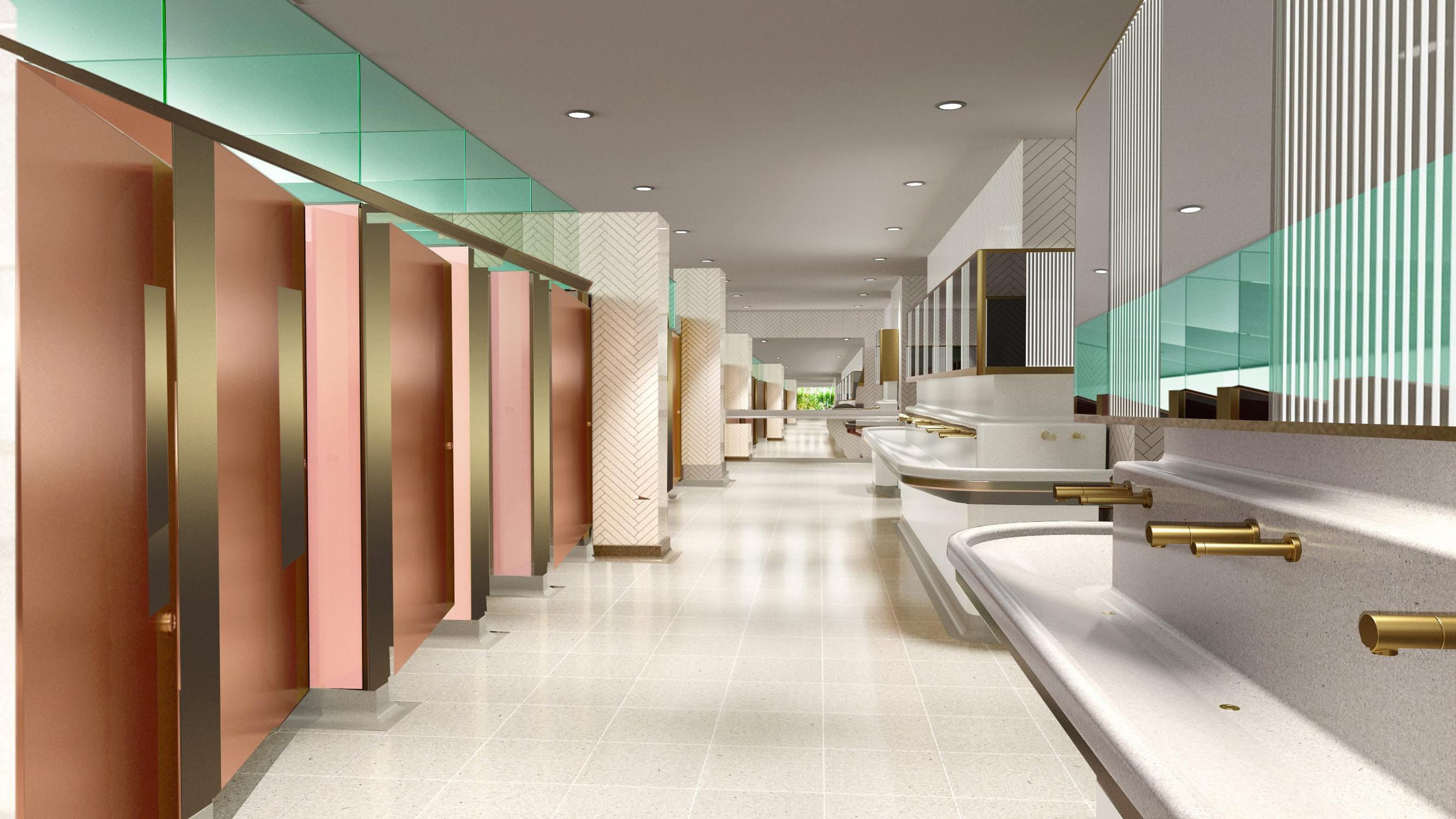 A £4m revamp of the toilets at Victoria station are underway, with the shiny new conveniences due to open in April. The overhauled toilets will be furnished with high-quality materials and state-of-the-art plumbing systems "to help manage the demands of the 80m passengers who use the station every year", says Network Rail.
It adds that step-free access and facilities for passengers with reduced mobility will be improved and a new changing places facility added. Baby changing facilities will also be refurbished.
The male and female toilets will switch places, with the female toilets occupying the larger space, reflecting modern station usage, says Network Rail. "However, the male toilets will retain the same number of cubicles and urinals by making better use of space."
Temporary facilities, including those with reduced mobility, are being provided at Hudson Place outside the station on the Southeastern side. The toilets at the Victoria Place shopping centre, above the station, will also be available to use for free.
Ian Hanson, Network Rail's stations director for the South East route, says: "This investment is part of our ongoing work to make London Victoria station a welcoming, accessible and pleasant place for passengers. While we've maintained and repaired the existing facilities over the years, a complete overhaul is needed.
"This multi-million investment will provide people with clean, modern, reliable and comfortable facilities that befit one of the busiest and most iconic stations in the country. Passengers will be pleased to hear that after the £4m investment they still won't have to spend a penny as the toilets will remain free to use."
Southern and Gatwick Express Passenger Services Director Angie Doll says: "Better loos at Victoria will complement the improvements in customer service we've delivered by working as one team with colleagues at Network Rail and Southeastern. I know passengers will welcome this investment once work is complete."
David Wornham, Passenger Services Director at Southeastern, says: "Working closely with our partners at Network Rail we're always looking to do more for our passengers and this investment in better facilities will be worth the wait. We're confident that despite the temporary inconvenience caused by transferring Victoria's existing facilities, the newly re-opened and refurbished toilets that meet modern needs better will be much appreciated."
Find out more about new facilities at stations at the Rail Stations & Property Summit