Architect's show puts car parks centre stage
Multi-Stories exhibition proves car parks are not a conversation killer
05 December 2018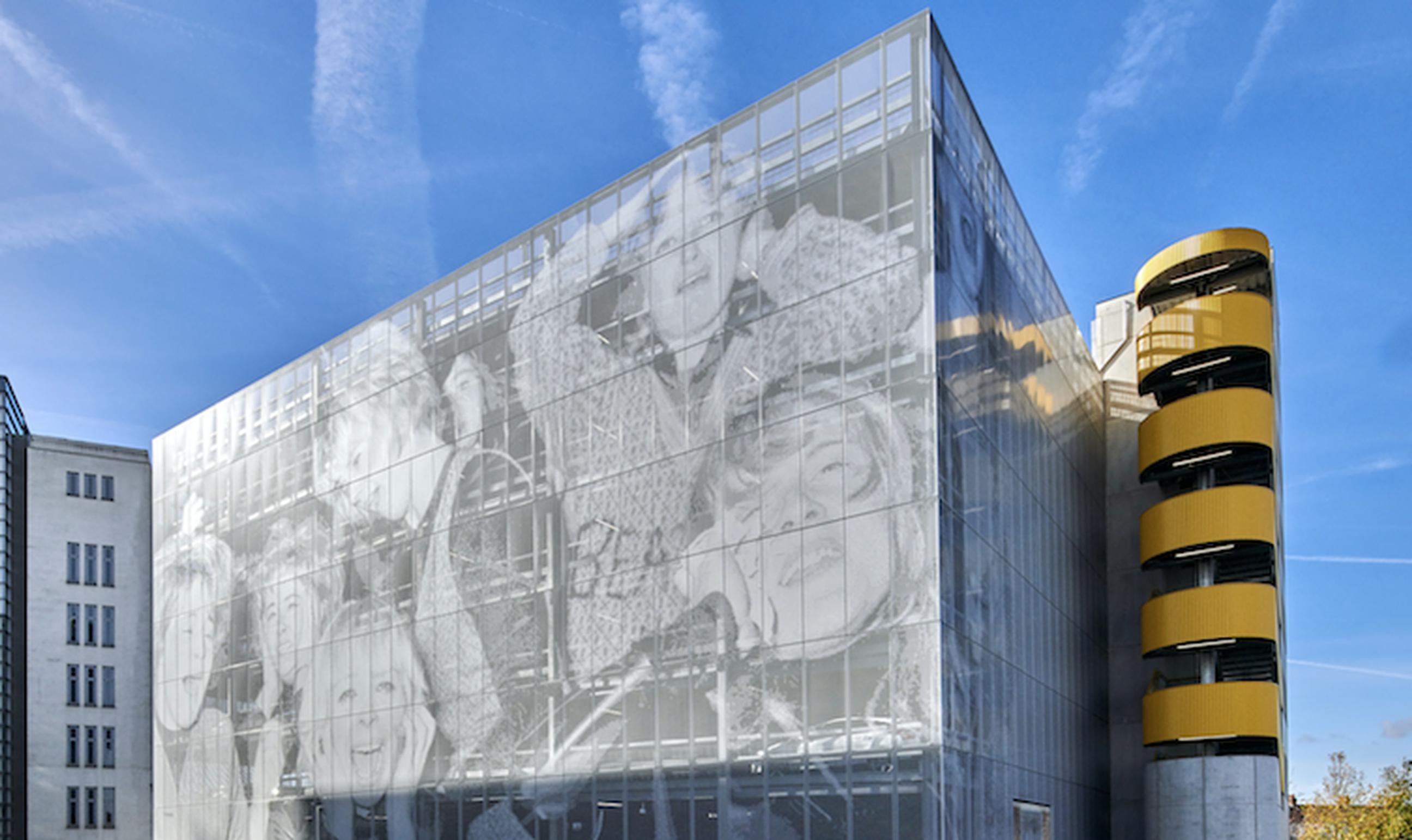 The design of car parks is the subject of an exhibition in London staged by architecture and urban design studio Studio Egret West. The practice decided to make car parks the theme of the latest show at its studios in Clerkenwell because it thinks they are a neglected and misunderstood building type.
Multi-Stories: Let's Talk About Car Parks looks at how imaginative design and planning can create parking structures that are both functional and attractive. Cecilia Lindström, associate urban designer at Studio Egret West, says: "Car parks are usually seen as one of the least compelling ingredients of a place, and yet designers across the UK and internationally are developing a new generation of car parks that challenge past practice and showcase innovation and creativity. Seemingly contradictory uses are layered and blended together in radical compositions that deliver new hybrid typologies or eclectic neighbourhood ensembles."
The studio showcases a number of car parks where the use of striking façades has created memorable buildings. Examples include Q-Park Charles Street in Leeds, whose geometric wrap has earned it the nickname 'The Cheese Grater'. Studio Egret West showcases The Music Box at The Old Vinyl Factory in Hayes, London, where a car park has been wrapped in an image of Beatles fans in a nod to the site's former life as an EMI record factory.
The show also looks at how car parks can be multi-functional buildings and explores how car parks will evolve as way we use cars change. Lindström says: "The development of autonomous vehicles, automated car parks, on demand services and intelligent applications is predicted to profoundly change our travel behaviour and our physical environment – our streets and our car parking facilities."
The studio also devotes space to the post-parking era, in which car parks could be converted into leisure venues or workspaces, as has happened to a disused multi-storey in south-east London which has been reborn as Peckham Levels. "One thing is clear," says Lindström, "the mono-cultural car park as we know it will soon reach its expiry date and we are keen to consider what will replace it over time."
Multi-Stories: Let's Talk About Car Parks runs from 30 November 2018 to 31 January 2019 at Studio Egret West, 3 Brewhouse Yard, London EC1V 4JQ. The exhibition is open daily Tuesday - Friday between 10am and 4pm.
Car parks on show
Wrapped
The Music Box, London (2018)
Queen Elizabeth Olympic Park (2015)
Q-Park Charles Street, Leeds (2008)
Layered
Dune, Katwick aan Zee, The Netherlands (2016)
City Dune, Copenhagen, Denmark (2010)
Park'n'Play, Copenhagen, Denmark (2016)
Added programme
Bircham Park, Plymouth (2014)
Dokk 1, Aarhus, Denmark (2015)
Bjerget, Copenhagen, Denmark (2008)
Aggregated uses
1111 Lincoln Road, Miami, USA (2010)
Faena Forum, Miami, USA (2018)
Museum Garage, Miami, USA (2018)
Retrofitted
Peckham Levels, London (2017)
Welbeck Street, London (2071 – Retrofit proposal 2018)
Ty Pawb, Wrexham (2018)