Make outside lane of Glasgow motorways bus-only – operator
BUSES
23 November 2018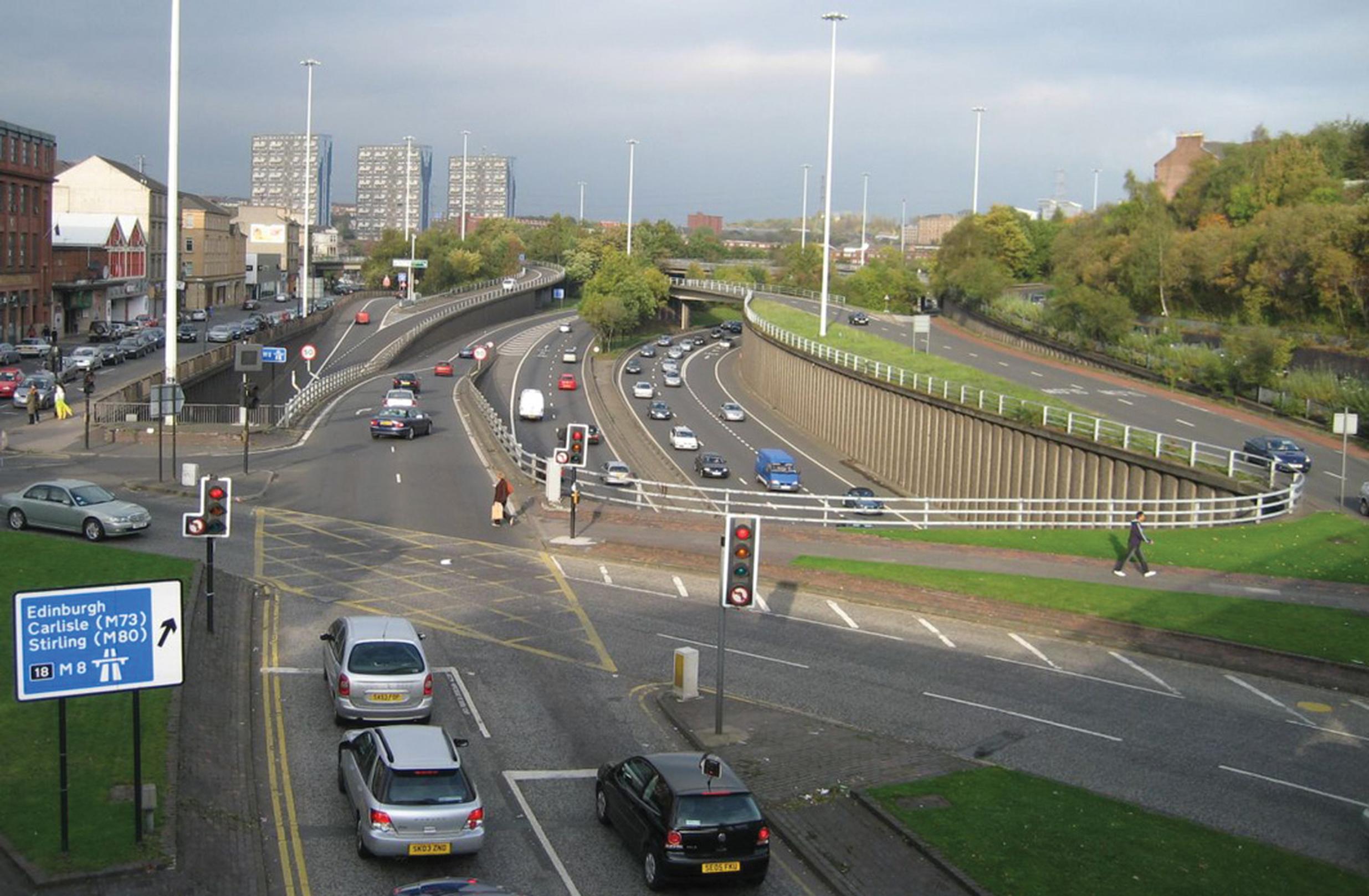 Bus operator Stagecoach says the outside lanes of motorways in Strathclyde should be reserved for buses and coaches.
Transport Scotland's current Managed Motorways study is considering the possibility of dedicating the hard shoulder of the M8 in Glasgow to buses (LTT 26 Oct). This, however, would see buses interrupted at each junction by other traffic crossing their path to join or leave the motorway.
Robert Andrew, managing director of Stagecoach Scotland, told LTT: "We see potential for bus and coach priorities on the urban motorway network in Glasgow, which we believe could benefit the thousands of passengers travelling into the city each week on bus services operated by many different operators.
"With the development of technology and the advent of smart motorways, we believe that better use can be made of the road space on the Glasgow motorways, and one option is to allow bus and coach access to the hard shoulder.
"However, as buses using the M77 and M80, in particular, join the motorways before the urban area, it is our view that they could be taken away from the other vehicles joining and leaving at motorway junctions, by being given sole access to the existing outside lanes. We believe this could equally be made to work on the M8 motorway."
The M8 is Glasgow's cross-city motorway. The M77 and M80 lead in to the M8 from the south and north-west respectively.
Andrew pointed to the existing bus priority on the M90, west of Edinburgh. "There is already a successful scheme in place on the M90, where buses and coaches are permitted to use the hard shoulder, with the safeguard of a speed limit, from Halbeath to Ferrytoll, then continuing across the Forth Road Bridge onto the A90 with queue relocation measures from Dalmeny to Cramond Brig."
Gavin Booth, director of Bus Users Scotland, recently told a Scottish Parliament committee: "Bus operators using the M8 are finding themselves held back by the sheer amount of traffic on the road. If buses were given a track or priority, they could get their passengers through much more quickly. That would persuade a lot of people to leave their cars, perhaps at park-and-ride sites, and travel into the city centre by bus."
The M8 connects numerous trip generators – including a major hospital, industrial estates, sports venues, Glasgow Airport and the Braehead shopping centre and arena – and is used by inter-urban Scottish Citylink and Stagecoach services and First's Glasgow Airport Express.
A bus industry source said: "This stretch of motorway is pretty substandard, with a high frequency of junctions, a slip leaving the outer lane at a city centre junction, and an intermittent hard shoulder. It needs a pretty fundamental think about its role and the design vision."