'Do more to cut transport CO2 emissions', says CCC's Deben
ENVIRONMENT
09 November 2018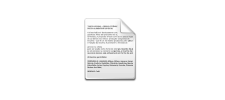 The Committee on Climate Change (CCC) has urged transport secretary Chris Grayling to do more to cut transport sector carbon dioxide emissions, warning that failure to do so could undermine Climate Change Act targets.
The message comes in a letter sent last month by CCC chair Lord Deben (the former Conservative environment secretary John Gummer) to Grayling and business secretary Greg Clark.
Deben points out that transport is now the UK's biggest source of greenhouse gas emissions and there has been little change to transport carbon dioxide emissions since 2008. "This trend must be reversed if the legally binding fourth and fifth carbon budgets are to be met."
He says that in the DfT's latest road traffic forecasts, published in September (LTT 28 Sep), "almost all scenarios failed to include the policies and ambitions in Road to Zero [the Government's strategy to decarbonise road transport, LTT 20 Jul], resulting in levels of electric vehicle uptake that fall short of the targets required to deliver the commitments in the Climate Change Act".
"Scenarios that support delivery of the legislated carbon budgets should be used as central planning assumptions," says Deben.
He urges Grayling and Clark to set a vision for future travel demand. "The continued rise in road transport emissions highlights the urgent need for stronger policies to reduce growth in demand for travel. Evidence from cities like Greater Manchester shows it is possible to plan for economic growth while reducing car traffic, by promoting walking, cycling and public transport and deterring car and van traffic."
Deben also wants the Government to take steps to accelerate the uptake of the lowest emission road vehicles. "The commitment to end sales of conventional petrol and diesel vehicles should be brought forward to 2035 to ensure road transport emissions are near-zero by 2050," he says.
Road to Zero says the sale of new conventional petrol and diesel cars and vans will end "by 2040".
The CCC wants the Government to set a minimum electric range for hybrid electric drive vehicles. "At present the electric range of conventional hybrids and low range plug-in hybrids is too short and the majority of journeys are not completed in zero emissions mode," says Deben.
Financial support for the higher upfront costs of electric vehicles (EVs) will be required beyond 2020, he says.
Deben expresses frustration with car manufacturers, saying they are not manufacturing enough electric vehicles. "Vehicle manufacturers are releasing new EV models, but there is increasing evidence that production volumes are insufficient, with demand outstripping supply for many models, resulting in long waiting times.
"We recommend the Government reviews the operation of the EV market, to establish whether the willingness of manufacturers and dealers to sell EVs is a barrier to uptake."