Liverpool flyovers closure would 'cut dominance of car'
ROADS
12 October 2018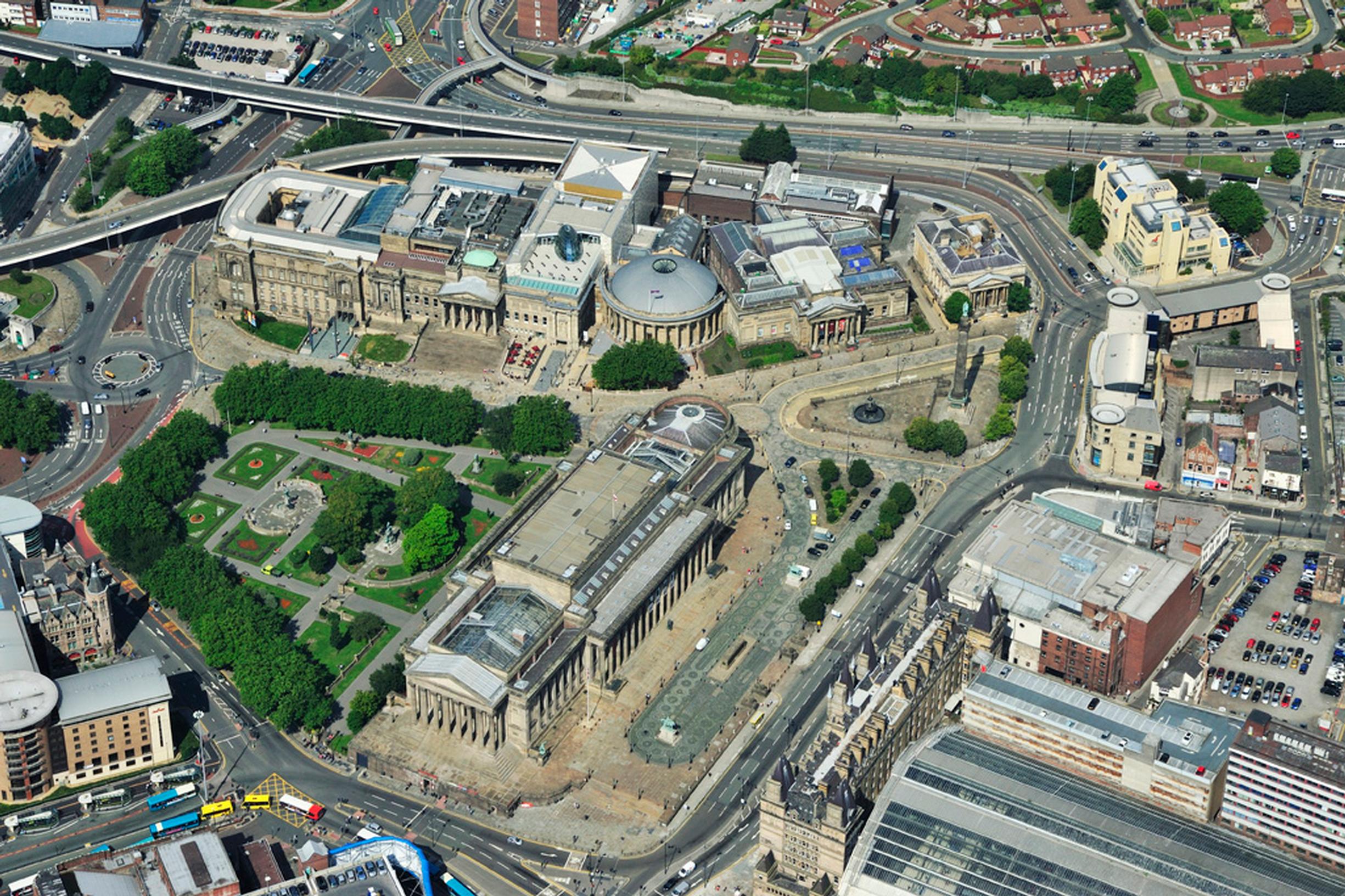 The closure of a pair of flyovers in central Liverpool provides an opportunity to reduce motorised traffic and encourage more journeys by public transport, cycling and walking, say two charities.
The Churchill flyovers, which connect the northern suburbs to the city centre, closed for structural inspections on 28 September. The closure is likely to last for at least six months, since the flyovers were built without apertures to provide access to the interiors of decks and columns. Problems already identified include the effects of water ingress and failure of some of the formwork (moulds made of timber) for the decks when the concrete was cast.
Initially, the closure caused congestion at peak times, but traffic signals in the area have been reconfigured to alleviate this.
If serious defects are confirmed, the flyovers may never reopen. Liverpool mayor Joe Anderson told the Liverpool Echo: "From what we have seen so far, it seems likely that the structure will have to be taken down." Traffic passing beneath the flyovers would complicate demolition, he added.
The charity Sustrans is suggesting that a conversion for active travel be considered. Rosslyn Colderley, Sustrans' North of England director, told LTT: "Closing the flyover has the potential to reduce motorised traffic, which would improve air quality and traffic congestion.
"It may be possible to re-use the closed route as a cycle and walking path, but this should align with wider ambitious plans to increase levels of cycling and walking in the city, as being developed in Local Cycling and Walking Infrastructure Plans."
Katherine Holcroft, Living Streets' North West project manager, said: "Closure of the flyover provides a real opportunity for Liverpool to move towards becoming a more sustainable and healthier city. New plans should look at ways to reduce car use by prioritising better access to the city for people walking, cycling and using public transport.
"Measures like pedestrian crossings and cycle infrastructure will encourage people to choose more sustainable and cleaner ways to experience the city – helping to reduce congestion, improve air quality and create an enjoyable public space."
A Liverpool City Council spokesman said it was difficult to say what could happen to the flyovers until the inspection work was completed.
Commenting on the immediate outcomes of the closure, he said: "The impact has been fairly limited, as the city centre has been considerably redesigned since the flyovers opened in 1970." Subsequent changes included opening of the Albert Dock regeneration area in 1984, Queen Square in 1999 and Liverpool ONE in 2008. "In terms of bus operators, Queen Square bus station, which opened in 1999, reconfigured routes down St Johns Lane and Whitechapel and on to Dale Street," he said.
Rob Jones, managing director of Stagecoach Merseyside, Cheshire and South Lancashire, said: "This is a key city artery and the fact that it is out of operation will no doubt negatively impact congestion in the city centre. We are continuing to monitor the situation to ensure we're providing the best and most effective service possible. We look forward to working closely with our public and private partners to make the best of the situation and keep our city region moving."
An Arriva spokesperson said: "We can confirm the closure of the Churchill flyover hasn't directly affected any of our services at this stage. However, we are aware this could change over the course of the closure and so Arriva is working closely with Liverpool City Council and Merseytravel to find the best possible solution to avoid disruption to our services."