Westminster wins legal battle to block cycle superhighway
CYCLING
28 September 2018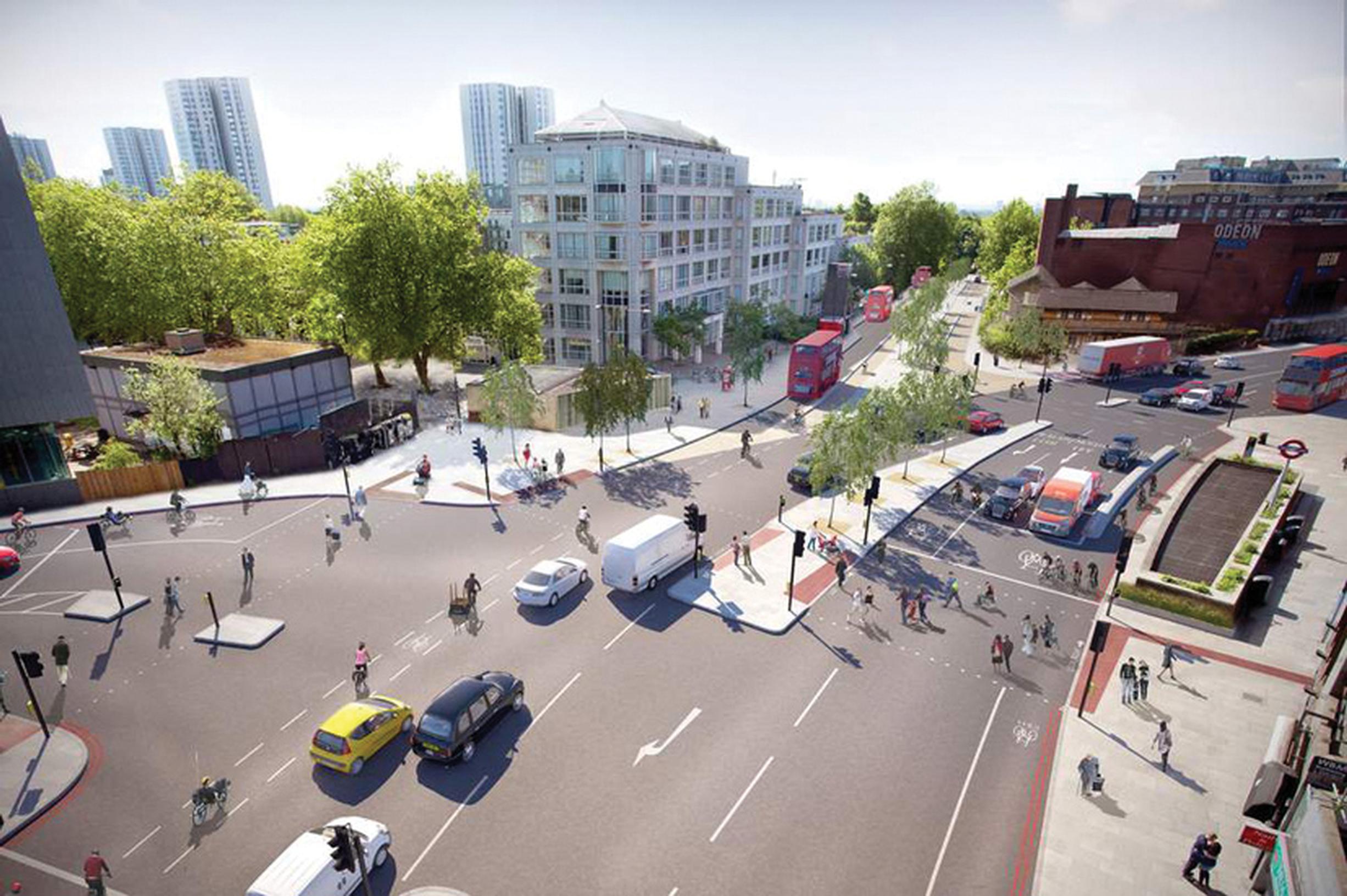 The High Court has blocked a plan to start construction of a cycle superhighway route into central London because Transport for London had not gained the support of Westminster City Council, on whose roads part of the route would run.
Cycle superhighway 11 (CS11) would connect Swiss Cottage, in the London Borough of Camden, with Portland Place in Westminster, via Regent's Park.
In March, Ben Plowden, TfL's director of strategy and network development, surface transport, took the decision under delegated authority to authorise construction of the Swiss Cottage section. Work to remove the gyratory was due to start in July and be completed next September.
Conservative-controlled Westminster City Council had not, however, approved the two bits of the route on its road network: Portland Place and part of Avenue Road north of Regent's Park (the outer circle road in the park, which was to form part of the route, is the responsibility of the Royal Parks and the Crown Estate Paving Commission). The council wanted TfL to undertake additional traffic modelling work to allow the impacts of the scheme to be better understood.
Westminster applied for a judicial review, arguing that, in authorising construction to begin, TfL had failed to consider the possibility that Westminster would not agree to its parts of the scheme, leaving the project only deliverable in part.
London mayor Sadiq Khan's office described Westminster's legal challenge at the time as "disgraceful" (LTT 22 Jun).
The case was heard this month in the planning court of the High Court.
Passing judgment in favour of Westminster, judge Sir Ross Cranston said the TfL report informing the decision to begin construction omitted to mention the possibility that Westminster might refuse to allow the scheme on its roads.
In addition, TfL's cost benefit analysis was based on the assumption that the scheme would be fully delivered (Cranston said it showed the scheme's monetised costs outweighed the monetised benefits by two to one, though he said TfL thought there were "various non-quantifiable benefits").
Responding to the ruling, TfL said: "We are disappointed with the judge's ruling about Swiss Cottage, which focuses on procedure rather than the merits of the scheme." (Judicial reviews are, by their very nature, concerned with challenging the way a decision has been made, rather than the rights or wrongs of the decision - Ed).
TfL added: "This junction in Swiss Cottage is one of London's most dangerous. The scheme that was the subject of this ruling would help to protect all road users and particularly those walking and cycling, whilst significantly improving the area for residents, visitors and businesses.
"We are taking the judge's findings into account and are urgently exploring all the options available to us to reduce danger around the Swiss Cottage gyratory, which includes considering appealing the decision."
Tim Mitchell, Westminster's cabinet member for environment and city management, said: "It is hoped that TfL will now meet us and the neighbouring highway authorities to agree a way forward."