We can make Manchester bike hire work, say dock-based firms
BIKE HIRE
31 August 2018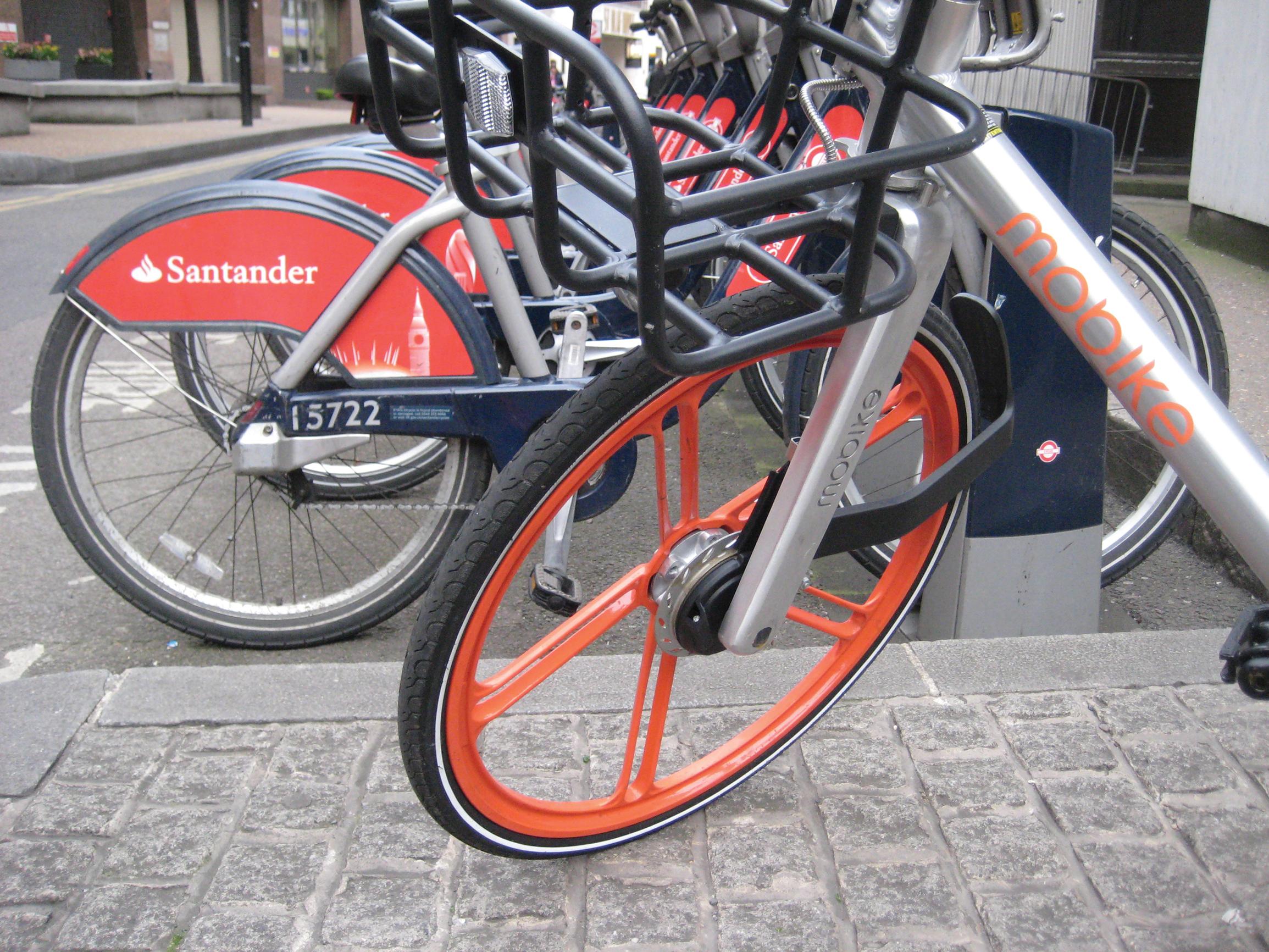 Dock-based bike hire operators this week spoke of their enthusiasm to set up schemes in Greater Manchester as dockless operator Mobike said it may pull out of the area because of continuing vandalism and theft to its fleet of bikes.
Transport for Greater Manchester (TfGM) has already hinted that it is preparing a tender for a conurbation-wide bike hire scheme (LTT 20 Jul) and dock-based operators Nextbike UK and Serco told LTT this week they were keen to bid.
Chinese-owned Mobike launched a dockless scheme in Manchester last summer, a decision that prompted TfGM to shelve plans to procure a bike hire scheme itself.
The scheme has been marred by vandalism, prompting Steve Milton, Mobike's global communication and marketing leader, to warn last week that the operation may close. "This is not an idle threat. The losses are not sustainable. We are going to have to draw a line under this at some point. Everyone is unhappy with the current situation. Users are unhappy because they can't find bikes when they want them, the police are unhappy because they're having to waste time dealing with petty vandalism and we are unhappy because we aren't delivering the service we want."
Milton told The Guardian: "In London, too, we have discovered there are some areas we have realised are no-go areas, for social reasons. They are areas where, if you put bikes there, they disappear. Maybe in Manchester we see that more because these sorts of areas are nearer the city centre, or in between Manchester and Media City in Salford."
The paper said Mobike was also reviewing its Newcastle/Gateshead operation.
Nextbike UK managing director Julian Scriven said Mobike's experience had shown that a dockless system was not perhaps suitable for Manchester. "I think unfortunately the business model is not suitable for cities like Manchester. Relative to mainland Europe we see much higher levels of anti-social behaviour towards shared facilities [in the UK]. That's a fact of life."
Scriven pointed out that Nextbike operated dockless schemes in cities such as Leipzig, Germany, with minimum levels of vandalism. "If dockless was the right model [for the UK] Nextbike would be doing it. We don't do it [dock-based] just for kicks."
He said a problem with dockless schemes was they resulted in solitary bikes parked on streets where they were preyed upon "like a hyena preys on a wildebeest at the back of the herd".
In contrast, dock-based schemes ensured that bikes were parked in places with high pedestrian footfall and/or CCTV to minimise vandalism.
Mobike's Manchester business has also been hit by operational problems. Some bikes have reportedly been off the road for lengthy periods awaiting spare parts from China, and the company has been slow to settle invoices with local contractors.
"They don't run a high level of service," said Scriven. He said Nextbike's service level agreement to cities featured 90 per cent of the fleet being available at any one time; 90 per cent of bikes being given an on-street inspection every seven days and all within ten; and every bike being taken off street for maintenance once a month.
The reputation of dockless schemes in the UK had already been hit by the decision of rival firm Ofo to withdraw from Norwich and Sheffield, and cancel plans to launch in Leeds (LTT 20 Jul). Meanwhile, Irish firm Urbo quit the London market in June (LTT 22 Jun).
Scriven said dockless operators were harming the reputation of all public bike hire schemes. "My sole issue with these guys [dockless firms] is the damage they've done to the industry."
The companies had "promised the moon" to councils, giving them the illusion that they could get a free scheme with "zero effort".
"We work the council hard," said Scriven, saying collaboration with councils was vital to ensuring a successful scheme.
Scriven presented Nextbike's proposition to TfGM last week. "We think we could do a fantastic job in Manchester," he told LTT. "And if we can help out in the short-term we'd be pleased to."
Nextbike would want to serve the conurbation as a whole, rather than just the regional centre (Manchester/Salford) where Mobike concentrated operations.
Scriven said there was a theory that all that was needed for a bike hire scheme to be successful was for it to cover a 'golden triangle' of a city's railway station, university and main business area. "That is the antithesis of what we want to do. We want to go to areas that are 'transport poor'." This would require a collaborative model with councils, and funding in the form of grants or sponsorship. "If you want to do something to benefit the community, the money has to come from somewhere."
Serco this week also expressed interest in operating a Greater Manchester scheme. It has operated Transport for London's dock-based scheme for eight years, and will launch its first dock-based scheme outside London in Edinburgh in September. Serco's schemes outside the capital will be branded Yourbike.
Matt McNulty, urban mobility director for Serco and Yourbike, told LTT: "We see Manchester as a key opportunity for cycle hire and we're very interested in discussing with the authorities how that could come to fruition. We see vandalism as more of a symptom of the way bike share is deployed and operated than a symptom of the city."
Scriven praised Ofo's former UK general manager Joseph Seal-Driver and Mobike's European development director Steve Pyer, both of whom recently quit their posts (LTT 20 Jul & 3 Aug). "I think they both genuinely had the best intentions."
Nextbike has recently opened a scheme in Cardiff and two university schemes at Swansea and the University of Surrey in Guildford. The company's West Midlands scheme will have a soft launch in the autumn; Scriven said progress was a little slower than he had hoped. The company is talking to three potential main sponsors and has a subsidiary sponsor provisionally lined up.
Nextbike will soon launch in Portsmouth – a dockless scheme – and Brunel University in West London.